Here's Why the Markets Didn't Open May With a Smile
Sell in May? Actually May markets aren't that bad if you look at the past three decades. But May 2013 got off to a bad start. The ADP jobs report was a bit spooky, the Manufacturing ISM was weak, construction spending dipped -1.7 percent, and the 2 PM Fed Minutes reversed the downward market trend for less than 30 minutes.
The S&P 500 fell at the open, recovered about half its loss, and then drifted to its -0.93 percent close. The one minor market intrigue was some gaming of the 2 PM release of the Fed minutes: sell the rumor, buy the news. But, alas, the Fed didn't discuss buying SPY shares.
NEW! Discover a new stock idea each week for less than the cost of 1 trade. CLICK HERE for your Weekly Stock Cheat Sheets NOW!
Here is a 5-minute look at today: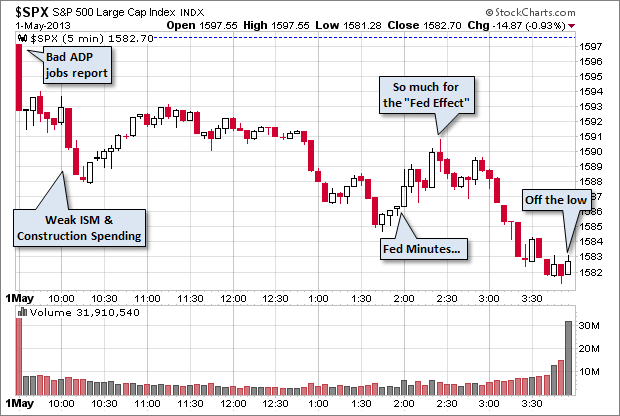 Here is a 15-minute chart of the week so far: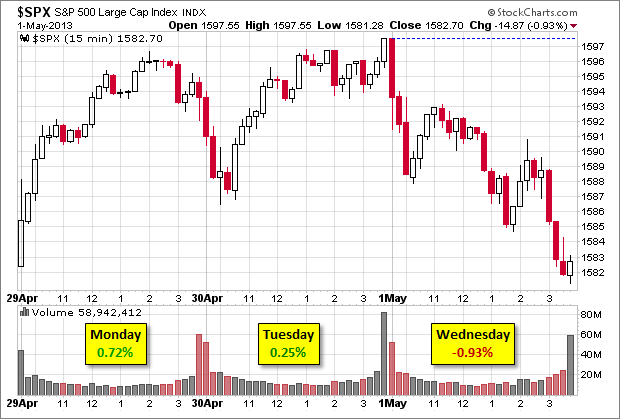 For a "glass half full" observation, we can see on a daily chart that today's selloff didn't have any volume confirmation: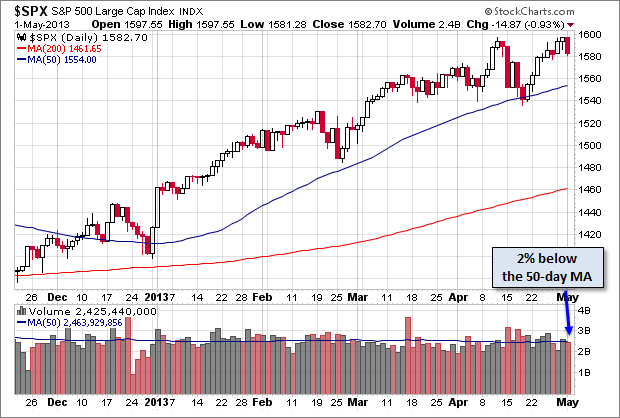 The S&P 500 is now up 10.97 percent for 2013 and 0.93 percent below the all-time closing high of April 30: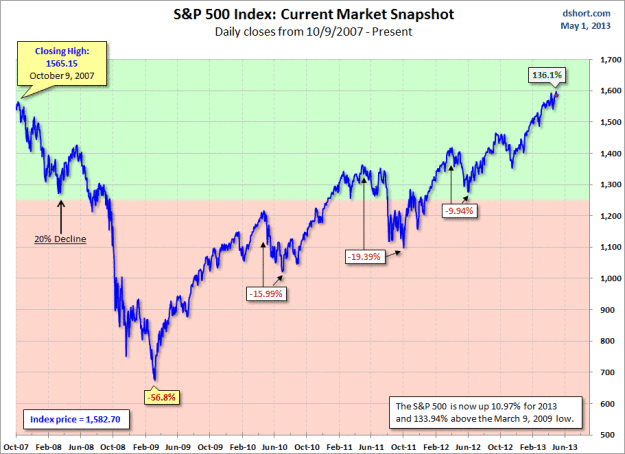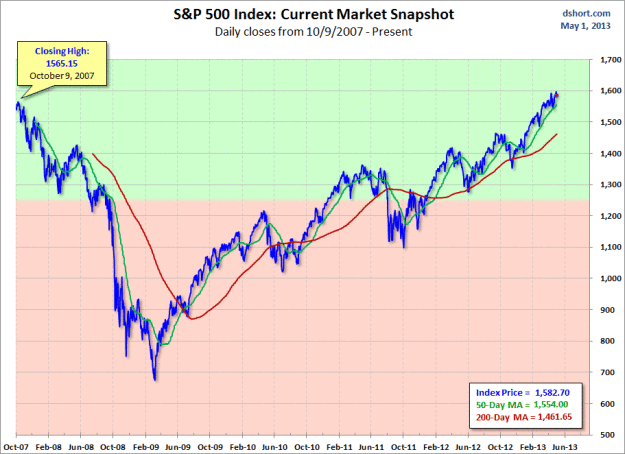 Doug Short Ph.d is the author of dshort at Advisor Perspectives.
Don't Miss: Underwhelming Economic Reports Pull Markets Lower.