Here's Why the S&P 500 Rally Stalled
The S&P 500 stumbled at the open and traded to its intraday low at the stroke of noon, off 0.48 percent. The index struggled into fractionally positive territory in the final hour, but selling dominated the last 25 minutes of trading, and the index closed the day with a modest loss of 0.18 percent. Today's loss snapped a five-day rally.
To some extent the market reacted to the Q1 GDP announced before the opening bell. While it was much better than Q4 2012, it was nevertheless below the consensus. And the Michigan Consumer Sentiment final number for April, while better than the preliminary reading, was lower than the March level.
Here is a 15-minute look at the week: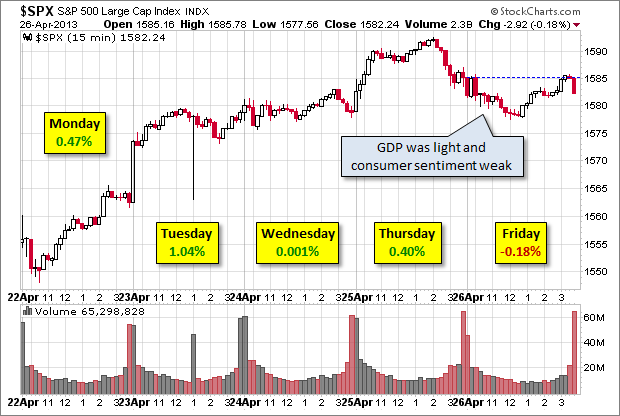 On a daily chart we see that today's loss was on lower than average volume: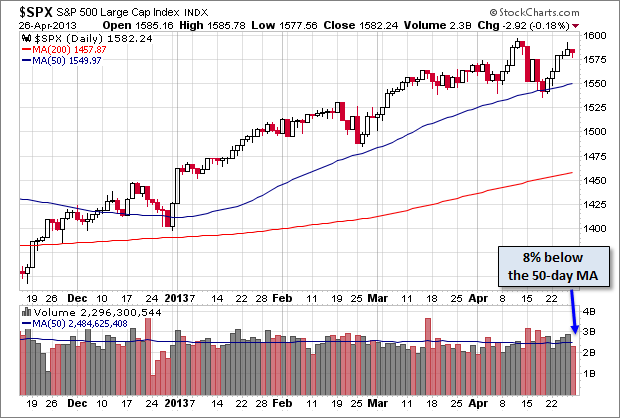 The S&P 500 is now up 10.94 percent for 2013 and 0.70 percent below the all-time closing high of April 11.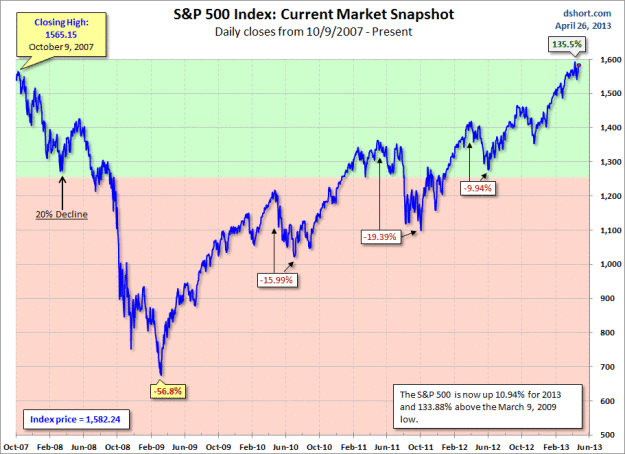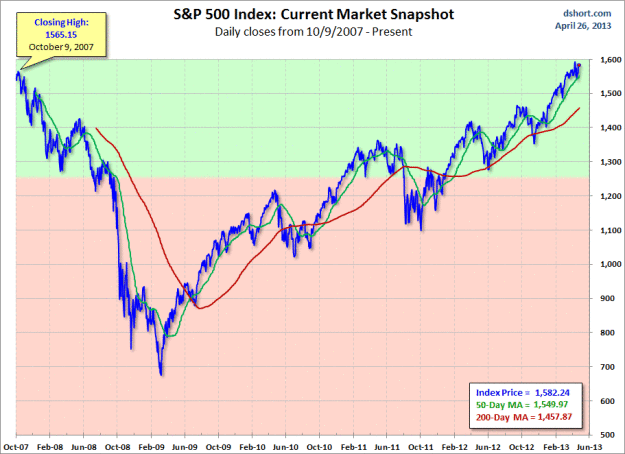 Don't Miss: Market Bulls Are Loving Earnings Season.