Here's Why the Tesla Skid Revealed Few Surprises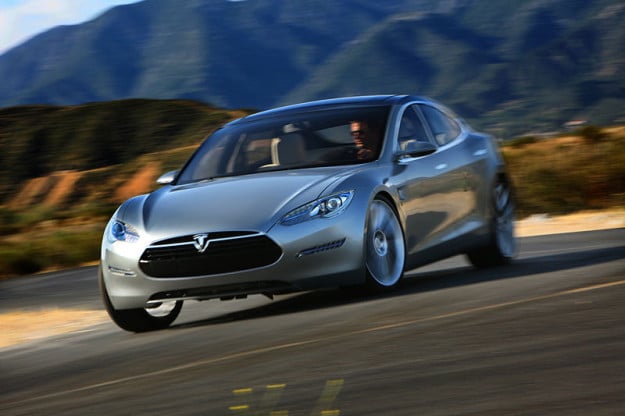 For what seems like months, analysts warned about the inflated price of Tesla (NASDAQ:TSLA) stock. Few justified the departure into the stratosphere despite the persistence of investors who believed in the impossible dream. Once the stock hit $170, even CEO Elon Musk began suggesting it was overvalued. Considering the expectations based on future earnings, the fall back to reality for Tesla indicates it may have more corrections ahead.
The dramatic drop that caused Tesla to shed 22 percent of its stock value in 48 hours began with an earnings report that didn't hold a great deal of surprises. Concerns about limited battery supply have reflected a strain on delivery, but these worries existed even when the price soared without reason. The stock continues to be valued at more than 150 times the price of its annual earnings.
The decline following the earnings report became even more frenetic following the report of another fire involving a Tesla Model S. Though cars of every make, model, and year are catching fire on roads around the globe, the third in Tesla's history was enough to cause a shift in the entire company's valuation. This trend is par for Tesla's course.
In early October, a highway accident that caused a Model S to catch fire preceded an 11 percent drop in Tesla stock. Once Musk and the car's owner went public calling the event a fluke, investors added 4 percent back to the company's stock price. All the while, Tesla had its top safety credentials in place following a 5-star rating from the National Highway Traffic Safety Administration (NHTSA).
Following the Model S fire, during the week ending November 10, the same NHTSA was deploying investigators to look into the causes. However, the safety rating is already guaranteed based on crash tests. What isn't guaranteed is the automaker's ability to avoid production problems like further battery supply shortages. Problems of this nature will persist until Tesla starts delivering its third-generation vehicle that investors expect will bring the electric vehicle manufacturer into the big leagues.
Some analysts still believe Tesla stock is overvalued by as much as 50 percent at $138. There are many benchmarks for the automaker to meet before it can justify its present value.
Don't Miss: 7 Safe SUVs Not Afraid of a Little Snow.