Here's Why the U.S. Dollar Is Looking Extra Good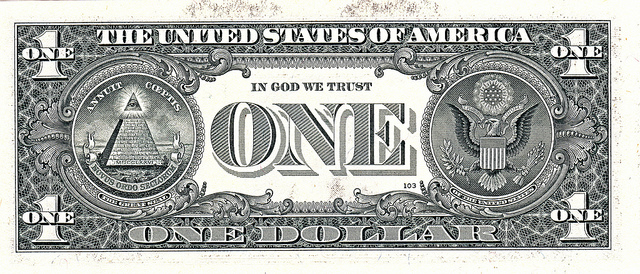 The U.S. dollar rung in the new year right for 2014, jumping on the first trading day with foreign investors looking to get a piece of the recovering U.S. market. This led to the greatest gain for the dollar against the euro since November with the euro dropping 0.6 percent down to $1.3670 — according to the Wall Street Journal.
The euro wasn't the only one to fall next to the dollar. The Turkish lira fell to its lowest level against the dollar ever, Brazil's real dropped to the lowest in four months, and South Africa's rand fell to its lowest since November of 2008. The new strength of the USD can be explained both by conflict and economic stress in other nations — but also by the hopeful perspective many have on the U.S. economy at present.
The beginning to the taper — the reduction of the $85 billion stimulus program — could also have something to do with the dollars improvement. Even so, at the beginning of 2013 there were similarly hopeful signs that ultimately proved false. This year's housing and employment numbers may reveal a more cheerful final outcome though.
"Last year was disappointing for dollar bulls in so many ways. Now that tapering has started … people are warming up to the dollar again," said Vassili Serebriakov, a currency strategist at BNP Paribas, to the Wall Street Journal. Of course, the taper is still a hotly debated topic, and not all are certain it will lead to good things if the timing is off.
"The strong U.S. dollar theme is one that people can identify with because you have policy-making and the relative strength of the economy going the right way," portfolio manager Tom Nakamura told the Wall Street Journal. While Nakamura said that he has held a "bullish" stance with the dollar, he is still keeping a close eye on the Canadian dollar, Australian dollar, and the British pound for the coming year.
More Wall St. Cheat Sheet: