Here's Why the U.S. Dollar Is Suffering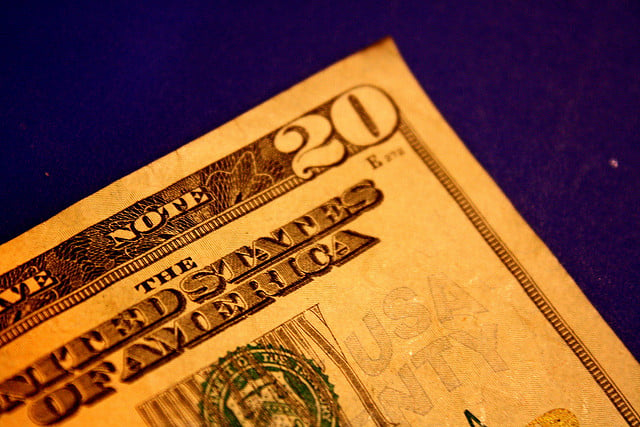 The United States dollar is suffering under the continued stress from fiscal fights in Washington. Though the government reopened October 17 with Congress agreeing on a temporary spending bill and debt ceiling increase, the new deadlines for both are keeping the financial world on edge.
According to Bloomberg, the dollar fell 1.3 percent over the last month, and fell to its lowest since November 2011 on Thursday at $1.3825 to each euro. This earned it the second worst performing currency out of ten developed nations with only Canada behind it, on Bloomberg's Correlation-Weighted Indexes. It also meant that the dollar reached a tw0-year low against the euro, which strengthened 1.4 percent. "While the Fed's on hold and still pumping liquidity in, the dollar's going to be soft against everything. There's a feeling that the debacle in Congress damaged the economy a little bit," said Jeremy Hale of Citigroup Inc.
"From the Fed's standpoint, this morning's report reaffirms their position to hold monthly asset purchases steady at $85 billion a month and essentially takes tapering off the table for October and likely December as well," said Lindsey Piegza — chief economist at Sterne Agee — according to ABC News.
The fall in the dollar could also be attributable to a job creation decrease. The Labor Department reported 32,000 fewer jobs created then suggested by market consensus — 148,000 created compared to the consensus of 180,000. April through June of this month showed a mean number of 182,000 jobs created a month, but the average for July through September is down to 143,000 jobs. Unemployment rates, thankfully, were somewhat more encouraging, falling 0.1 percent to 7.2 percent. This constitutes the lowest unemployment data since 2008.
Earlier this month, Jennifer Lee — the senior economist for BMO Capital Markets — told CNN that while "Companies were not laying off workers ahead of the shutdown, " it was probable that they "weren't hiring much, either."
Don't Miss: Jobless Claims: Still Inflation from Government Shenanigans.