Here's Why the US Airways-American Merger Isn't All that Stalled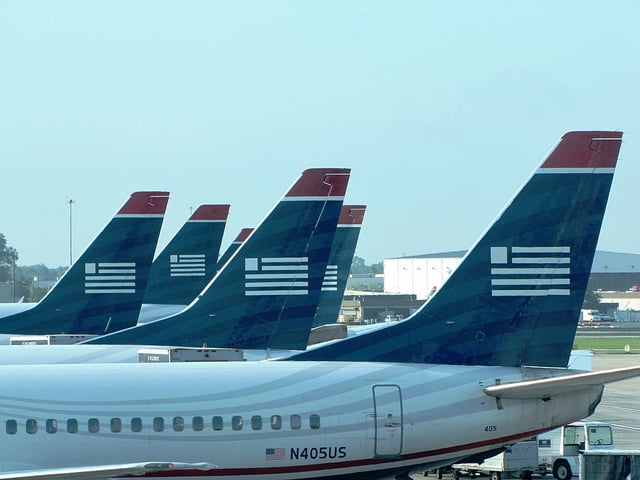 US Airways (NYSE:LCC), AMR Corp.'s (AAMRQ.PK) American Airlines, and the U.S. Department of Justice said they'd be willing to work out an agreement to allow a proposed merger between the two airlines to move forward, according to a document filed by the parties Wednesday and seen by Reuters.
The document said the DoJ is "open to a settlement that addresses the anticompetitive harms posed by the merger but have not yet received any such proposal from the defendants." The government agency filed a lawsuit to block the merger earlier this month, saying that it believed the merger airline would cut down too much on competition and raise prices for consumers.
Justice Department approval was the final step the two companies needed to complete the deal, having already gotten the go-ahead from European regulators and the bankrupt AMR Corp.'s creditors. Now, the DoJ is saying it will drop the suit if the companies agree to make antitrust concessions.
Central to the DoJ's concerns is the amount of flights the combined airline would control at Ronald Reagan National Airport outside Washington, D.C. The combined company would control 69 percent of the takeoff and landing slots at that airport if they merge. In order to receive approval from the European Commission, the two airlines agreed to give up slots at London's Heathrow airport, and it looks like they'll have to make similar concessions at Reagan if they want to win over the DoJ.
The airlines have argued that the merger would actually improve competition, as the two have struggled to compete with United Continental Holdings (NYSE:UAL) and Delta Air Lines (NYSE:DAL), both of which have grown from recent mergers. The merger between American and US Airways would create the world's largest airline and cut down on competition more than previous airline mergers, according to a report by the Government Accountability Office.
Though the parties agree that it's possible for an agreement to be reached, they're at odds over a trial date. The airlines are anxious to move forward with the merger, which they expected to complete this quarter. AMR Corp. is particularly eager for the deal to go through, as it's the only way the company has proposed to pull itself out of bankruptcy. The airlines have requested a November trial date, but the DoJ wants to wait until March.
The two sides have asked a judge to resolve the scheduling conflict at a meeting on Friday.
Follow Jacqueline on Twitter @Jacqui_WSCS
Don't Miss: Will Today Be the Fast Food Industry's Biggest Worker Strike Ever?