Here's Why Unemployment Continues to Dog Eurozone Countries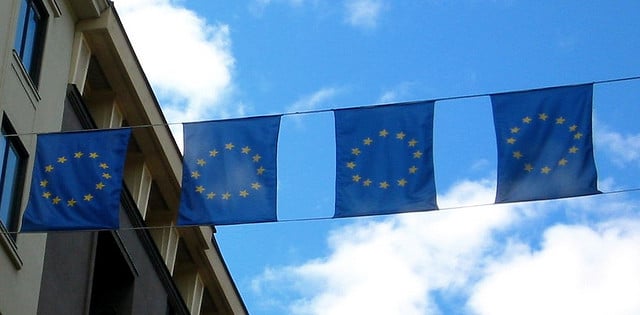 Unemployment in the European Union rose only a slight amount in the second quarter of 2013 according to data compiled by Eurostat, Reuters reports. Employment in the eurozone sank by 0.1 percent in a quarter, which amounts to a tiny decrease relative to the slump that the region has undergone in the last two years. While some say that this does indicate a possible turnaround, others point to the fact that jobs have not grown in the region since mid-2011 as a sign that a recovery has not yet taken hold.
Unemployment reports from specific countries have been mixed. Yesterday, Greece announced that unemployment had jumped to 27.9 percent in June, representing record highs for the eurozone since the inception of the euro. Greece has tried to shrug off the statistic, claiming that economic progress and austerity measures are both doing their work and that unemployment will be one of the last numbers to turn around for the country.
An unexpected piece of good news came from the United Kingdom, where the unemployment rate dropped from 7.8 percent to 7.7 percent moving into July of this year. This could signal that a recovery in that country is starting to take hold in a more complete form than in the mainland countries of the European Union. Other reports showed that recruitment agencies indicated increased activity, with some needs for skilled workers going unfilled.
A persistent problem in the eurozone is youth unemployment. The numbers for Greece show that fewer than half of the country's youth are participating in the workforce. Concerns persist that, especially in southern European countries such as Greece and Spain, an entire generation of young people will be lost to the workforce because so many youths have no way to advance.
Youth inactivity, when young people are not working or obtaining some sort of education or skill set, persists at high levels throughout the region as well. This casts a shadow of doubt on a long-term recovery, as the human capital of the countries could simply not be high enough to maintain growing sectors such as technology or health care.
Martin Schulz, the president of the European Parliament, discussed the matter in a Facebook forum after the State of the Union address for the European Union was delivered by Jose Barroso. Schulz claimed that fighting youth unemployment was a priority for the European Parliament, claiming that young people should not have to look outside of Europe to find jobs and to have a bright future. He also said that funds that would go towards reducing youth unemployment were in the works "in the shortest delay."
Don't Miss: Are Car Sales the Only Driver of Retail Sales Growth?