Here's Why Wal-Mart Is Explaining its Sourcing to Investors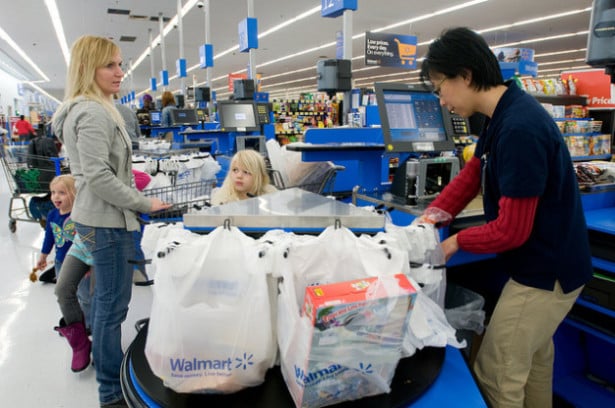 The blaze that swept through a Bangladesh garment factory in November of last year killed at least 112 people, injured approximately 200 others, and sent workers jumping out of the multistory building. In the charred ruins of the Tazreen factory — a factory the company said was no longer supposed to be making its clothes — the remains of clothing bound for Wal-Mart (NYSE:WMT) stores was found.
The disaster not only put a spotlight on the poor working conditions in the world's second largest garment-exporting country and increased pressure on Western retailers to help improve conditions and take more direct responsibility for their suppliers, but created a concern for Wal-Mart shareholders.
Further disasters in Bangladesh — like last November's fire and a building collapse earlier this year that killed more than 1,100 people — will likely increase the cost of producing goods for the apparel companies that supply Wal-Mart. That the discount retailer is holding a briefing on Thursday to discuss its sourcing practices in Bangladesh is a sign that shareholders are concerned about the condition of the company's supply line.
"We continue to receive questions about our company's position on sourcing and specifically on the situation in Bangladesh," Wal-Mart Vice President of Global Investor Relations Carol Schumacher said in an email to investors reviewed by The Wall Street Journal. "Our goal is to provide an update on this area of the business and to give you the opportunity to ask questions."
According to that email, the company's vice president of ethical sourcing, Rajan Kamalanathan, and its senior director of ethical sourcing, Wesley Wilson, will respond to shareholders' questions. Following the November fire, Wal-Mart replaced its "three strikes" strategy for policing suppliers with a "zero tolerance policy" for suppliers that violate the company's global sourcing standards, meaning the company will end business relationships with companies that subcontract manufacturing to factories without its permission.
But workers-rights advocates say that measure does not address the most concerning problem: the fact that Wal-Mart pays its suppliers fees too low to cover fair wages and safe working conditions at factories.
Wal-Mart, along with Sears (NASDAQ:SHLD), Gap (NYSE:GPS), and J.C. Penney (NYSE:JCP), have also been criticized for declining to sign a contractually enforceable memorandum that requires retailers to pay Bangladesh factories enough to cover the costs of safety improvements and prohibits them from hiring manufacturers whose clothing factories fail to meet safety standards.
The pact was negotiated by global worker-safety advocates and signed by Calvin Klein's parent company, PVH Corp (NYSE:PVH), Hennes & Mauritz (HNNMY.PK), and 80 other, mostly European, retailers. Wal-Mart said it did not sign that agreement because it would expose them to unlimited liability and give workers' unions too much power.
"This is the first serious step by the Bangladesh government taken over the last 10 years and the most important step by the brands and retailers to pay the real cost of production and ensure workers are safe," Dara O'Rourke, a professor of environmental and labor policy at the University of California at Berkeley, told the Journal. But, because, "Wal-Mart, Gap, and other U.S. brands are glaringly absent and unless they step up, the agreement will have limited effect," he added.
Instead of signing that pact, Wal-Mart, Gap, Target (NYSE:TGT), and more than a dozen other U.S. retailers worked out their own five-year plan to improve safety conditions, which will include an inspection of all factories used by their suppliers. This agreement has been called "a sham" by The Worker Rights Consortium, one group involved in the global pact.
"Under the Gap/Walmart scheme, the bottom line is limiting the brands' and retailers' costs," Scott Nova, executive director of the organization, said in a statement see by the San Jose Mercury News. "They offer a program that mimics the accord rhetorically, but that omits the features that make an agreement meaningful."
Wal-Mart's sourcing is largely a public relations issue, and as such, it has implications for the company's brand and therefore shareholder value. But there is also a larger issue at play. For discount retailers, growth hinges on their ability to make quality clothes cheaply, and increasing oversight of garment manufacturing could affect that business model, as Nova's comments suggested.
Follow Meghan on Twitter @MFoley_WSCS
Don't Miss: Wal-Mart: The New Gay Rights Champion?