Here's Why Wal-Mart Is Reeling in Sales Forecasts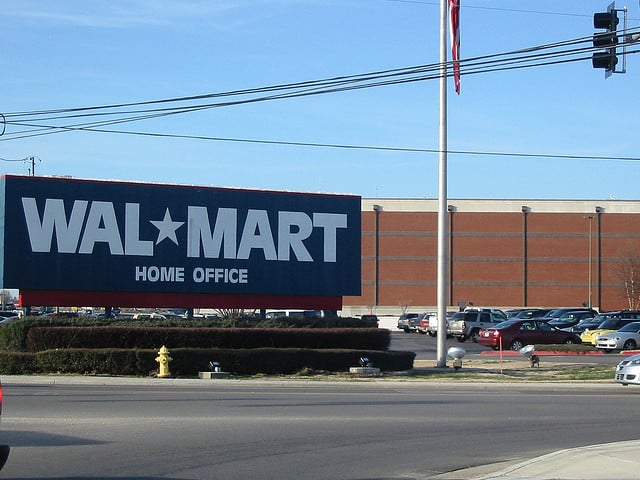 After releasing a poorer-than-expected second-quarter earnings report Thursday, Wal-Mart (NYSE:WMT) is now explaining why its sales forecasts have conspicuously again dropped from previous estimates.
The Bentonville, Arkansas-based company cites currency volatility as the driver of its deflated predictions. It initially forecast a sales rise of as much as 6 percent in the year ending January 2014, but that estimate has since come down to 3 percent, according to its latest earnings report.
Bloomberg explains that much of this currency uncertainty is due to the ambiguity surrounding the Federal Reserve's stimulus program. When Ben Bernanke announced earlier this summer that the central bank could be considering a pullback of its bond-buying program, investors braced themselves for the inevitable devaluing of the dollar. Though that warning has yet to come to fruition, the question of the fate of the stimulus program still hangs in the air, and that alone is hurting consumer demand.
According to Chief Financial Officer Charles Holley, it is that Federal Reserve threat, coupled with unemployment, higher taxes, and the rise of gas prices, that is continuing to effectively drive lower forecasts and make for "a challenging retail environment."
And because Wal-Mart has now opened stores worldwide, including several in Mexico and Japan, the retailer is continually influenced by the state of foreign currencies. It only operates in their currencies and doesn't use hedging, and thus is considerably affected by analyst forecasts. Bloomberg highlights that 14 of the world's 16 major currencies are expected to continue weakening against the dollar in the quarter through December.
JPMorgan Chase's (NYSE:JPM) Global FX Volatility Index also demonstrated this unpredictability when it hit 11.96 percent on June 24, reflecting its highest reading since June 2012. That volatility keeps corporations in a precarious position, and is likely the driving factor behind Wal-Mart's lowering forecast.
Wal-Mart especially depends on its sales abroad, with its international division accounting for 29 percent of the company's revenue, so wavering currencies keep analysts from making viable predictions. The retail giant's international sales only increased 2.9 percent in the last quarter, and were not able to offset domestics losses. Thus, the retailer is eager to get its international unit under better control, especially after sustaining a cut in its second-quarter sales by $680 million.
CEO Mike Duke asserted this in his earnings call Thursday, explaining: "There are areas of our business where we can do a better job, and we will. I'm confident in our associates' abilities to deliver for our customers with [everyday low prices] and for shareholders with improved expense savings."