Here's Why Yahoo Is Celebrating an Alibaba IPO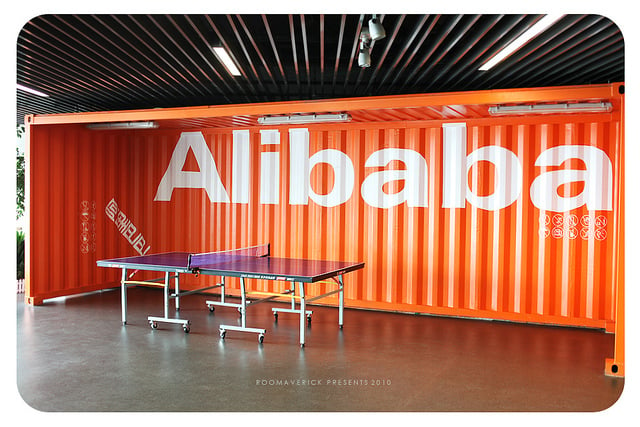 According to a Reuters report Wednesday, Alibaba Group Holding Ltd. has officially concluded talks with the Hong Kong stock exchange and will instead pursue an IPO in the United States. The decision will affect both the NYSE Euronext and the Nasdaq OMX Group as they continue to compete for the offerings of successful companies. As Alibaba's sale is estimated to be worth more than $15 billion, it is likely the two main U.S. stock exchanges will battle fiercely for the Chinese e-commerce giant.
Alibaba is reported to be worth up to $120 billion and controls 80 percent of China's e-commerce market. Though the Hong Kong stock exchange demonstrated a determination to win the company's sale, understanding that it would bolster its power and trading volumes, Reuters reports that those negotiations fell through after the exchange refused to allow Alibaba partners to maintain control over board nominations. Now, it looks like the company's fate is in the hands of the New York Stock Exchange or Nasdaq, and it'll be interesting to witness what direction Alibaba chooses to take.
Alibaba's sale comes at a time when the NYSE is especially itching to steal business away from the Nasdaq, the bourse traditionally home to tech companies. Social media network Twitter Inc. is already also on the auction block, so both exchanges now have two Internet companies to battle over rather than one.
However, although Alibaba's sale will demonstrate the most anticipated Internet IPO since Facebook's (NASDAQ:FB) in 2012, Reuters reports that the Chinese company is expected to still seek something other than a traditional dual class stock structure like those employed by large Internet companies such as Facebook and Google (NASDAQ:GOOG).
That's because Alibaba wants a structure that would allow its partners to control a majority of the board, and under a conventional dual class structure, founders and management have control over more of those voting rights.
Alibaba now has U.S. law firms working on its IPO, but it is still unclear which investments banks will underwrite the Chinese company's offering. Regardless of which banks it chooses though, many industry sources maintain that its U.S. listing comes at just the right time as Internet companies trade well and the stock exchanges rally, and one of its key shareholders, Yahoo Inc. (NASDAQ:YHOO), is especially expected to benefit from the sale.
Yahoo owns 24 percent of Alibaba, and as evidenced by its recent shares surge, hitting levels last seen in 2007, investors recognize that the Internet search company now stands to benefit from Alibaba's anticipated IPO. That's because Alibaba's market valuation will go up significantly from an IPO, and because Yahoo is now interested in selling part of its stake, the timing couldn't be more perfect.
Many analysts attribute Yahoo's investment in Chinese e-commerce giant, Alibaba, to its recent revived success. Shortly after Yahoo appointed new CEO Marissa Mayer, the company sold almost half of its stock back to Alibaba for $7.6 billion. That money, coupled with the $20 billion that the search engine giant is hoping to see sooner rather than later, is the reason that Yahoo's stock has been able to make such impressive jumps despite its losses on the Internet front. Now, as Yahoo's stock soars, consumers, investors, and analysts are beginning to recognize just how genius that investment really was.
Editor's Note: The last paragraph of this post corrected the dollar value of the stock from 7.6 million to 7.6 billion.  
Don't Miss: Analysts: J.C. Penney Turnaround Is Dragging Out and 3 Other Research Notes to Browse