Hertz Global Reduces Its Fiscal 2013 Outlook and 2 More Heavily Traded Stocks to Follow
Hertz Global Holdings Inc. (NYSE:HTZ): Current price $22.32
Thanks to weak volume trends in its biggest business segment, Hertz Global decreased its outlook for fiscal 2013, now guiding revenue between $10.8 billion and $10.9 billion range versus $10.85 billion to $10.95 billion guided previously. Adjusted pre-tax income is now anticipated in the range of $1.2 billion to $1.27 billion against $1.27 billion to $1.34 billion earlier. However, Hertz projects adjusted pre-tax income to increase by over 30 percent on a year-over-year basis. Lately, the firm's Hertz brand in the domestic airport car rental market has been generating lower volumes, thus impacting revenue growth. Still, the weakness in volume trends is outweighed by strong pricing trends in the domestic airport car rental market.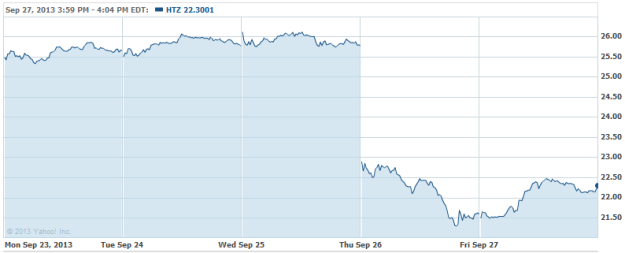 Pfizer Inc. (NYSE:PFE): Current price $28.88
On Friday, it was announced by the FDA that the antibacterial drug Tygacil raises the risk of death, whether used as authorized by the agency or for unapproved conditions. Pfizer must now place a warning inside a black box on the drug's label, indicating that the risk is of a most serious nature. The FDA said the drug, which is typically given intravenously, should only be used when alternative treatments are found unsuitable. The drug is okayed to treat complicated skin and abdominal infections and community-acquired bacterial pneumonia, but it is not approved to treat diabetic foot infection or hospital-acquired pneumonia.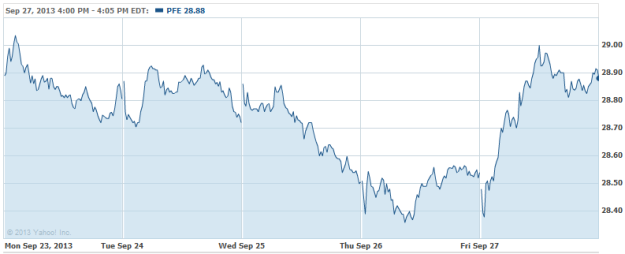 Zoltek Companies Inc. (NASDAQ:ZOLT): Current price $16.70
The former Securities and Exchange Commission attorney Willie Briscoe and the securities litigation firm of Powers Taylor LLP, are looking into the merger of Zoltek Companies with Toray Industries, Inc. for shareholders. Through the terms of the proposed merger agreement, Zoltek shareholders will receive only $16.75 in cash for each share held. The proposed price is below the 52-week high of $19.09 per share. The inquiry into the Zoltek sale is centered upon whether shareholders are receiving sufficient compensation for their shares in the proposed transaction, whether it properly values Zoltek stock, and if Zoltek's board attempted to obtain the highest share price for all shareholders before agreeing to the deal.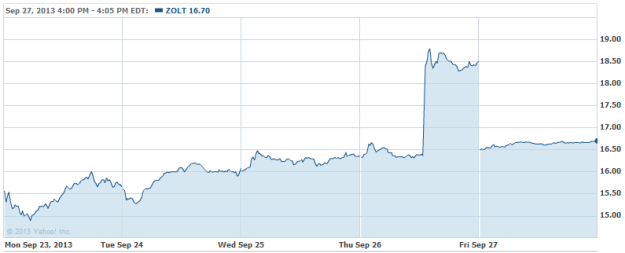 Don't Miss: Here's All You Need to Know About China's New Free Trade Zone