Hewlett-Packard Says Big Layoffs Are Over and 2 More Heavily Traded Stocks to Follow
Hewlett-Packard Co. (NYSE:HPQ): Current price $22.61
It is true that Hewlett-Packard has removed close to 28,000 persons from its workforce since May 2012, and by the fall of 2014, the number will rise to a total of around 29,000. But that is the end of the big layoffs, according to Chief Executive Meg Whitman on Wednesday during the annual analyst meeting in San Jose. The CEO promised that the huge layoff will be concluded by October 2014, marking the end of HP's fiscal 2014 year. Whitman promised, "After 2014, we are not going to do another big restructuring."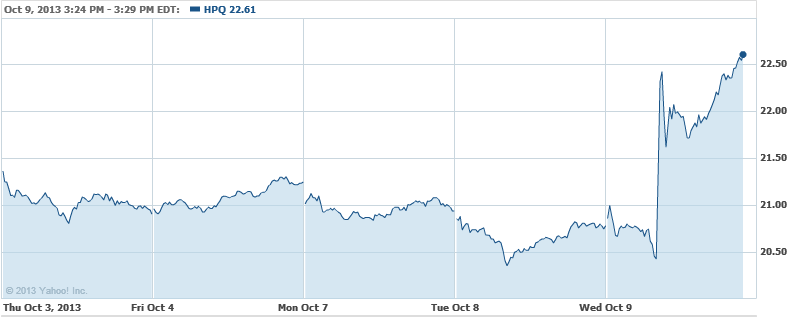 Facebook Inc. (NASDAQ:FB): Current price $47.58
The world digital marketing firm ExactTarget, which is a salesforce.com company, said Wednesday that it has won the Facebook Preferred Marketing Developer Innovation Competition for its most recent digital marketing innovation. Facebook awarded ExactTarget the honor for its forthcoming Active Audiences product, a solution that unites ExactTarget email marketing with social advertising by Salesforce Social.com to create targeted Facebook advertising based on customer engagement spanning email, mobile, social, and Web.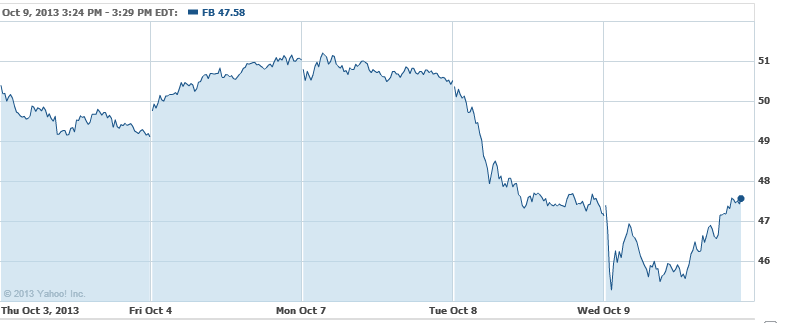 Nokia Corp. (NYSE:NOK): Current price $6.47
Although Nokia will soon release a Lumia 525 at the very low end focused on music, it is also poised to launch a large-screen handset in the same budget territory. Twitter account Evleaks first published the Batman codename, and sources with knowledge about Nokia's plans have told The Verge that a handset will fit into Nokia's repertoire of devices just above the existing Lumia 625.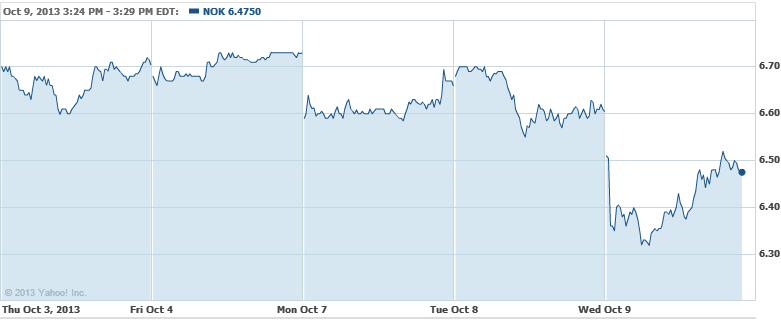 Investing Insights: Can BlackBerry Be the Stock It Once Was?