Hey Comcast, Time Warner Is Ready for a Merger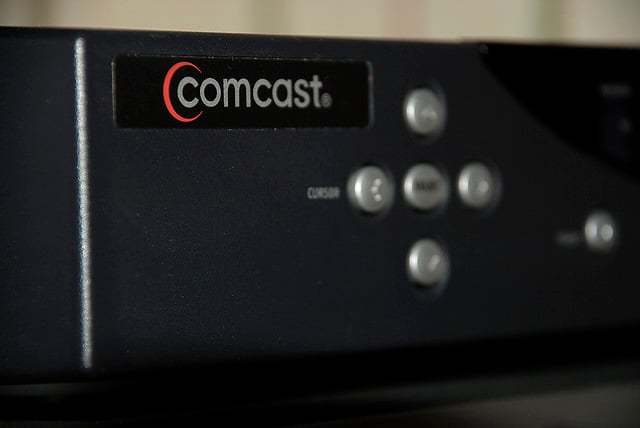 BREAKING: Time Warner Cable shares spike; said likely to accept $150-$160 share offer

— Bloomberg TV (@BloombergTV) December 5, 2013
The speculation surrounding Time Warner Cable's (NYSE:TWC) possible acquisition by either Comcast (NASDAQ:CMCSA) or Charter Communications (NASDAQ:CHTR) — the largest shareholder in Liberty Media (NASDAQ:LMCA) (NASDAQ:LMCB) — is intense. However, not only is the likelihood of an offer from Comcast far from assured, but a Federal Communications Commission official has expressed doubt that the Obama administration would approve the cable-industry consolidation even if an offer is forthcoming.
As Ajit Pai — a Republican commissioner at the Federal Communications Commission — told the Wall Street Journal, the problem is competition; Comcast is the largest cable provider in the United States, while Time Warner is the second largest. "The Obama administration has applied greater scrutiny to proposed mergers and acquisitions," he said.
As evidence, he cited AT&T's (NYSE:T) blocked takeover of T-Mobile (NYSE:TMUS) and the Department of Justice's initial opposition to merger between AMR (AAMRQ.PK)-owned American Airlines and US Airways (NYSE:LCC). "Precedents like this suggest an outright acquisition by Comcast of Time Warner Cable could face a number of hurdles in the Obama administration," added Pai, who is one of two Republicans on the five-member FCC. "A Republican administration likely would be more inclined to approve a deal."
In the event that Comcast decides to pursue an acquisition, it will be up to the Justice Department and the FCC to say yes or no. But Comcast may not even make an offer. After all, it was Time Warner that first approached Comcast about the deal in recent months in hopes of ending the advances of Charter. Through sources familiar with Charter's deal making process, the Journal learned that the company has made two offers for Time Warner. One of those proposals, which came in October when the stock was trading between approximately $110 and $120, offered $130 per share.
However, thanks to the interest of Comcast as well as Cox Communications, the stock has made gains in recent weeks, closing as high as $138.22 on November 29. Charter has even been lining up debt financing that would enable the company to offer $90 per share in cash with the remaining balance comprised of company stock, the sources said. The company has even discussed the possibility of working with Comcast to make a joint offer, although that possibility is seen as unlikely.
Still, despite the variety of contingencies, Wall Street's attention has been spurred, and analysts are trying to measure the likelihood of regulatory approval. Pai told the Journal that he would support a deal that "would serve the public interest," would not harm competition in the marketplace, and would not create inefficiencies. But that is just one man's opinion; the view of FCC Chair Tom Wheeler must also be taken into account and his decision will carry significant weight. During a December 2 speech at Ohio State University, he explained the agency's stance on marketplace competition. "Our goal should be to ask how competition can best serve the public — and what, if any, action (including governmental action) is needed to preserve the future of network competition in wired or wireless networks," stated Wheeler.
Until 2009, when a federal appeals court tossed out the cap, the FCC had a rule that prohibited pay-television providers from serving more than 30 percent of cable subscribers. If Comcast merges with Tim Warner, it will control approximately 33 percent of the market, according to Barclays Capital and an even higher percentage of the high speed Internet market. Currently, Comcast has 22 million TV subscribers as well as a large entertainment company that includes NBC Universal and a part-ownership of Hulu.
While Comcast has not yet indicated whether it would make an offer for Time Warner, the cable provider's chief operating officer and soon-to-be chief executive officer Rob Marcus has told shareholders that he is the right man to decide whether to sell the company. Even more importantly, Bloomberg learned through an anonymous source that the company would probably accept a bid of between $150 to $160 per share. That price would value the company at as much as $45 billion, which is about 21 percent about its current market capitalization of 37.41 billion — a figure that has jumped this year as a result of the merger speculation.
Follow Meghan on Twitter @MFoley_WSCS
Don't Miss: 10 High-Profile Posthumous Movie Roles.