HHS: Policyholders Saved $1.2 Billion Courtesy of Obamacare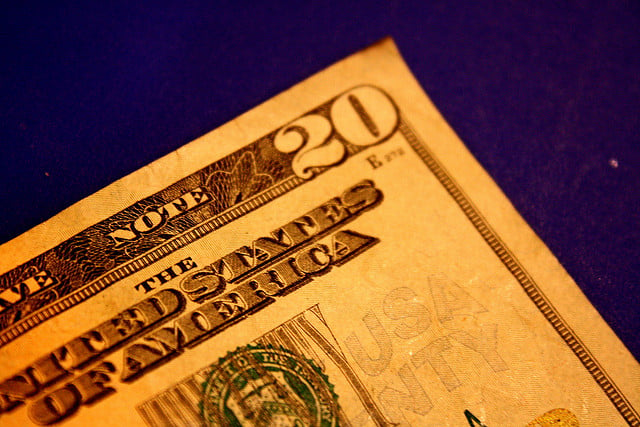 The Department of Health and Human Services said Thursday that the Affordable Care Act saved consumers of health insurance at least $1.2 billion in premiums last year.
With all the recent discussions of increasing rates, that statement may sound counter-intuitive, but what must be remembered is the pages and pages that make up the health care reform contain many provisions. Next year, once the health insurance policies purchased on the exchanges begin, the degree to which premiums increase for currently-insured Americans will depend on a variety of factors: the age of the individual, income, family size, market competition, and state of residence. In general, exchange premiums will also reflect insurers' estimates of the cost of offering new benefits to people and providing benefits to those who have never had insurance or have not been covered for a long time.
The savings to which the Department of Health and Human Services, HHS, referred is due to a different provision of Obamacare that has already been implemented. The healthcare law provided $250 million in grants to help states improve their review of insurers' rates, and it gave the federal government the ability to review premium increases requests by insurers that are potentially unreasonable. "By regulation, HHS has defined requested rate increases of 10 percent or more as the threshold triggering greater scrutiny," explained the 16-page report. Those reviews were the reason consumers saved "approximately $1.2 billion on their premiums when compared to the amount initially requested by insurers." Insurers requested an 8.1 increase for individual market policyholders in 39 states during 2012, but the department stopped the increase at 7.1 percent, saving $311 million. In the small-group market, HHS kept rate increases at an average of 4.7 percent rather than the 5.8 percent requested in 35 states, saving $866 million.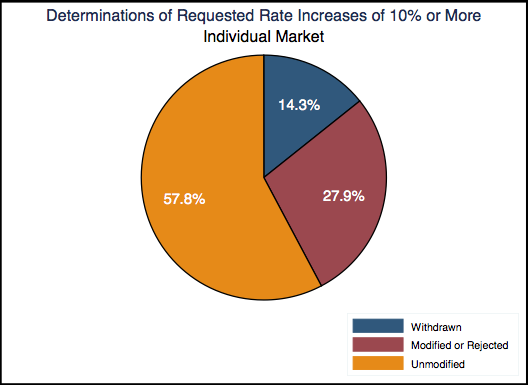 These savings affected only the 6.8 million Americans that have insurance policies. When averaged, the savings amount to roughly $176 per consumer.
When looking at the chart, it is important to note that while some premium increases were modified or withdrawn, nearly three in five, 57.8 percent, were "unmodified" by regulators.
In the report, HSS also noted that Obamacare mandates require insurers to spend at least 80 percent of their revenue on health-care coverage, the so-called 80/20 rule. If costs fall short of that figure, insurers must issue rebates to consumers. According to the department, $500 million in rebates were returned to policyholders in 2012.
"Thanks to the health care law, we are seeing that holding insurance companies accountable is leading to increased competition and saving billions of dollars for consumers across the country," HHS Secretary Kathleen Sebelius said in a statement. "This type of competition and transparency will continue in the Health Insurance Marketplace, or Exchanges, where Americans will be able to shop for and compare plans side-by-side to find the one that fits their needs and budget," she said. Of course, if too few insurers participate in the exchanges, and some states have just two insurers offering coverage, competition may not be strong enough to keep prices low.
For HHS, the month of September is an important one in the implementation; there are less than three weeks left before the exchanges open for enrollment on October 1, making this week a good time to highlight the results of the 2012 annual rate review. Both health care officials at the federal and state level, as well as hundreds of organizations that have received federal funds to educate new insurance consumers, are in the do-or-die phase of their public relations campaigns. And it is a tough campaign. Not only are most Americans as confused as ever about how the law will affect their insurance coverage, but Sebelius is also fighting what she believes to be the main problem facing implementation: misinformation.
"We know that there will be states where things will go very well because the states are all in," Sebelius said in August speech, according to Bloomberg. For residents in other states, "getting correct facts to them, drilling down through the misinformation, is going to be more complicated. That's where a lot of my time and effort is going to be spent, on the markets that are really federal markets."
Don't Miss: In the Case of Obamacare, No News Isn't Good News.
Follow Meghan on Twitter @MFoley_WSCS