Hidden Premium at the Big Banks and 4 Other Hot Stocks
Ford (NYSE:F) announced Thursday that it will install the all-new, 1.5-liter, four cylinder EcoBoost engine on the 2014 model of the Ford Fusion, set to be launched in the fall. Designed in the UK and manufactured in Romania, the engine is claimed to be quieter and more fuel economical than the 1.6 liter EcoBoost currently found in the Fusion, though it will be equivalent in terms of torque and horsepower. The engine has a distinctive feature – the exhaust manifold is inbuilt into the cylinder head, allowing for more efficient dissipation and utilization of engine exhaust heat.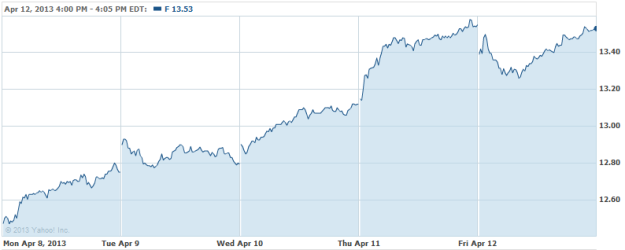 An exercise conducted by Wells Fargo analysts led by Matthew H Burnell compared the current valuations of the country's largest banks with the estimated 'sum-of-their-parts' valuations. The researchers found that 'universal' banks such as Bank of America (NYSE:BAC) and Citigroup (NYSE:C) were trading at a comparative discount compared to peers that were more focused and had fewer 'parts.' The reason for not giving a 'full' valuation to universal banks could be the market's worries with regulatory challenges, higher capital adequacy requirements and trading and risk management issues, said the research report. But shareholders could likely fret over the discount and may soon demand a break-up of these conglomerate banks to extract the premium from the pieces, estimated at 24 percent for Citi, 69 percent for JPMorgan (NYSE:JPM), and 19 percent for Goldman Sachs (NYSE:GS).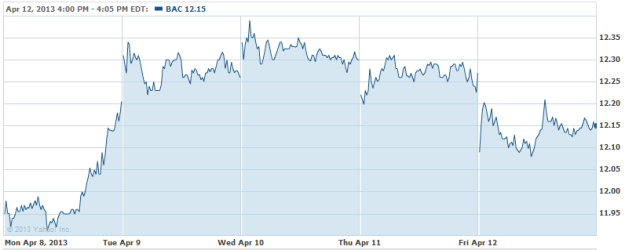 Australia's Woodside Petroleum Ltd. decided to scrap its massive on-shore LNG project planned to be located at James Price Point and sourcing gas from the Browse, deep water fields. The project, estimated to cost over $40 billion, ""doesn't meet the company's commercial requirements for a positive final investment decision," according to Woodside. Royal Dutch Shell (NYSE:RDSA), BP (NYSE:BP) and certain Asian companies are stakeholders in the Browse development. Shell, a 27 percent partner, is keen to take the floating LNG vessel route as a means to process the gas out at sea. "We believe Shell's floating LNG technology is the fastest, most economic and the best technical solution available for Browse," Ann Pickard, the head of Shell's Australian operations, said in an e-mail. The scrapping of the project is a blow to prospects for job creation in Western Australia, as well as dim its chances of getting an early foothold in the gas-hungry Asian markets.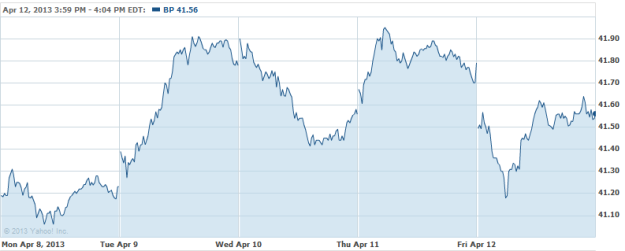 Investing Insights: Will Freeport-McMoRan Tank in 2013?