Hide Your Talent, Silicon Valley! Wal-Mart Is Coming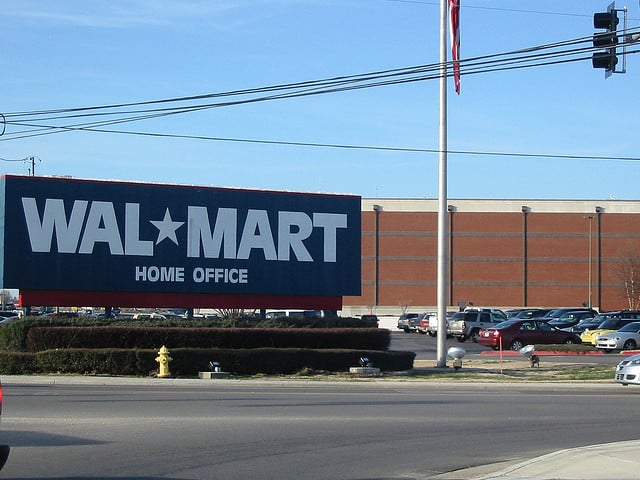 Wal-Mart Stores (NYSE:WMT) released its poorer-than-expected second-quarter earnings report last Thursday, but while the company struggled to justify its sales drop and revenue figure that hit well below analysts' marks, it was also quick to highlight the bright spot in its earnings data — the ecommerce business.
While Wal-Mart's same-store sales fell 0.3 percent in the second quarter, the company's online sales were up 30 percent. Though the latter is certainly good news for the retailer, it also illuminates just how many of its consumers are now turning to their computers and tablet devices to make their purchases.
Thus, Wal-Mart must be able to support this rising online demand or it will fall flat to competitors. Now, CNBC reports that the company's Chief Executive Officer Mike Duke has also been vocal about this recognition and is more than happy to explain his company's next big plans as it works to fortify its online business.
Duke explained in an interview Thursday that Wal-Mart recognizes the turning tide of the retail industry and is starting to more significantly invest in technology and the bright, tech-savvy employees that must come with it.
With a growing threat from ambitious competitors like Amazon.com (NASDAQ:AMZN) and Target (NYSE:TGT), the Bentonville, Arkansas-based company is now reportedly going after Silicon Valley as it looks to take a dip into the region's illustrious talent pool.
It believes that these new recruited employees, along with a greater investment in technology, will help Wal-Mart combat its flailing sales in both its international and domestic markets, and according to its recent earnings report, its efforts are already paying off.
Duke explains that, "We have had great growth in the e-commerce business, and we look at the overlap of technology and our retail stores. I think that is why we are having good success. So the investments we are making are going to continue, because we see a great return on that."
In addition, despite rumors that Wal-Mart is purposely recruiting Amazon employees specifically in the West, Duke maintains that those reports are untrue. Quickly brushing off the question in the interview, he then goes on to explain that his company is also investing in its stores internationally where sales managed to increase 2.9 percent in the second quarter, but not enough to boost the division's operating profit.