High Demand for Twitter, Fairfax's Deadline on BlackBerry Offer: Morning Buzzers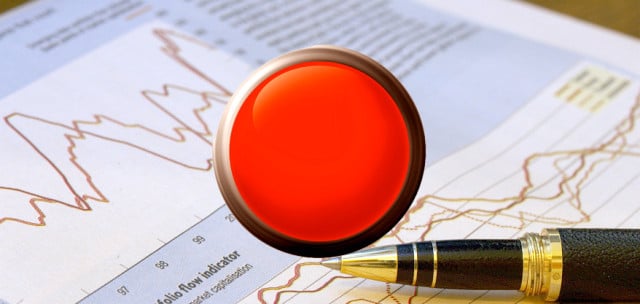 U.S. stock futures rose Monday morning as investors waited for data on gross domestic product and payrolls to be released later this week. Investors and economists are closely watching economic data for signs that the economy has strengthened enough for the Federal Reserve to start cutting back on bond purchases sooner than expected. Investors are also continuing to weigh third-quarter earnings reports.
Futures at 8:30 a.m.: DJIA: +0.3%, S&P 500: +0.33%, NASDAQ: +0.44%.
Here's your cheat sheet to what's buzzing this morning.
Twitter (NYSE:TWTR) is set to start trading on Thursday, and according to people familiar with the matter who spoke to Bloomberg, the social media company has gotten more than enough interest to sell all of the 70 million shares it's planning to sell in its IPO. According to regulatory filings, the shares are being offered for between $17 and $20 each. The high demand could result in Twitter either increasing the price of the shares or deciding to sell more shares than previously planned, Bloomberg reports.
BlackBerry (NASDAQ:BBRY) will wait until 5 p.m. Monday to see if the $4.7 billion deal offered by its biggest shareholder, Fairfax Financial Holdings, will go through. There has been much speculation that Fairfax won't be able to secure the financing for such a deal, which has caused BlackBerry's shares to fall below the $9 price of the offer. There are a growing number of parties — the company's co-founders, Lenovo (LNVGY.PK), and Cisco Systems Inc. (NASDAQ:CSCO) among others — still interested in buying BlackBerry either as a whole or in pieces if the Fairfax deal doesn't go through.
US Airways (NYSE:LCC) and AMR Corp.'s (AAMRQ.PK) American Airlines will reportedly have to make antitrust concessions at more than just Ronald Reagan International Airport outside of Washington, D.C., if the airlines want the U.S. Department of Justice to drop a suit blocking their proposed merger. A source familiar with the talks said to Reuters that US Airways and American will have to give up takeoff and landing slots at airports across the country for the Justice Department to approve. The DoJ has said the merger will cut down too much on competition, while US Airways and American counter that the merger would make them more competitive against other large airlines.
Alcatel-Lucent (NYSE:ALU) CEO Michel Combes is making a last-ditch effort to save the company by raising $1.3 billion from shareholders and $750 million from a high-yield bond in order to reduce Alcatel's debt, according to Reuters. The moves, announced Monday, are part of Combes's "Shift" plan announced in June. Alcatel has been struggling to compete against rivals like Ericsson (NASDAQ:ERIC) and Nokia (NYSE:NOK) for years. There have even been recent rumors that Nokia may be interested in buying the company.
Follow Jacqueline on Twitter @Jacqui_WSCS
Investing Insights: Will Discover Communications Continue To Rise On Recent Earnings?