High Mortgage Rates? Hedge Fund Legend Still Says 'Buy a Home'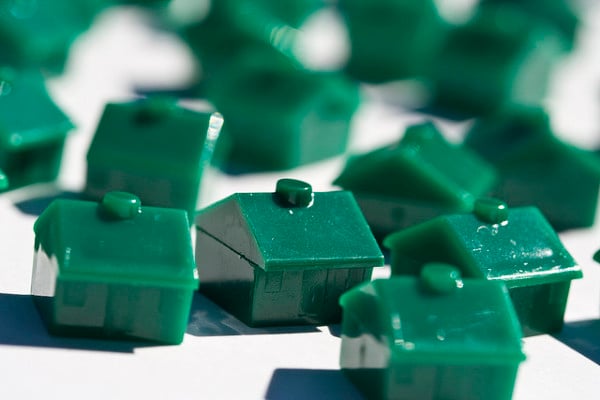 With a heavy amount of intervention from the Federal Reserve, the real estate market has rebounded from its worst levels during the Great Recession. Some Americans are worried about rising interest rates and affordability, but a legendary hedge fund manager believes people should still purchase a home.
Over the past few months, the focus in the housing recovery story has shifted from record low interest rates to quickly rising rates. A new survey from Trulia — conducted in late June — found that 41 percent of consumers who planned to purchase a home in the future were most worried about rising mortgage rates. The second biggest concern was the continuing climb in home prices. Alongside low inventory levels, 37 percent said they were worried that they would not be able to find a home for sale they actually liked.
Between the beginning of May and the end of June, the average interest rate for a 30-year fixed-rate mortgage surged from 3.59 percent to 4.68 percent, according to the Mortgage Bankers Association. The group's latest report, for the week ended July 12, showed that mortgage rates are still at 4.68 percent, the highest level since July 2011.
How high are prospective borrowers willing to go? Among those who plan to buy a home in the future, 13 percent said mortgage rates of 4 percent were already too high for them. Twenty percent of respondents said mortgage rates of 5 percent would be high enough to keep them from purchasing homes, while another 22 percent would be discouraged if rates hit 6 percent. Combining all the groups polled, 56 percent might not purchase a home if rates reach 6 percent.
Despite the increase in rates, Jed Kolko, chief economist at Trulia, notes that rates are still low according to the bigger picture. He explains, "By historical standards, rates are still low: remember that mortgage rates hovered around 6 percent for most of the 2000s, 7-9 percent in the 1990s, and above 10 percent in the 1980s."
Kolko adds, "There's no question that rising rates make home-buying more expensive than it was a few months ago. But we can't turn back time: the choice is not to buy now or six months ago. Rather, the choice that many consumers face is whether to buy or rent today at current prices, rents, and mortgage rates. Right now, that math still makes buying look like the better deal – by far. Even with a 4.5 percent 30-year-fixed mortgage, buying is 37 percent cheaper than renting nationally."
Furthermore, home ownership is still a goal for many renters. Seventy-two percent of renters say they aspire to own a home one day, while only 26 percent say that home ownership is not a desire, according to a recent report sponsored by the MacArthur Foundation. Eighty-four percent of renters under 40 years old say they aspire to own a home.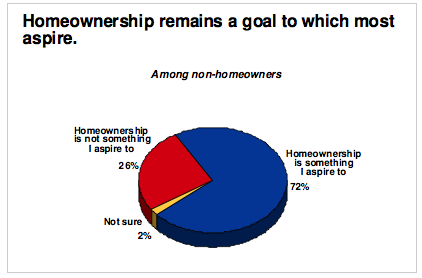 John Paulson, who is known for making one of the greatest trades of all time by betting against subprime mortgages during the housing bubble, believes the housing recovery is real, and that purchasing a home is a great decision.
"The housing market has bottomed," he said at CNBC's Delivering Alpha conference. "It's not too late to get involved. I still think buying a home is the best investment any individual can make. Affordability is still at an all-time high."
Here's how the 3 major stock indices have traded this week:

Don't Miss: 5 Signs the American Worker Is Still Gasping for Air
Follow Eric on Twitter (@Mr_Eric_WSCS)