Hillary Clinton: Hollywood's Next Pick for the Presidency?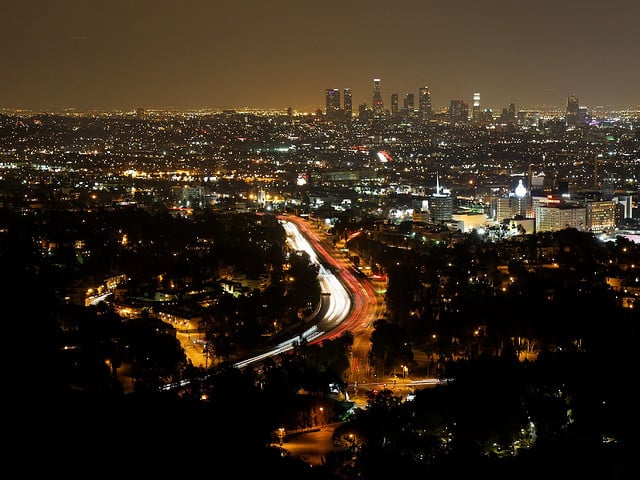 Hollywood has historically been split in support between President Obama and Hillary Clinton, but recent reports from Hollywood tycoons indicate that Mrs. Clinton may be pulling ahead in popularity. According to the New York Times, some of the major funding for Democratic campaigns comes from big Hollywood figures like Jeffrey Katzenberg, David Geffen, and Steven Spielberg — who, together, organized a $1.3 million fundraiser for Obama in 2007.
"If she ran, I would support her — no question. I think she's the best candidate currently available for either party," said Geffen, who had called her overly ambitious and "reckless" in 2008. Geffen's views on the Clintons are enough to give anyone whiplash, though. He raised $18 million for Mr. Clinton in 1992 and 1996, criticized the Clinton "machine" and Mrs. Clinton's stance on Iraq in 2002, and then wheeled back around recently to say that she's an "extraordinary, smart, accomplished woman," who he would "absolutely" support.
Previously, most fell in behind Obama when given the choice between politicians, however, with his recent drop in popularity and a change in Democratic leadership inevitable anyway, tunes are changing. "The Hollywood community really came together in the last election and raised an awful lot of money and supported [Obama] . I wouldn't say that's gone, but the mood is sour," said Felix Schein, a Los Angeles-based political strategist.
Not everyone has such harsh things to say about the current president though. Rob Reiner — director of The Princess Bride – said that given "how poisoned the atmosphere" in Congress is, "I don't think he could have done any better." Katzenberg went a step past that, saying that an election of Hillary Clinton to president would allow her to "build upon the success of the Obama administration, and keep the country moving in the right direction." He also notes that she'd likely have "near-unanimous support here," in Hollywood if she chose to run, and that he believes she is the best chance for Democrats to win in 2016.
Hollywood isn't alone in calling for Mrs. Clinton to run for the presidency. Senator Charles E. Schumer (D-N.Y.) recently called her the most capable of "vanquish[ing]" the tea party Republicans in the upcoming election — according to the Washington Post. Still, she likely will not decide on whether or not to run until next year, and 2016 is still three years out. "Run, Hillary, Run. If you run, you'll win, and we'll all win," said Schumer.
Don't Miss: Will Higher Personal Income Turn Consumer Sentiment Around?