Holder: Additional Banks May Be Accused of Mortgage Fraud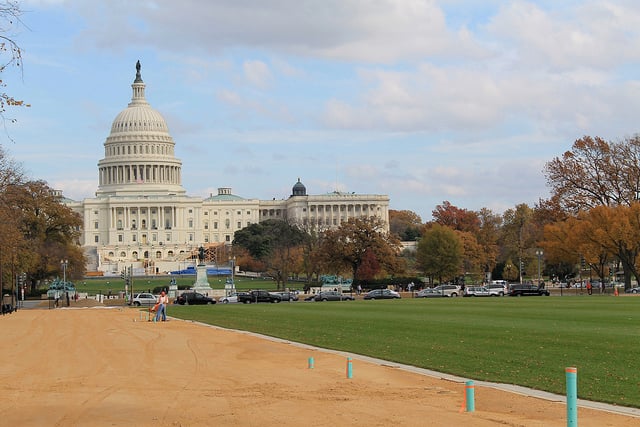 The Department of Justice plans to bring additional mortgage fraud cases against several major American banks, Reuters reports. Eric Holder, the U.S. attorney general, said several institutions will be facing formal charges related to their dealings with mortgages and securities during and after the 2008 financial crisis. Holder said that the next round of cases is planned to be filed shortly after the start of the new year, though he did not give any exact details to Reuters as to who the defendants would be and what exactly the charges would entail.
Recently, JPMorgan (NYSE:JPM) entered into a settlement with the federal government by which it agreed to pay $13 billion in damages for its actions, an amount that is no trifling sum, even for an investing giant. The funds included a resolution of a civil fraud claim and money to help victims and consumers who were harmed by the bank's actions.
Holder did tell the news service that the JPMorgan case would serve as a template for what the government was planning to do in terms of its strategy for other banks. It seems as if a settlement would be the most likely outcome of future charges, though the amount of payments is still uncertain and may very well depend on the exact circumstances of the case. As usual, the defendants will hire top legal representatives to argue their side both in court and in negotiations, making any settlement a cause for rigorous dispute.Among the companies that may be targeted by the suits are Bank of America (NYSE:BAC), Citigroup (NYSE:C), Goldman Sachs (NYSE:GS), and Credit Suisse (NYSE:CS). Reuters reports that Credit Suisse was the target of one of the first such cases, filed a year ago, while Bank of America has already hired legal representation to protect itself in a different mortgage-related case. Goldman Sachs, meanwhile, said that it expects its costs to increase dramatically over the coming months due to liability-related issues, possibly foreshadowing the latest round of filings.
"Whether there will be a resolution or whether we will actually be filing something in the absence of a resolution" is uncertain, Holder said in an exclusive interview with Reuters. The attorney general was, however, optimistic about the timeline moving forward on the cases for progress to occur early in 2014, an indication that next year could be pivotal for banking regulation in the United States and internationally.
Don't Miss: Apple Retailer Says Mac Pro Will Go on Sale December 16.