Holiday Shopping Analysis Presents Mixed Bag of Results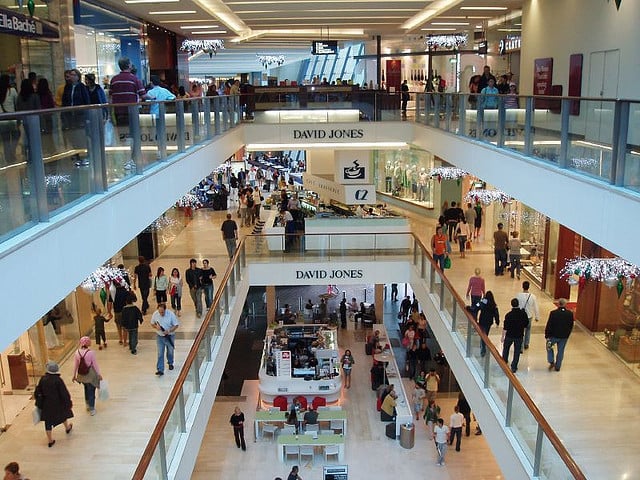 The presents under the tree have been unwrapped, and it is time to analyze how the 2013 holiday shopping season compared to the previous year. Conflicting reports place increases and decreases in shopper activity as happening simultaneously, but one key factor remains the same: consumers sought sales and bargains.
According to ShopperTrak data, for the week of December 16 through December 22, retails sales had declined 3.1 percent from the same period last year. "Super Saturday," the last shopping Saturday before Christmas had a 0.7 percent decline compared to 2012. For the week ending December 21, the International Council of Shopping Centers says sales were up, 2.7 percent year-over-year. The team behind MasterCard Advisors SpendingPulse says there was a 3.5 percent increase retail sales this holiday season. The report, covered by Bloomberg, says that jewelry and children's apparel led the way in sales this year.
Compared to last year, both men's and women's apparel sales declined, while electronics and luxury items were mostly on par with last season's figures. SpendingPulse data comes from payment forms online and in-stores.
Information released by Amazon.com Inc. (NASDAQ:AMZN) tells a different story. The online retailer listed its best selling items, and four out of the top five are technological items, like laptops and cameras. Amazon.com says this was its top holiday season to-date, and 36.8 million items were ordered on Cyber Monday. Shoppers wanted to capitalize on discounts not only on Cyber Monday, but on every holiday purchase. Savings were the driving force behind purchases this year according to several analysts. Simeon Siegel, a New York-based analyst at Nomura stated in a note to clients on Christmas Eve, "It appears 50 percent off has been the price of entry this year." Bloomberg printed a portion of the note, which went on to say, "Although there will be some holiday sales winners, very few will escape the discount-driven pressures on margin."
Shopping for deals did not end with the opening of packages on Christmas morning. A ShopperTrak statement on December 23 predicted that after-holiday sales would be important for retailers this year. "Many people who have the day after Christmas off of work will be out shopping for end-of-season deals," Bill Martin, ShopperTrak founder stated. "Retailers should track their stores' conversion rates closely to turn more after-Christmas browsers into buyers." Post-holiday shopping is already evident, with people making purchase on December 25.
A report by IBM Digital Analytics Benchmark says that on Christmas Day, online sales rose 16.5 percent compared to last year. Mobile devices accounted for 48 percent of all online traffic, an increase of 28.3  percent, and social media was a driving force for purchases. When a shopper was referred from Facebook, they were four times more likely to make a purchase than a Pinterest user; although Pinterest users spent a bit more per order, an average of $86.83 compared to $72.01 from Facebook.
More From Wall St. Cheat Sheet: