Home Depot: Is the Growth Boom Talk Real?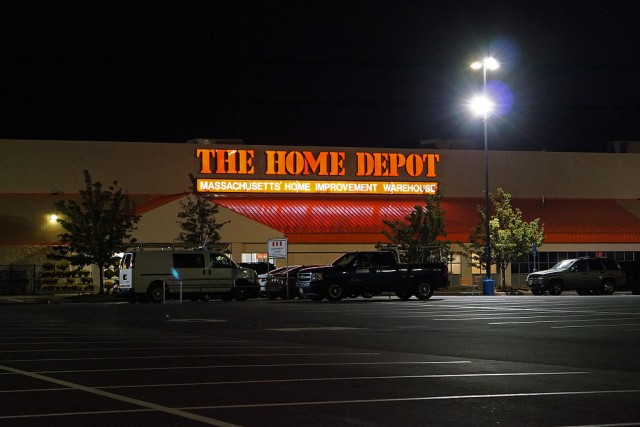 On Saturday, Barron's writer Avi Salzman argued that Home Depot (NYSE:HD) shares could rise as much as 25 percent. He cites the following:
The housing market is improving.
The shares have underperformed year over year versus the S&P 500.
The company is taking market share.
The company is generating an excellent return on equity: 35.5 percent.
This sounds fine on the surface, but in fact, I would argue that there are significant issues with this analysis.
First, the stock is up nearly 200 percent over the past five years. Why have Barron's and Mr. Salzman waited until now to recommend the stock? Mr. Salzman has just started analyzing it, which means that we cannot look at his track record for predicting Home Depot's success. In fact, analysts have been bullish on the stock for a long time. It doesn't seem as if Mr. Salzman is adding any sort of new insight to the conversation.
Second, the fact that the housing market is improving is a backward-looking indicator — the past performance of the housing market doesn't necessarily predict its future performance. In fact, the housing market has been recovering for years, and Home Depot stock has been rising accordingly. Again, we have to ask ourselves: Why now?
Third, it is true that Home Depot has underperformed the S&P over the past year, but so what? Home Depot's latest earnings report was very disappointing. While the company grew earnings per share, it actually saw its net earnings and its revenues fall in the quarter ended February 2. This decline indicates to me that the stock should be underperforming. While many S&P 500 companies are reporting somewhat weak earnings and sales, in the aggregate, S&P 500 companies are growing.
Fourth, its great that the company is taking market share. But this is backward-looking. Will the company continue to take market share in the future? Also, if the company has been taking market share, then there is less market share for it to take in the future. A better argument involving market share would be as follows: Company XYZ has been losing market share, but its new marketing strategy means that this will stop and that it will regain market share. The fact that Home Depot has taken market share means that there is less room for improvement and more room for market share losses.
The last argument made by Mr. Salzman is the most compelling. Metrics such as return on equity and return on invested capital speak to management's acumen and its ability to navigate the industry. Still, the fact that the company's return on equity is 35.5 percent doesn't preclude the possibility that the shares are overvalued. In fact, Home Depot shares trade at over 8 times shareholder equity as of February 2. While the growth is nice, a company trading at 2 times shareholder equity that is growing at 15 percent is much more compelling from an investment standpoint.
Ultimately, Barron's has a stellar reputation in the equity analysis industry. However, as investors, we cannot simply rely on an organization's reputation and blindly follow its advice based on it. As investors, we always have to do our own due diligence. While my preceding remarks don't mean that Home Depot is a bad investment, it certainly reveals that Mr. Salzman's argument isn't compelling. It is largely backward-looking, and it is suspect coming after an enormous rise in Home Depot's share price. Had Mr. Salzman recommended the stock in 2009 and then come out with a piece this weekend saying that he is less bullish than he was but still bullish nonetheless, such a piece would be far more compelling.
But the fact remains that he simply points to a couple of backward-looking trends in order to make his argument. As an investor who is trying to guard and grow his wealth, I find this sort of argumentation unconvincing.
Disclosure: Ben Kramer-Miller has no position in Home Depot.