Home Depot Steps Up Redbeacon Intro and 2 Other Dow Movers to Watch
Home Depot Inc. (NYSE:HD): Current price $75.74
The home improvement retailer is hurrying up the national launch of its online handyman referral service Redbeacon in order to take advantage of demand from homeowners who prefer not to do fix-it projects themselves. Chief Executive Anthony Rodio said in an interview that Redbeacon, which links consumers with plumbers, painters, carpenters, and maids, expanded last week via Home Depot to Washington, Oregon, Idaho, Utah, Montana, and Alaska, placing the service in 11 states as it goes nationwide over the next two years.
Redbeacon was founded by three former Google Inc. employees five years ago and is Home Depot's third purchase since last year aimed at selling more home-installation projects.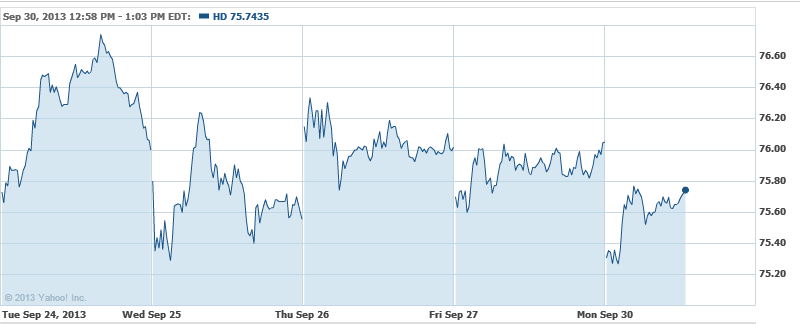 American Express Co. (NYSE:AXP): Current price $75.63
Shares are down by 0.6 percent Monday following the announcement of the spin-off of 50 percent of the company's Global Business Travel division through a joint venture with an investors' consortium led by Certares International Bank LLC. The decision supports the American Express's intention to reconfigure its corporate travel card operations. Through the terms, AmEx will keep a 50-percent interest in the venture, while the Certares group will hold the remaining share by making an investment between $700 million and $1 billion. The proceeds will be utilized for the development of GBT, whose total value is calculated at close to $2 billion.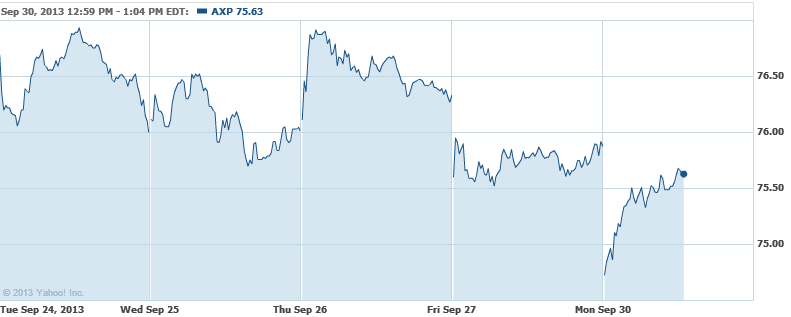 Chevron Corp.  (NYSE: CVX): Current price $121.67
According to Matt DiLallo at The Motley Fool, Chevron is among a number of companies that employ tech to push improvements in its oil recovery, although its commitment to tech is larger than most others. Since the oil major concentrates on extracting hard-to-access oil, technology is indispensable to its business, particularly in deepwater locations such as the Gulf of Mexico, where initial recovery rates may sometimes be less than 10 percent. However, by utilizing tech, Chevron can more than double the amount of oil that is finally recovered.

Don't Miss: LOT to Boeing: Settle Before the End of the Year or Else.