Home Depot Unit Sets IPO and 2 Dow Movers for Monday
The Home Depot (NYSE:HD): Current price $69.76
The former Home Depot division HD Supply, taken private for $8.5 billion in 2007, has chosen Bank of America Merrill Lynch (NYSE:BAC), Barclays (NYSE:BCS), Credit Suisse Group (NYSE:CS), and JPMorgan Chase & Co. (NYSE:JPM) to conduct a proposed IPO, say sources to Reuters.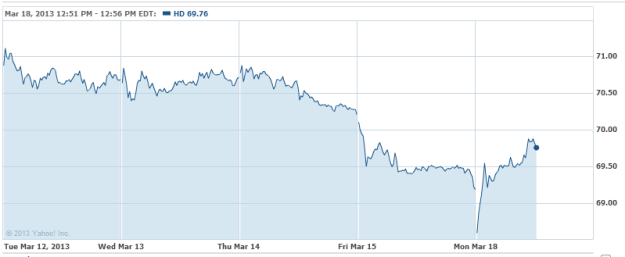 AT&T (NYSE:T): Current price $36.25
Thuraya Telecommunications has formed a strategic partnership with AT&T that will provide outbound GSM roaming for voice and data services to Thuraya users throughout the United States. The roaming service, which became available on March 15, permits Thuraya subscribers to roam seamlessly with their Thuraya XT-Dual handsets on the AT&T network. Domestic Thuraya customers, including those in Puerto Rico and the US Virgin Islands can now make and receive calls, and also send and receive text messages.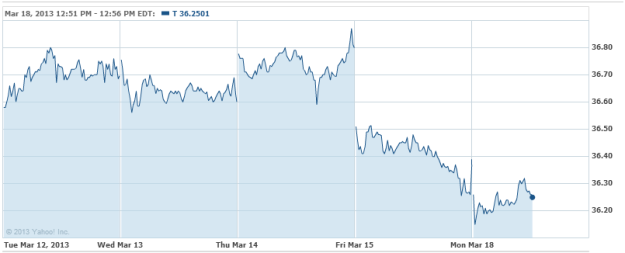 Wal-Mart Stores (NYSE:WMT): Current price $72.32
The giant retailer denied recent rumors that it would cease its operations in China, and added that it would launch three new stores there by the end of May, according to Xinhua.

Don't Miss: Here's Why Amazon's Third-Party Sellers Are Up In Arms.