Home Prices Are Still Marching Towards Old Bubble Peak
Home prices in the United States are below their glory days of the housing bubble, but they continue to climb higher at a rapid pace.
According to the latest Federal Housing finance Agency report, prices increased 0.7 percent on a seasonally adjusted basis in April, compared to the previous month. The agency also revised March's 1.3 percent gain higher to 1.5 percent. The House Price Index has now logged 15 consecutive monthly price increases.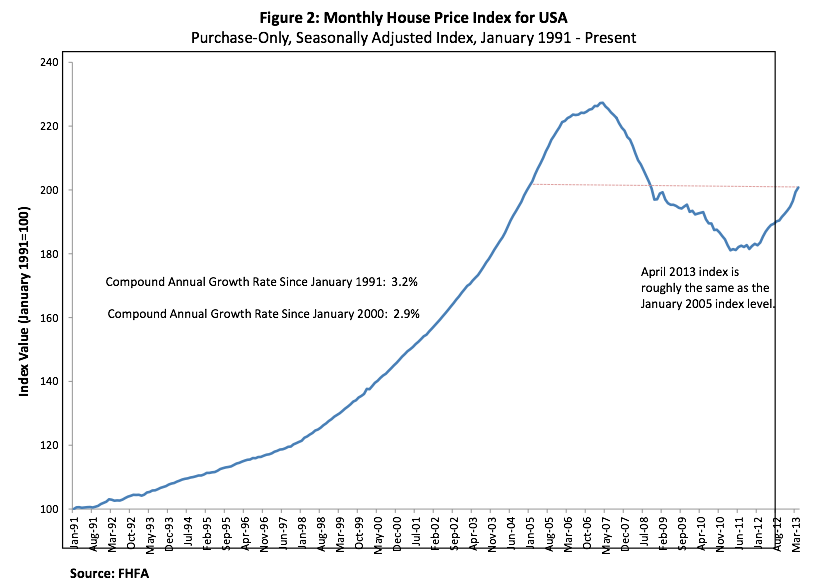 For the 12 months ending in April, domestic home prices jumped 7.4 percent. The FHFA index is back to January 2005 levels, but still remains 11.7 percent below its April 2007 bubble peak.
The advance was led by a 17.1 percent surge in the Pacific region year-over-year, which includes Hawaii, Alaska, Washington, Oregon, and California. Meanwhile, the Mountain region jumped 14.8 percent. The Middle Atlantic region, which is made up of New York, New Jersey, and Pennsylvania, was the weakest region with a yearly gain of 2.9 percent.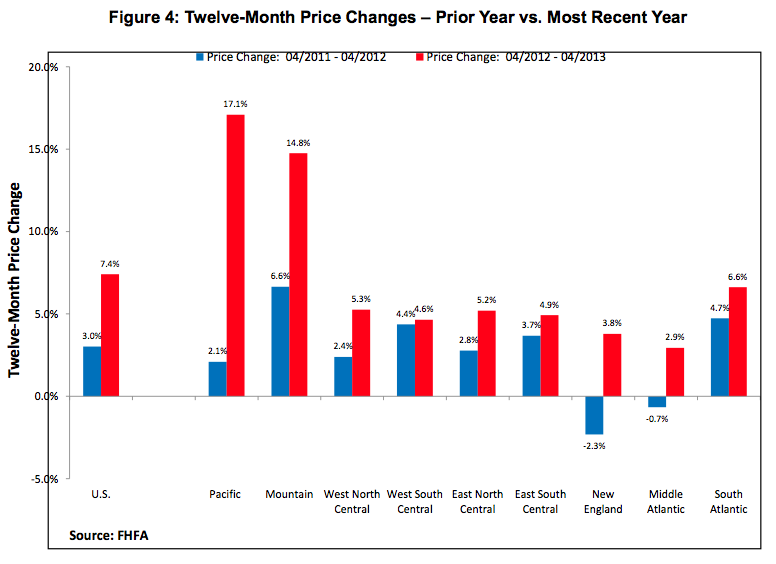 On a monthly basis, West South Central, New England, and South Atlantic regions were all tied for the weakest with a decline of 0.2 percent. The Mountain region was the strongest with a gain of 2.2 percent.
The FHFA index is based on single-family houses with mortgages that have been sold to or guaranteed by Fannie Mae or Freddie Mac. The index does not provide specific prices for homes, but the index has not posted a decline in national home prices on a monthly basis since January 2011.
Don't Miss: Have Central Banks Finally Reached Their Limits?
Follow Eric on Twitter (@Mr_Eric_WSCS)