Home Sales Surge But Supply Constraints Loom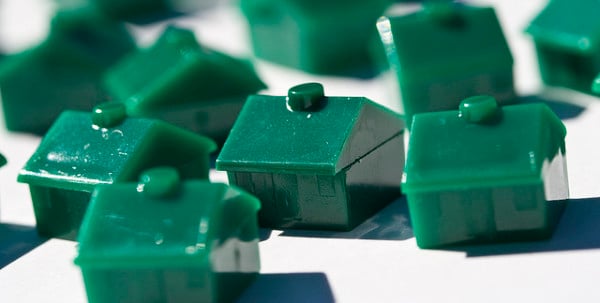 Total existing home sales — completed transactions that include single-family homes, townhomes, condominiums, and co-ops — increased 4.2 percent on the month in May to a seasonally-adjusted annual rate of 5.18 million. May's SAAR is 12.9 percent above the year-ago period, and is the highest level since November 2009.
"The housing numbers are overwhelmingly positive," commented Lawrence Yun, chief economist at the National Association of Realtors, which publishes the report. Yun's comment echoes sentiment expressed by many economists, including Federal Reserve Chairman Ben Bernanke. Bernanke cited the housing market as an economic tailwind in a highly-watched press conference on Wednesday, and indicated that rising home prices will continue to help improve consumer sentiment.
That said, the healing of the housing market does have some obstacles to overcome. For months economists have cautioned that there is a supply constraint in the market, which is not only assisting home prices but could put the brakes on sales growth.
"The number of available homes is unlikely to grow, despite a nice gain in May, unless new home construction ramps up quickly by an additional 50 percent," Yun commented. "The home price growth is too fast, and only additional supply from new homebuilding can moderate future price growth."
Total housing inventory in May increased 3.3 percent on the month to 2.22 million units. This is a 5.1-month supply at the current sales pace, down slightly from April. Listed inventory is down 10.1 percent on the year. The median home price for existing homes climbed 15.4 percent to $208,000. May marked the sixth straight month of double-digit price increases.
The NAR report points out that distressed homes — foreclosures and short sales — still accounted for 18 percent of sales in May. This is unchanged from April, but is even with the lowest rate of distressed sales since October 2008, when distressed sales tracking began. The overall reduction in distressed home sales has also played a role in median price increases.
Don't Miss: 10 States Where People Love to Go to Work.