Home Sales Tumble as Prices Keep Posting Double-Digit Gains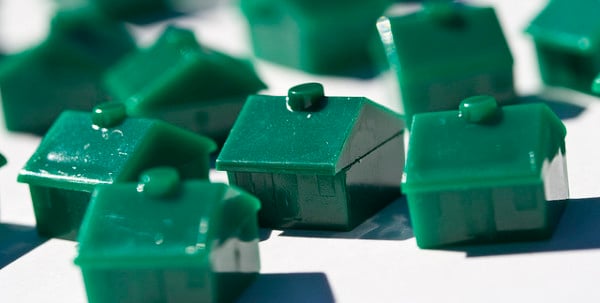 Surrounded by lower inventory and higher prices, existing-home sales declined last month as affordability issues continue to hinder demand. The National Association of Realtors announced Tuesday that total existing-home sales, which are completed transactions of single-family homes, town homes, condos, and co-ops fell 3.2 percent to a seasonally adjusted annual rate of 5.12 million units in October, compared to 5.29 million units in September.
The results were slightly worse-than-expected. Economists estimated an annual pace of about 5.13 million units. Sales have now missed expectations for four consecutive months. However, existing-home sales are up 6 percent from the 4.83 million-unit level seen a year earlier. In fact, total sales have now been above year-ago levels for 28 consecutive months.
"The erosion in buying power is dampening home sales," explained Lawrence Yun, the NAR's chief economist. "Moreover, low inventory is holding back sales while at the same time pushing up home prices in most of the country. More new home construction is needed to help relieve the inventory pressure and moderate price gains."
In October, the national average commitment rate for a 30-year, conventional, fixed-rate mortgage fell to 4.19 percent from 4.46 in September, according to Freddie Mac. Despite the decline, the rate was only 3.38 percent in October 2012. Furthermore, the latest report from the Mortgage Bankers Association shows the 30-year fixed-rate mortgage rate is back at 4.46 percent.
"Although mortgage interest rates are still historically affordable, some financially qualified buyers are being denied a loan," said NAR President Steve Brown. "The risk-averse nature of lending also is impacting small builders who are unable to get construction loans, even when they see strong local demand. We simply have to reverse the pendulum swing back toward the middle to give more creditworthy borrowers access to safe and sound financing."
Single-family home sales last month also declined 4.1 percent to a seasonally adjusted annual rate of 4.49 million units, compared to 4.68 million units in September. On a regional basis, existing-home sales in the Northeast decreased 2.9 percent, while the Midwest and South fell 1.6 percent and 1.9 percent, respectively. The West, which was the only major region to post a gain in September, saw sales plunge 7.1 percent in October.
Low inventory levels continue to support home prices. The national median existing-home price for all housing types was $199,500 in October, up 12.8 percent from a year earlier. This is the 20th consecutive month of year-over-year price gains. The last time this occurred was from January 2005 to May 2006, during the housing bubble. October also represented the 11th month consecutive month of double-digit year-over-year increases.
Total housing inventory at the end of October declined 1.8 percent to 2.13 million existing homes available for sale, representing a 5-month supply. Compared to last year, unsold inventory is up only 0.9 percent when there was a 5.2-month supply.
Don't Miss: Will Americans Feast on Inflation This Thanksgiving?
Follow Eric on Twitter @Mr_Eric_WSCS