Homeowners Show Class-Actions Are Harder Post-Walmart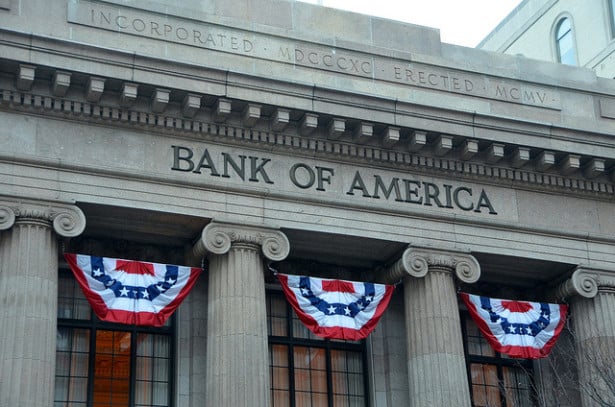 More than five years have passed since the housing market bubble burst — causing a credit crisis and leaving financial institutions stuck with securities that had lost much of their value — and the federal government is still attempting to assign responsibility for the problems that drove the mortgage boom and the subsequent collapse of the housing market.
Thanks to its 2008 acquisition of Countrywide Financial and Merrill Lynch, Bank of America (NYSE:BAC) has been drawn into federal court for years regarding its mortgage business. To settle claims of a wide range of financial misconduct perpetrated by Countrywide Financial alone, Bank of America has spent more than $45 billion when the purchase cost of the lender was just $2.5 billion.
While Chief Executive Officer Brian Moynihan has made it his expressed goal to clean up the institution's legal docket, the company is still facing two lawsuits. The federal government has alleged that Countrywide sold Fannie Mae and Freddie Mac billions of dollars of toxic mortgage loans and the bank has been accused of delaying applications to the Home Affordable Modification Program, or HAMP, to increase fees, and to send customers into foreclosure.
Both cases are making legal and financial history in different ways. Last week, because U.S. District Judge Jed Rakoff of New York's Southern District denied the bank's request to dismiss government allegations regarding Countrywide's mortgage loan sales, the lawsuit was cleared to go to trial as scheduled on September 2, making it one of the only cases linked to crisis-era financial misconduct to reach the trial stage.
As for the three-year-old lawsuit accusing Bank of America of breaking a promise to aid distressed homeowners in modifying their mortgage loans, U.S. District Judge Rya Zobel of Boston ruled the case cannot proceed as a class action, a decision that shows just how far-reaching the effects of the 2011 U.S. Supreme Court ruling involving Wal-Mart (NYSE:WMT) have been.
Typically, class actions can lead to larger recoveries, increase the efficiency of the legal process, and lower the cost of litigation. In the 2011 lawsuit — Dukes v Walmart — the plaintiffs, 1.5 million women who felt they had been passed over for raises and promotions because of their gender, sued under a rule meant to give an entire class "injunctive relief," a court order that requires the defendant to stop the objectionable behavior.
However, the nine judges of the Supreme Court agreed that even though the rule was designed to eliminate discriminatory policies, it was the wrong rule to determine more than a million different claims. As many policy experts noted after the ruling, the case would not likely kill class actions, but trim class sizes. The decision created a standard that class commonality is based on more than just the fact that all presumptive members have the same complaint.
On Wednesday, Zobel did express sympathy for borrowers facing a "Kafkaesque bureaucracy" in a ruling acquired by Reuters, but the judge said that the claims brought by forty-three individuals and couples from 26 states were far too different to allow for a single lawsuit.
She wrote that the while "Kafkaesque bureaucracy" decided which documents were required of which borrowers, class certification was still improper because homeowners were asked a "nearly endless series of individual questions," not similar questions. The plaintiffs had sought to certify 26 classes, meaning one per state, reported the publication.
Zobel's decision will be a roadblock for the homeowners accusing Bank of America of failing to comply with HAMP, a federal program that was launched in 2009 to give incentives to mortgage servicers to modify loans so that people could keep their homes.
"It's a sad outcome for many thousands of homeowners trying to obtain loan modifications," Gary Klein of Klein Kavanagh Costello, the law firm representing the plaintiffs, told Reuters. "Very, very few of them will be able to pursue these issues on their own. Their one hope for justice was through the class mechanism."
Still, Danielle Kelley, a Florida lawyer representing mortgage borrowers ,said other judges might be receptive to claims by individual borrowers. "Borrowers have been told they would get a modification if they did certain things, mailed and faxed documents, made trial payments," she told the publication. "So there are damages that the banks will have to answer for."
HAMP was the Obama administration answer to the United States housing crisis. However, slightly more than 1.2 million borrowers had received permanent loan modifications as of June, according to the Department of the Treasury, and that figure is well below the original target of 3 million to 4 million.
In 2012, Bank of America was one of five companies to reach a $25 billion settlement with regulators to address foreclosure abuses, but already, the bank has been accused of violating that agreement by the attorneys general of New York and Florida.
Follow Meghan on Twitter @MFoley_WSCS
Investing Insights: Should Costco Be in Your Portfolio?