Honda Aims at Toyota's Hybrid Empire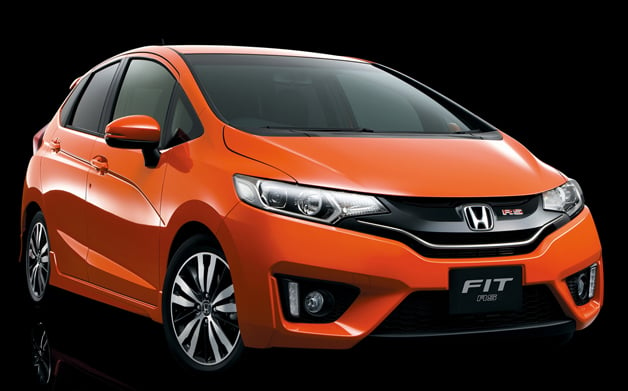 The  Toyota (NYSE:TM) name is, in many instances, synonymous with hybrids, and rightly so, as the company has established itself as a worldwide leader in the segment of part electric, part gasoline vehicles. From its best selling Prius line to the Highlander SUV (not to mention the various forms hybrid cars under its Lexus brand), Toyota has had the hybrid market locked down.
However, Toyota's dominance is becoming increasingly difficult to maintain, as companies like Ford (NYSE:F) have launched several lines of hybrid-powered vehicles in response to capitalize on the more fuel-efficient market that has seen tremendous growth over the last few years. Ford has initiated a broadside attack with vehicles spanning from the practical C-Max wagon/crossover, to the midsize Fusion sedan, But Honda (NYSE:HMC), though, is aiming directly for the heart of Toyota's hybrid empire, the ambiguous Prius line — specifically, the Prius C.
Honda's new Fit Hybrid model, a redesigned edition of the popular hatchback that shares a powertrain with the Insight (which is more comparable to the Prius liftback), is meant to go toe-to-toe with the Prius C, a smaller, hatchback version of the full-size model.
Further, in its home market of Japan, the Fit hybrid has already struck a chord. "Honda says the Fit hybrid gives better mileage and costs less than the Toyota Aqua, a smaller take on the Prius that's known as the Prius c in the U.S. In the first four weeks, sales and advance orders reached 62,000 units — four times Honda's forecast, with about 70 percent of them hybrids," Bloomberg reports.
"The Fit hybrid may be an Aqua-killer," noted Yoshiaki Kawano, an analyst at IHS Automotive in Tokyo. "It's possible Honda will come very close or even overtake Aqua in sales." That's still an arm's length from the Aqua's 182,135 Aquas in the first eight months of this year, more than double shipments of the Fit. Moreover, Honda sold 231,440 hybrids worldwide last year, compared with Toyota's 1.2 million.
Clive Wiggins, a Tokyo-based analyst with Macquarie Group, told Bloomberg that Honda lost out because it stuck to a simpler, smaller system to drive its cars that used a combination of electric and gasoline power at all times. Toyota developed hybrid technology that let cars alternate between battery power and a gasoline-burning engine, which increased fuel efficiency. "[The redesigned Fit is] a long-awaited release, and the first global model targeting emerging countries as well," Kota Yuzawa, an auto analyst at Goldman Sachs in Tokyo pointed out. "It's a very important model for Honda's stock price."
Don't Miss: Is the Ford Raptor Making GM's Pickup Problems Worse?