HopFed to Purchase Sumner and 3 Stocks Performing at 52-Week Highs
Gilat Satellite Networks (NASDAQ:GILT):   Closing price $5.88
Gilat Satellite's wholly owned subsidiary, Spacenet, has won a 5-year base contract with a top delivery service organization through which to upgrade and supply network connectivity to over 5,700 locations. The contract is valued in excess of $20 million, and contain an option to extend the 5-year base period of performance for three additional periods of 3-years for a combined potential contract period of 14 years. The agreement is part of a major initiative to lower overall operating costs at the delivery service organization, while enhancing the user's experience at each location. Also, the contract includes serving over 1,900 sites with broadband connectivity and more than 3,800 sites with satellite-based VSAT tech. Shares closed up 8.49 percent in the day at $5.88, an have been traded in a 52-week range of $2.31 to $5.89.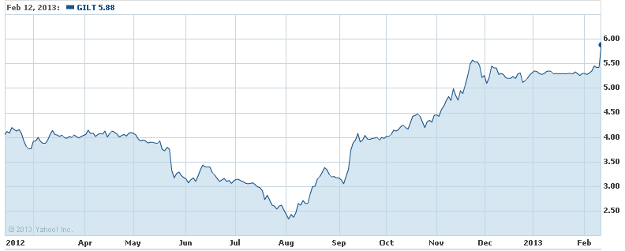 Google (NASDAQ:GOOG):  Closing price $780.70
General Electric Company (NYSE:GE) and Google will integrate Google Maps data into GE's Smallworld electrical, telecommunications and gas applications, under their new accord. The former's rich mapping content will comprise an integral part of GE's solutions, reinforcing the existing geospatial capabilities of GE's Smallworld products by supplying out-of-the-box base mapping along with visualization and analytics capabilities. Shares closed down 0.22 percent on the day at $780.70, and have been traded in a 52-week range of $556.52 to $786.67.

Avis Budget Group (NYSE:CAR):  Closing price $23.24
Avis Budget Group and Zipcar (NASDAQ:ZIP) report that the waiting period under the United States Hart-Scott-Rodino Antitrust Improvements Act of 1976 expired on February 11th, in conjunction with Avis Budget's previously announced agreement to purchase Zipcar. The closing of the transaction remains subject to approval by Zipcar shareholders, a review by United Kingdom competition authorities, and should be completed in March or April. Shares closed up 1.75 percent on the day at $23.24, having been traded in a 52-week range of $11.93 to $23.06.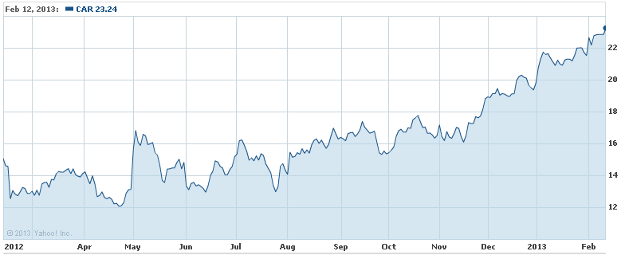 HopFed Bancorp (NASDAQ:HFBC):  Closing price $9.89
HopFed Bancorp will acquire Sumner Bank & Trust in a cash transaction of around $14.3 million in cash, or $10.04 per share, to buy all of the common stock and common stock equivalents of Sumner, which includes common stock that would be issued upon the conversion of Sumner's convertible preferred stock upon a change of control. The companies expect that the transaction will close in the third quarter. Shares closed up 1.85 percent on the day at $9.89, having been traded in a 52-week range of $6.81 to $9.72.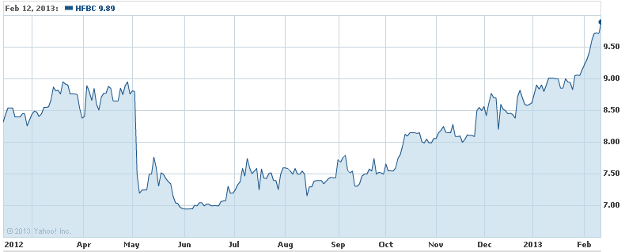 Investing Insights: Is Radian Group Likely to Outperform?