Hostess Flosses Out the Problems, Prepares for Sweet Comeback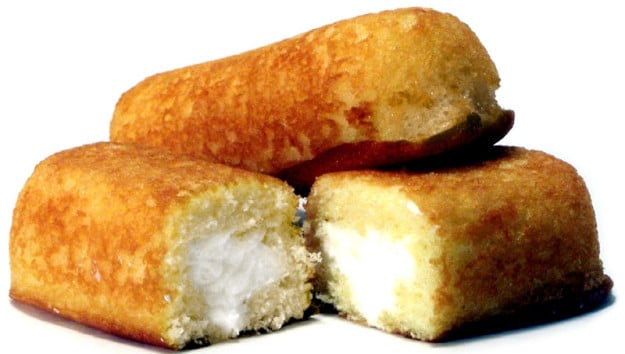 This year's National Twinkie Day, June 26, had more meaning than in years past. The day both celebrated Hostess Brand LLC's iconic buttery snack cake and marked the day the company announced the return of its entire line after multiple bankruptcy blunders.
Thanks to Apollo Global Management LLC (NASDAQ:APO) and C. Dean Metropoulos & Co., Hostess was able to promise the revival of its product line by July 15 after the two offered the baking company a combined $410 million for its snack-cake enterprise, marking the only bid submitted during Hostess's bankruptcy process in March.
As butter lovers everywhere are poised to jump on the 50 million Twinkies expected to make their way back onto shelves next week, the big names behind the operation are preparing themselves to launch a new business plan, one that avoids previous problems that led to two high-profile bankruptcies.
All eyes are now on new owner and CEO C. Dean Metropoulos, who is ready to turn the highly adored brand around and let it reclaim its initial success. Luckily for 63-year-old Metropoulos, the company isn't saddled by $1.3 billion in debt, and it is also free of union contracts. The Wall Street Journal reports Metropoulos will implement new business strategies that include a non-unionized workforce, employment of third-party drivers, and the dissolution of approximately 600 Hostess-operated outlet stores as he turns his focus away from past debt and onto innovation and efficiency.
The first thing on the agenda is to ensure consumers know about the reintroduction of one of their favorites. Twinkie's two bankruptcies have largely stolen the show, but customers need to know that their favorite sweet treats are back and hopefully for good.
But while many are excited to welcome Hostess's new management, others are likely to show more reluctance — especially the company's employees. The baking giant used to employee 6,000 drivers, all with union wages and pension benefits; now, returning drivers will have to contend with significant pay cuts and the introduction of third-party drivers.
The old Hostess employed 19,000 workers, while the new company plans to only have 1,800. In addition, the previous distribution system's delivery routes reached 50,000 of the country's 150,000 convenience stores. Metropoulos expects to reach a total of 110,000 stores by the year's end.
As Hostess moves forward, free of debt and union restrictions, the baking company will be able to progress with product innovation and development — something it didn't have access to when it was carrying its own weight in debt. It will experiment with different flavors and textures, and oust old products that fail to sell well, such as jelly doughnuts and Strawberry Cupcakes.
And how will Hostess alert its loyal followers about its second comeback and unique product changes? A new multimillion-dollar marketing campaign, "The Sweetest Comeback in the History of Ever" will be sure to do the trick. Metropoulos expects to achieve sales of $1 billion, and he wants to post profitable quarters within Hostess's first year of operation.
Don't Miss: New Pepsi Promise: Cut Cancer Chemical from Cola.