Housing Market's Strength Is Confirmed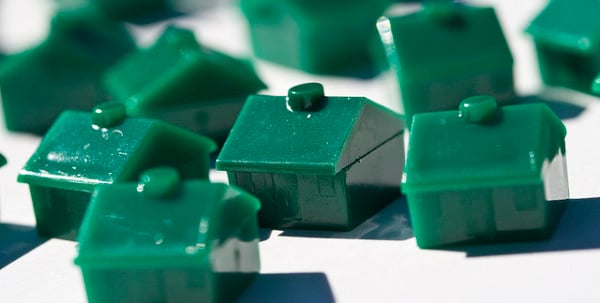 Short supply, record-low mortgage rates, and an improving job market combined to boost housing demand and spark a resurgence in home prices in April. Home prices increased more than expected in the twelve months through April, posting the highest annual gain in more than seven years and showing further strength in the United States housing market.
The latest reading from the Standard & Poor's/Case-Shiller Home Price Index showed a 12.1 percent increase from April 2012, the biggest year-over-year gain since March 2006. April's gain built on the 10.9 percent increase reported the previous month, evidence of the growing strength in that sector of the economy. Economists surveyed by Bloomberg had only expected a 10.6 percent advance.
"Last week's comments from the Fed and the resulting sharp increase in Treasury yields sparked fears that rising mortgage rates will damage the housing rebound," commented David M. Blitzer, Chairman of the Index Committee at S&P Dow Jones Indices, in the press release."Home buyers have survived rising mortgage rates in the past, often by shifting from fixed rate to adjustable rate loans," he added. "In the housing boom, bust and recovery, banks' credit quality standards were more important than the level of mortgage rates. The most recent Fed Senior Loan Officer Opinion Survey shows that some banks are easing credit restrictions. Given this, the recovery should continue."
Blitzer also noted that housing recovery is "definitely" broad-based. The 10-City and 20-City Composites showed the largest year-over-year gains in seven years, rising 11.6 percent and 12.1 percent, respectively. In Atlanta, Las Vegas, Phoenix,and San Francisco home prices climbed more than 20 percent since last April.
Not only were gains significant on a year-over year basis, but on a month-over-month basis as well. The two Composites posted their highest monthly gains in the history of the home price indices, while thirteen cities posted monthly increases of more than two percentage points, with San Francisco leading all other cities with a 4.9 percent gain. However, the year-over-year gauge does provide a better indication of price trends, the industry group has said.
Recent economic data on home sales and inventories confirm the housing recovery's strength, even though the economy has shown signs of slowing. Beginning construction of new homes rose last month as permits to build single-family homes hit their highest level since May 2008, the Department of Commerce reported last week. In addition, sales of previously owned U.S. homes increased 4.2 percent in May to an annualized rate of 5.18 million, the highest level since November 2009, according to figures released by the National Association of Realtors.
The traction in the residential real estate recover is supporting homebuilders' positive outlooks. The National Association of Home Builders/Wells Fargo index of builder sentiment rose eight points to a reading of 52, the greatest increase since September 2002. Readings above 50 indicate that more respondents said conditions were good.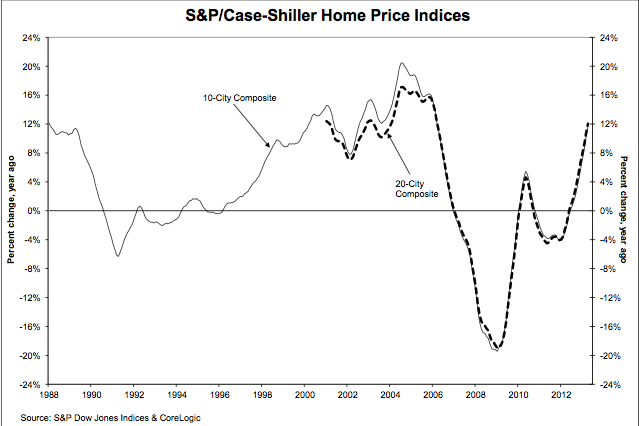 Follow Meghan on Twitter @MFoley_WSCS
Don't Miss: Home Prices Are Still Marching Towards Old Bubble Peak.