How Broke Is the United States?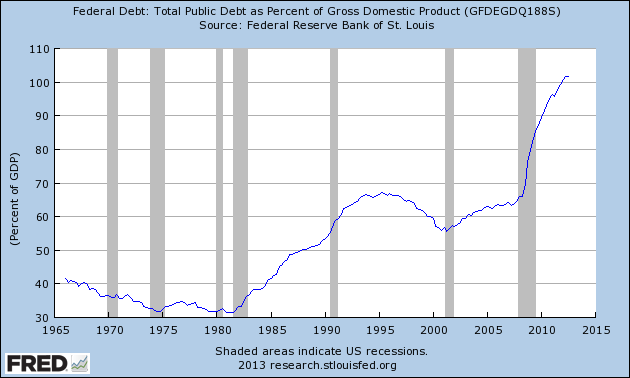 The data is pretty damning. Government figures show that while U.S. gross domestic product currently sits at nearly $15 trillion, national debt has nearly tripled since 2001 and currently sits at $16.8 trillion. Massive ongoing asset purchases by the Federal Reserve have left the central bank holding 16 percent of total outstanding Treasuries.
China is the biggest foreign holder of American debt at 11 percent. Japan takes the number-two spot with 10 percent. All said, according to Capital Economics Chief U.S. Economist Paul Ashworth, net external liabilities for the U.S. are about 30 percent of GDP. This is a lot of money to owe foreign governments, but still a relatively small amount in the grand scheme.
"At first glance it does appear that America is caught in some sort of debt super cycle," wrote Ashworth in a research note seen by Bloomberg…
Many observers consider America's ballooning debt crises the largest problem facing the country right now. Political dysfunction and fundamental disagreement about the right strategy to pursue in order to reduce the deficit and/or grow the economy — some would argue that you can't do both at the same time — has characterized the post-recession era.
As a result, forward progress has all but come to a screeching halt. The parties are split on whether or not America can reasonably assume any more debt in order to grow the economy, or if it has to cut the deficit immediately at the expense of growth.
That said, according to Bloomberg, Ashworth underscores that the U.S. "isn't broke, and the dollar isn't in danger of collapse." Even if the situation looks grim, the U.S. is not in nearly as much debt as some other major economies around the world. Japan has a public debt load equal to as much as 219 percent of its 2012 GDP, and Greece sits at 161 percent.
Ashworth calculates that the U.S. economy's overall net worth is about 550 percent of 2011 GDP of $14.58 trillion.
One distinction to keep in mind is the different between public debt as a percent of GDP and government debt as a percent of GDP. For the U.S., these numbers were 73.6 percent and 107.18 percent, according to 2012 estimates.
Here's how the market traded Tuesday: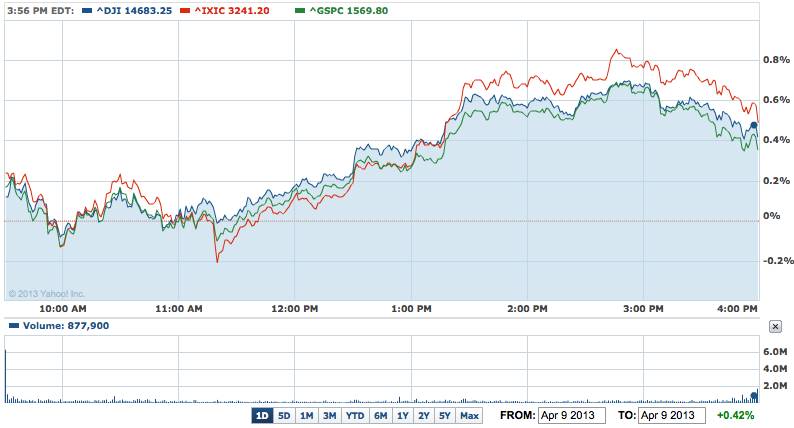 Don't Miss: Is This Obama Budget Proposal Dead On Arrival?