How Goldman Nailed This Dollar General Deal and 4 Other Hot Stocks
At its fourth meeting today, a government appointed panel charged with investigating Walmart's (NYSE:WMT) lobbying activities for gaining entry into India's retail market, decided to seek further information from Walmart representatives. The panel, originally scheduled to deliver its report by April 30, is now likely to complete it by end-June. The meeting was attended by Walmart, officials from the Corporate Affairs Ministry and the Department of Industrial Policy and Promotion.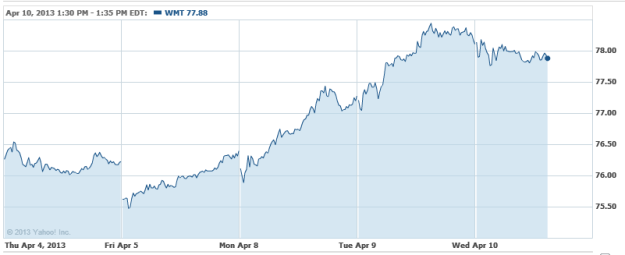 A Reuters report totals up Goldman Sachs's (NYSE:GS) income stream from its initial investment of $605 million in Dollar General (NYSE:DG) in 2007 — a rather nice flow of $1.2 billion that includes stock sales, management fees, investment banking and underwriting fees, interest earnings and repurchase commissions in respect of a loan to Dollar General, and derivatives trades. Goldman invested its own money alongside that of clients and employees. No wonder then that the investment bank is resisting moves by government to restrict banks from playing with their money, such as in the Volcker Rule.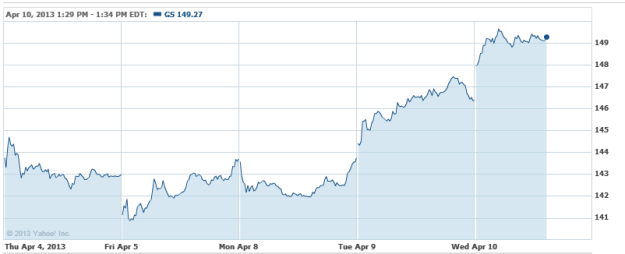 Rio Tinto (NYSE:RIO), in a push to cut costs and focus its investment only on the most profitable assets, may review the budget and completion schedule for three expansion projects of which two are located in the United States and one in Iceland. A $600 million molydenum facility under construction in Utah and a $500 million nickel and copper mine in Michigan, are under review. In the Iceland smelter expansion capacity was to be boosted from 190,000 tons of aluminium a year to 230,000 metric tons. Originally scheduled to be complete by the third quarter of 2014, this expansion too is under review.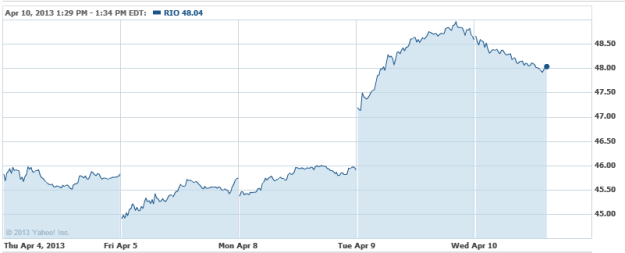 BHP Billiton (NYSE:BHP) is also targeting cost cuts as growth at major customer, China, looks set to fall to 6 percent compared to 7.9 percent last year. The firm thinks most of its business risk may emanate from that country: "The biggest risk is clearly from our perspective what happens in China, and around the developing worlds, but predominantly China," said Graham Kerr, CFO. "At what rate of growth does that continue to happen, and at what trajectory does that happen." But risk is best diversified away, and BHP may do exactly that by moving into potash, after its investments in iron ore, metallurgical coal, copper and its oil and gas business. This may result in the huge Jansen potash project in Saskatchewan, Canada, finally seeing the day, i.e. "if it goes through our investment process," says Kerr.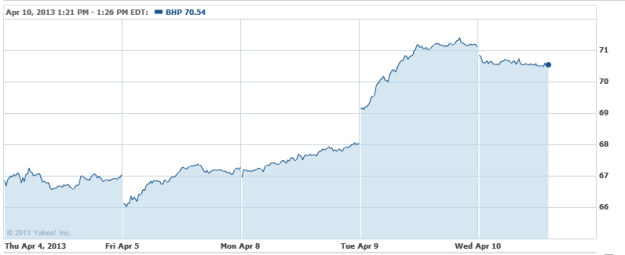 Don't Miss: The Good Times Continue to Roll for Real Estate.