How Many Americans Actually Understand Obamacare?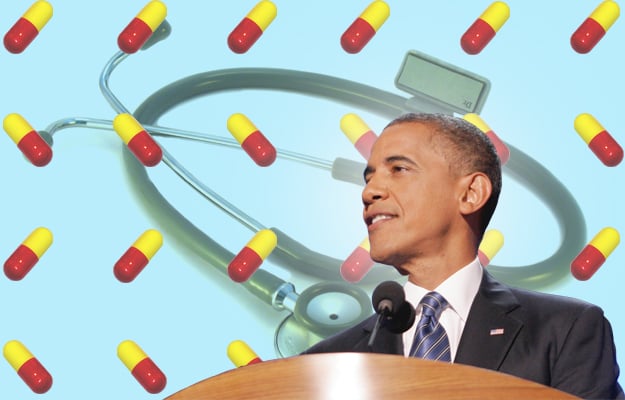 Gallup released a new poll recently that examined American's understanding of President Barack Obama's healthcare law and all that it entails. Unfortunately for the president, two demographic groups that are usually supporters of the Democratic party are reportedly not familiar with the Affordable Care Act — lower income earners and citizens below the age of 30.
As a whole, national adults showed a 72 percent familiarity, but those aged eighteen to twenty-nine were the group least familiar with the act, showing a 63 percent familiarity and 37 percent unfamiliarity compared to the 77 percent familiarity that those aged fifty to sixty-four showed. Those Americans making more than $90,000 a year showed a 90 percent familiarity rate with Obamacare, and those making less fall more in at 70 percent.
Although it does seem relevant that the median household income for Americans in 2012 was $51,017, according to the United States Census Bureau report released by the U.S. Department of Commerce. It seems fair to point out the detail that lower income does not necessarily mean low income.
Republicans report much higher numbers of familiarity compared to Democrats, at 88 percent familiar and 31 percent. Democrats showed 23 percent lower numbers, down to 65 percent familiarity. However, being familiar with the new healthcare laws doesn't necessarily mean a firm understanding. When asked exactly how familiar they were with the health care legislation, only 19 percent of those responding to the Gallup poll reported themselves as "very" familiar.
Fifty-three percent said they were "somewhat" familiar, and 18 percent said they were "not too" familiar. In terms of understanding changes since September and October of this year through the end of November, very little has changed, with only a slight increase in familiarity. Finally, the poll reveals that of those who are familiar with Obamacare, a greater percentage disapprove of the law, whereas those who are unfamiliar are slightly more approving — a difference of 59 percent disapproval to 43 percent.
Gallup rightly points out that as fewer Democrats claim familiarity of the Affordable Care Act it makes sense that some of the approval/disapproval results are likely due to partisan differences and that, "These relationships do not necessarily mean acquaintance with the law leads one to become more negative."
Don't Miss: Sebelius: Put Health Care on Your Shopping List.