How Many Americans are Saving More for Retirement?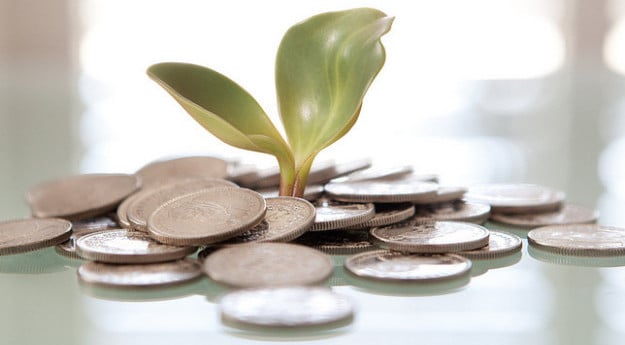 Despite a lower unemployment rate and higher stock prices this year, many workers are not making any progress when it comes to saving money.
Fifty-four percent of Americans are saving about the same amount in 2013 as they did last year, according to a new survey from Bankrate.com. In regards to making contributions to retirement savings accounts, only 18 percent of participants said they are saving more, while 17 percent say they are saving less. On a positive note, only 8 percent did not contribute anything in 2013 or 2012.
The headline unemployment rate has declined from 7.8 percent at the end of 2012 to 7.4 percent in July. However, the improvement has primarily come from people dropping out of the labor force and an increase in part-time jobs.
The U.S. Department of Labor reported earlier this month that the U-6 unemployment rate, which includes everyone in the headline rate plus people who are employed part time but prefer a full-time position or want work but have stopped looking, came in at 14 percent for July. In fact, more than 8 million workers are employed part time for economic reasons.
Education and age are major factors when it comes to savings. Bankrate.com found that 20 percent of people with no college degree are saving less for retirement this year, compared to only 10 percent with a college degree. Employed Americans between the ages of 50 and 64 are the most likely of all age brackets to be saving less this year than last.
"This is troubling considering the availability of catch-up contributions for those 50 and up, as well as the higher 2013 contribution limits for all eligible IRA and 401k contributors," said Greg McBride, Bankrate.com's senior financial analyst.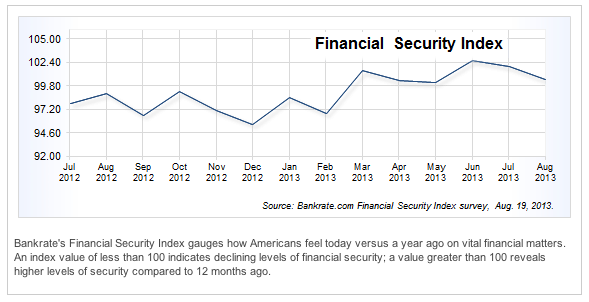 Overall, Bankrate.com's Financial Security Index declined for the second consecutive month in August. The index measures how Americans feel about job security, net worth, debt, savings, and their general financial standings. Four of the five components are in better condition than last year, but savings "remains the weak link," according to the report. Amid the sluggish job market and higher living expenses, consumer sentiment on savings has been negative since polling began in December 2010.
Don't Miss: 5 Simple Steps to Repair Your Retirement Nest Egg
Follow Eric on Twitter @Mr_Eric_WSCS