How Much Do the Sharks on 'Shark Tank' Get Paid?
The Sharks on Shark Tank are famous for their tough negotiating skills, and that extends to their salaries as well. Mark Cuban, Barbara Corcoran, Lori Greiner, Robert Herjavec, Daymond John, and Kevin O'Leary don't just make money from investing in the products entrepreneurs pitch on the show. They also pull down big salaries for their work on one of the most popular and long-running reality shows on television.
The Sharks earn $50,000 per episode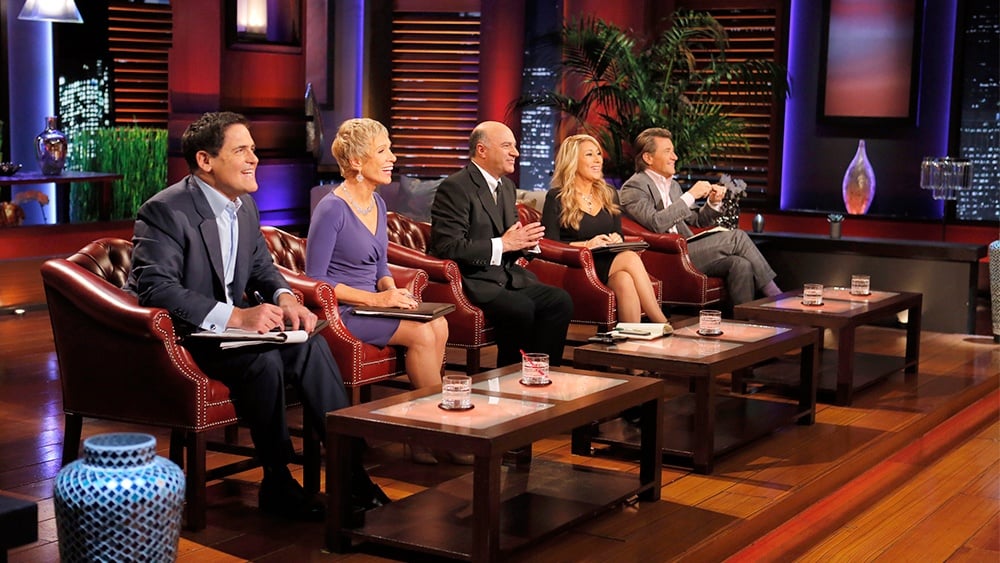 The Sharks actual salaries haven't been made public. But back in 2016, Variety estimated they were all earning at least $50,000 per episode. Based on a 24-episode season, that means that each of the six Sharks is pulling down $1.2 million a year at a minimum. And it's possible they're earning more.
Their salaries weren't always that high, though. The 2014 Sony hack revealed emails between Cuban, his lawyer Robert Hart, and Steve Mosko, the president of Sony Picture Television. In the messages, which were published by Business Insider, Hart explains that Cuban would earn between $30,000 and $32,488 per episode for seasons 5-7 of the show.
Cuban wasn't happy with those numbers, nor with the other terms of the deal.
"[S]eriously?," Cuban responsed. "[T]his is beyond an insult and it shows no one cares about the investments I have made or the entrepreneurs … I will negotiate like any other deal I would do."
Apparently, he did just that.
The Sharks' net worth
Between their business ventures and TV salaries, the Sharks are a wealthy bunch.
Cuban is by far the richest of the Sharks. The founder of Broadcast.com and owner of the Dallas Mavericks is worth $3.9 billion, according to Forbes. That puts him at No. 606 on the magazine's 2018 billionaire's list.
The other Sharks are worth between $80 million and $400 million, according to Celebrity Net Worth.
Kevin O'Leary is worth $400 million.
Daymond John is worth $300 million.
Robert Herjavec is worth $200 million.
Lori Greiner is worth $100 million.
Barbara Corcoran is worth $80 million.
They're not highest paid reality stars out there
While the Sharks appeared to have succeeded in getting a hefty salary bump, they are far from the best-paid reality TV stars in the business. Well-known hosts like Ellen DeGeneres, Judy Sheindlin, Katy Perry, Stephen Colbert, and Pat Sajak were all earning more than $10 million per season for their shows in 2017, according to Variety.
And what about Cuban's nemesis Donald Trump? Well, Trump has Cuban beat when it comes to TV salaries. Estimates of the president's salary for The Apprentice range from $50,000 to $1 million per episode. Even on the low end, he was earning the same as Cuban does today, and that was more than 10 years ago.
What to expect from season 10
As the 10th season of Shark Tank hits the airwaves, fans have plenty to look forward to. The season premiere will mark the Emmy-winning show's 200th episode. Guest Sharks this season will include Charles Barkley, Matt Higgins, and Jamie Siminoff, a former Shark Tank contestant and the creator of the Ring doorbell.
Shark Tank season 10 premieres Sunday, October 7 at 10 p.m. (9 p.m. CT) on ABC.