How Much Does Citigroup Stand to Lose in Egypt Unrest?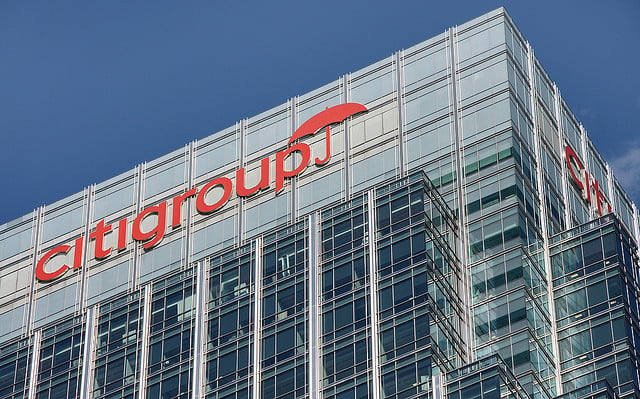 The fighting in the streets of Egypt has intensified, with the death toll in the hundreds from Friday's clashes alone. Foreign businesses have been forced to respond by closing operations across the country at the orders of Egyptian officials. Citigroup (NYSE:C), whose assets in Egypt are reportedly close to $1.6 billion, closed its branches on Thursday on orders from the Central Bank of Egypt and has no plans of reopening, according to Bloomberg.
Friday featured a disturbingly high death toll in Egypt, with at least 173 people killed that day alone, USA Today reports. Figures of casualties from the week of fighting continue mounting, but most reports put the number dead over 800 as of Sunday morning. The Obama administration, which condemned the violence but hasn't pulled funding for Egypt's military, is treading very lightly on the matter.
According to a quarterly filing by Citigroup, the bank's institutional and consumer assets number about $1.65 billion, with a net investment of $250 million, Bloomberg reports. A Citigroup spokesperson told the news outlet Thursday that it employs 650 people in Egypt, with nine branches in operation throughout the troubled country. All Citigroup locations will be shut until further notice. Other major banks are following suit.
HSBC (NYSE:HBC), which employs some 2,300 people at 75 branches in Egypt, has also been forced to close all operations at the direction of Egypt's central bank authorities, according to Zack's. HSBC's exposure is far more significant, with more than $10 billion on the line, according to the report. Profits for both banks have been challenged in recent times following a period of booming business in the country.
A filing by HSBC released earlier in the month showed profits had dropped $20 million dollars, to $117 million, in the first half of 2013, a considerable slump compared to the bank's $137 million in profit it pulled in during the same quarter of 2012. Citigroup's quarterly filing reflected similar struggles in Egypt, though many of the issues were related to the bank's money transfers from dollars to the Egyptian pound.
The exchange rate has troubled Citigroup to a tune of $100 million in all, according to the company filing. The Egyptian pound has dropped in value significantly since the start of 2013, with no signs of recovery ahead. The Egyptian stock exchange was also closed until further notice this week, on orders of the central bank. Meanwhile, U.S. automakers have also been forced to respond.
General Motors (NYSE:GM), which operated a plant in the suburbs of Cairo, also shut down operations on Thursday, according to reports. GM was the first privately owned automaker to open a factory in Egypt, and employs some 1,400 people there at its plant. Reuters reports that GM had decided to reopen its plant and office operations on Sunday, though it would proceed with caution.
According to the report, appliance giant Electrolux (ELUXY.PK) has nearly 7,000 employees in the country, and announced it was not reopening its factories following the closures that it instituted Wednesday of this week. Like GM, HSBC and Citigroup, Electrolux's investments in Egypt have the company on edge, as there is no end to the fighting in sight.
Don't Miss: JPMorgan Hopes Bear Stearns Trouble Is Over.