How Much Money Melania and Donald Trump Really Spent On Their Wedding, Revealed
President Trump is not exactly known for his subtlety. Both his private and public life are flashy examples of just how much a billion-dollar real estate empire can get you. When Donald Trump married Melania Knauss in 2005, no expense was spared. Between the expensive engagement ring, dress, venue, and catering, their nuptials rang in at about $1 million — a sizable budget for a powerful couple looking to make a statement. In fact, it was such a to-do that reporters and paparazzi reportedly tried bribing the bandleader to sneak them in as orchestra members.
An A-list guest list including Bill and Hillary Clinton, Kelly Ripa, Heidi Klum, Simon Cowell, Barbara Walters, and 350 of their closest friends meant the evening had to be the wedding of the year. So how much did the Presidential duo really spend on their wedding? And how does their price tag compare to his first two weddings? Read on as we break down Melania and Donald's wedding budget here.
The engagement ring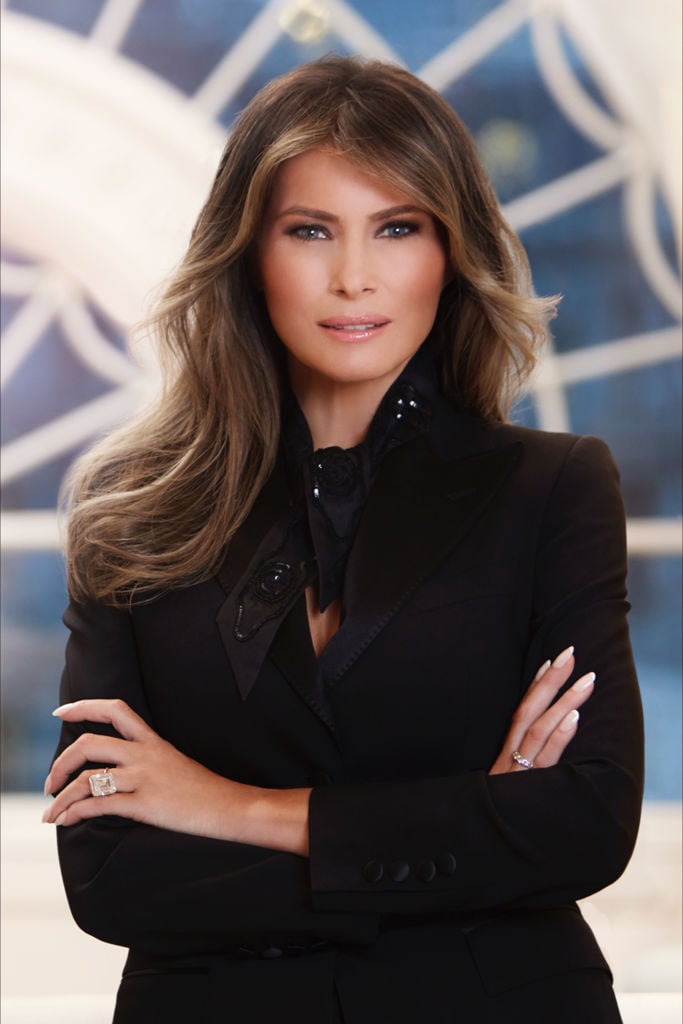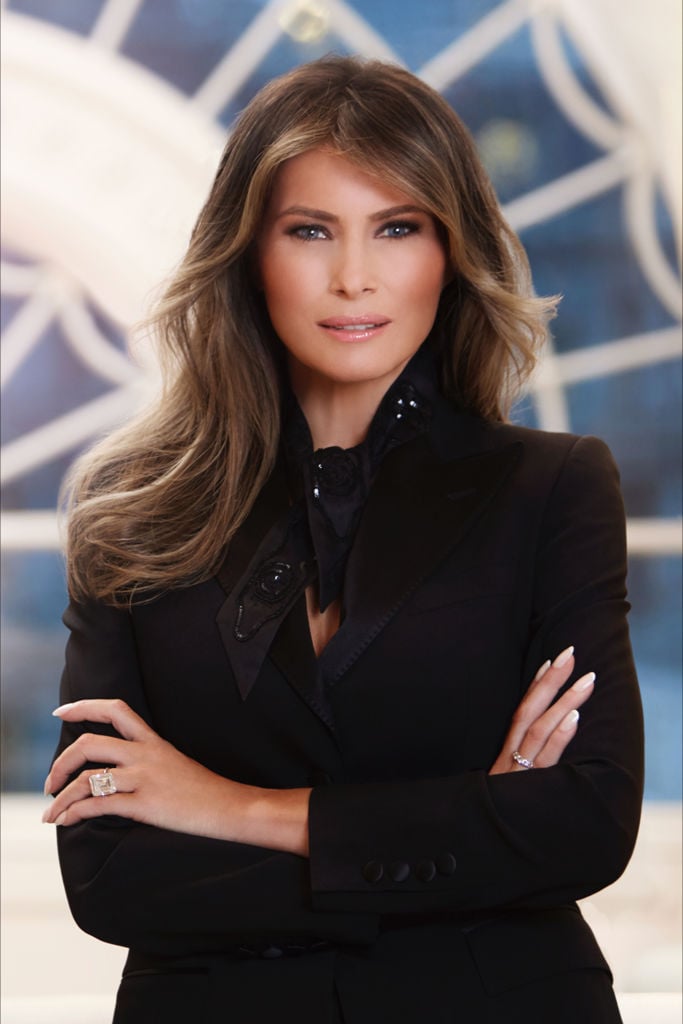 Habitual word vomit and character flaws aside, President Trump knows how to buy an engagement ring. He proposed to the future FLOTUS with a 12-carat, $1.5 million emerald-cut Graff diamond engagement ring in 2004. If that price tag alarms you, we recommend you don't even bother with the 25-carat, $3 million diamond ring she received from her hubby on their 10th wedding anniversary. Melania usually sports this ring over her engagement diamond. This caused a stir when her official White House photo flashed the stunner front and center.
Next: A dress like never before.
The dress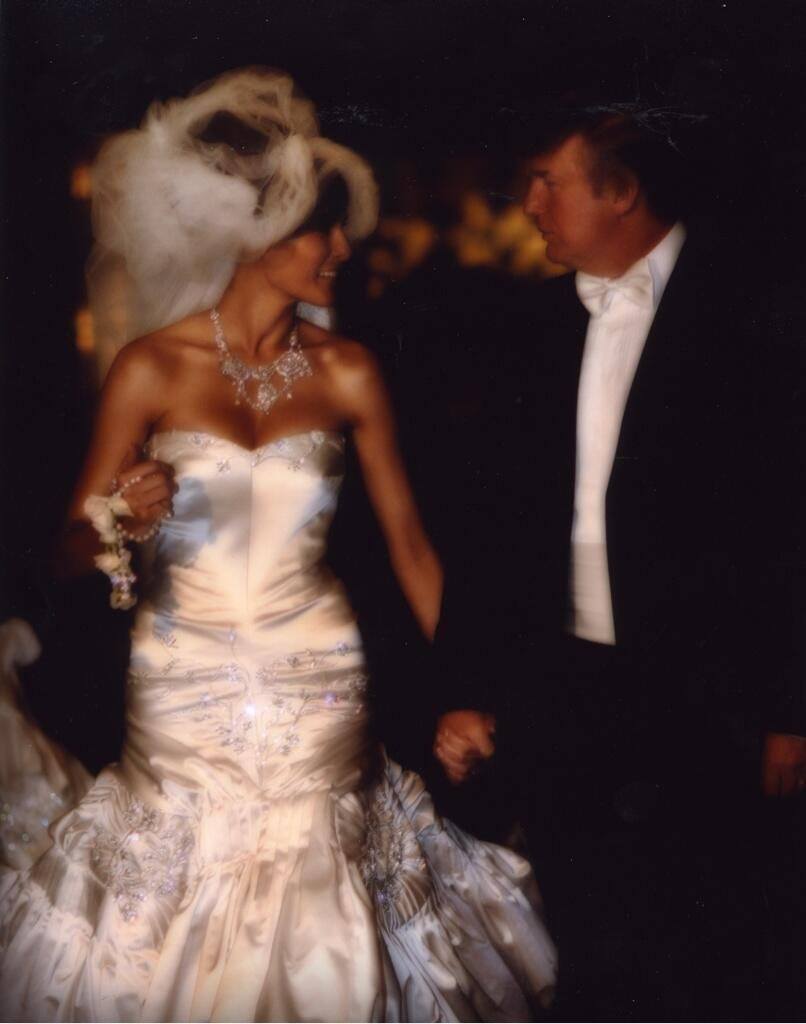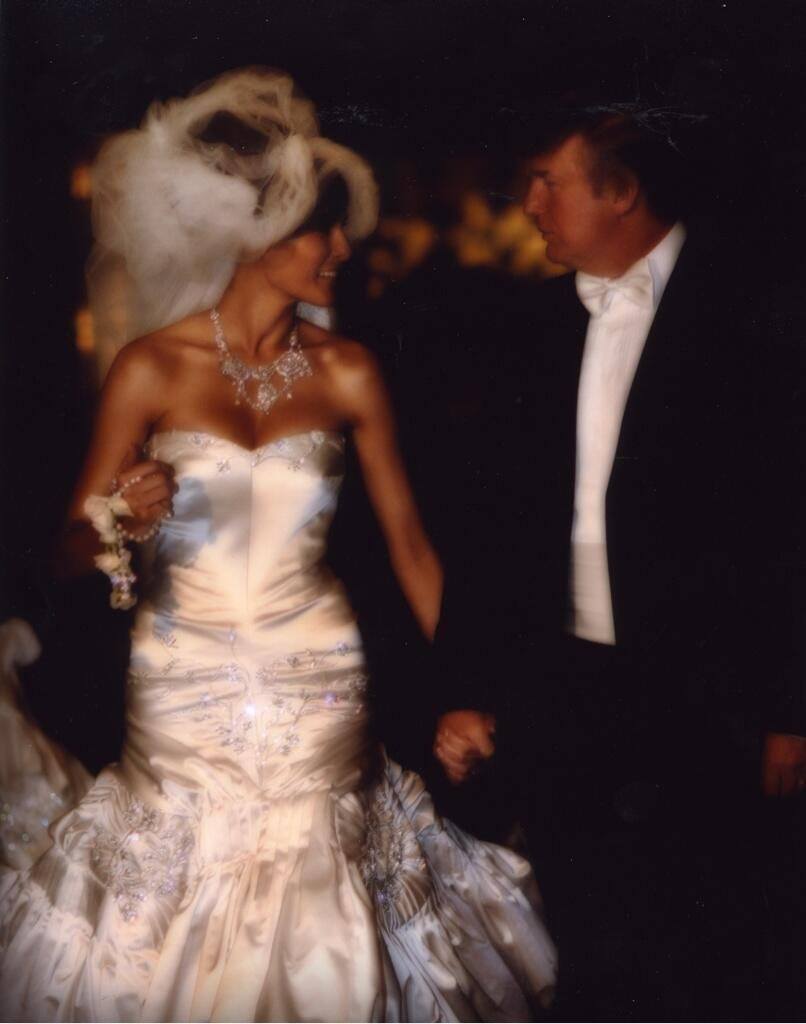 Even though Melania nixed Trump's idea to allow NBC to broadcast the wedding, she still wanted to look like a show-stopper on her big day. Melania Trump's custom Dior gown had a 13-foot train, 16-foot vail, and was embroidered with 1,500 rhinestones and pearls. The $100,000 gown was one of the most expensive wedding gowns ever made at the time and weighed in at 60 pounds. Because the gown was so heavy and cumbersome, she changed into a silk tulle Vera Wang dress for the after-party.
Next: They did manage to save a bit of cash.
The venue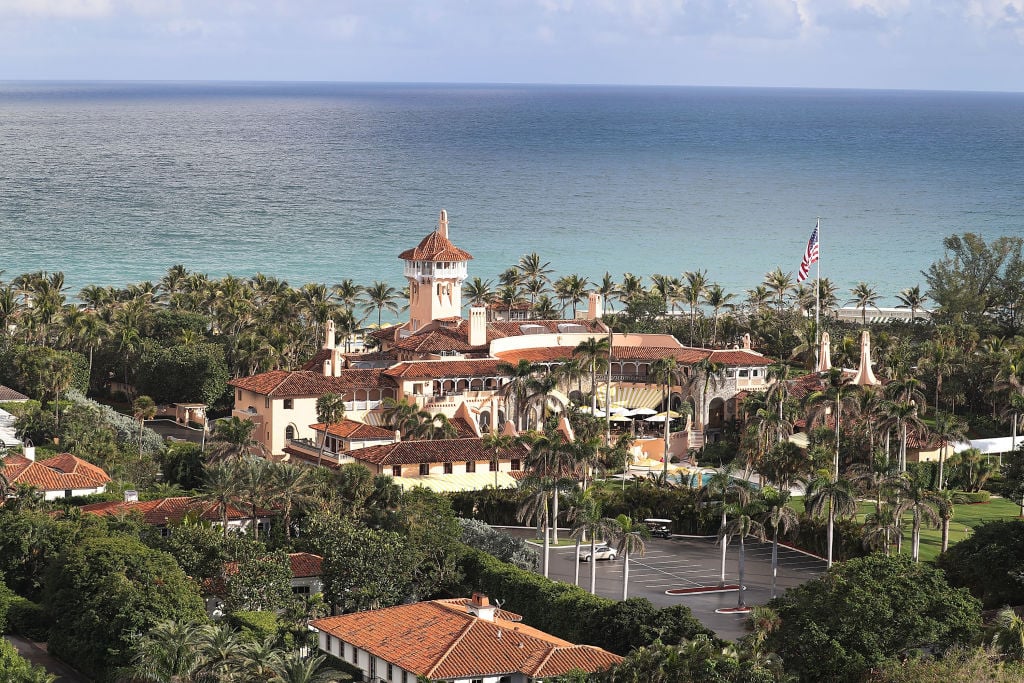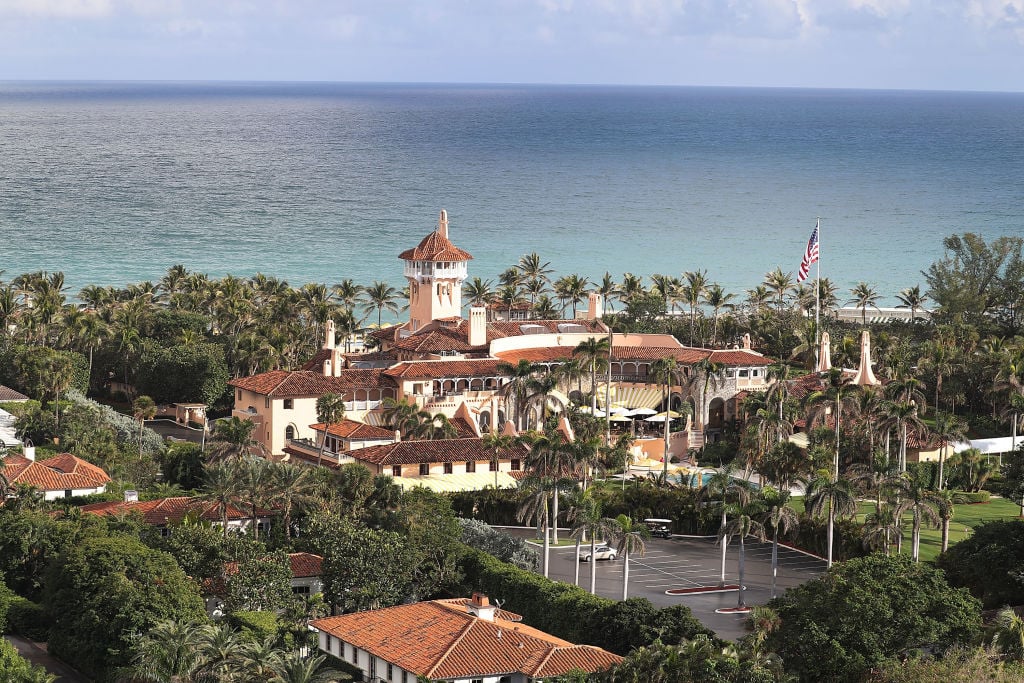 The Trump's managed to cut back on wedding expenditures by choosing a venue he owned already. Melania and Donald held the reception at his Mar-a-Lago estate which he purchased for $5 million in 1985. While it helped keep costs down, he did spend countless millions renovating the estate with gold fixtures and other fancy upgrades before the big day. The ceremony was held in The Episcopal Church of Bethesda-by-the-Sea in Palm Beach and the Versailles-like ballroom they used to party in has a price tag of $35 million, according to reports.
Next: What a million-dollar wedding budget gets you for food.
The catering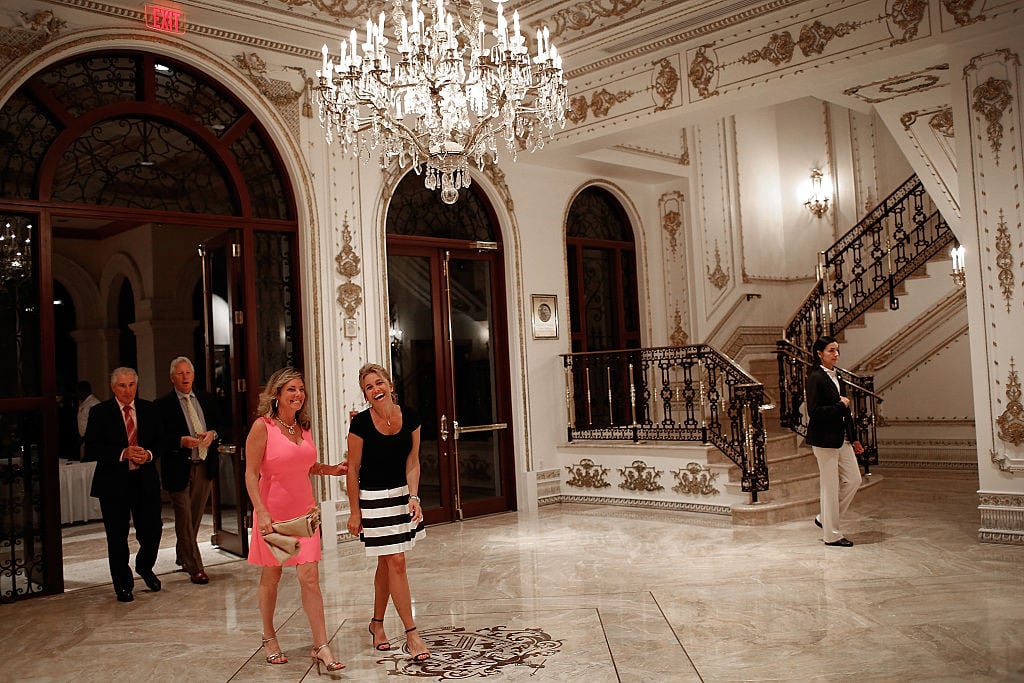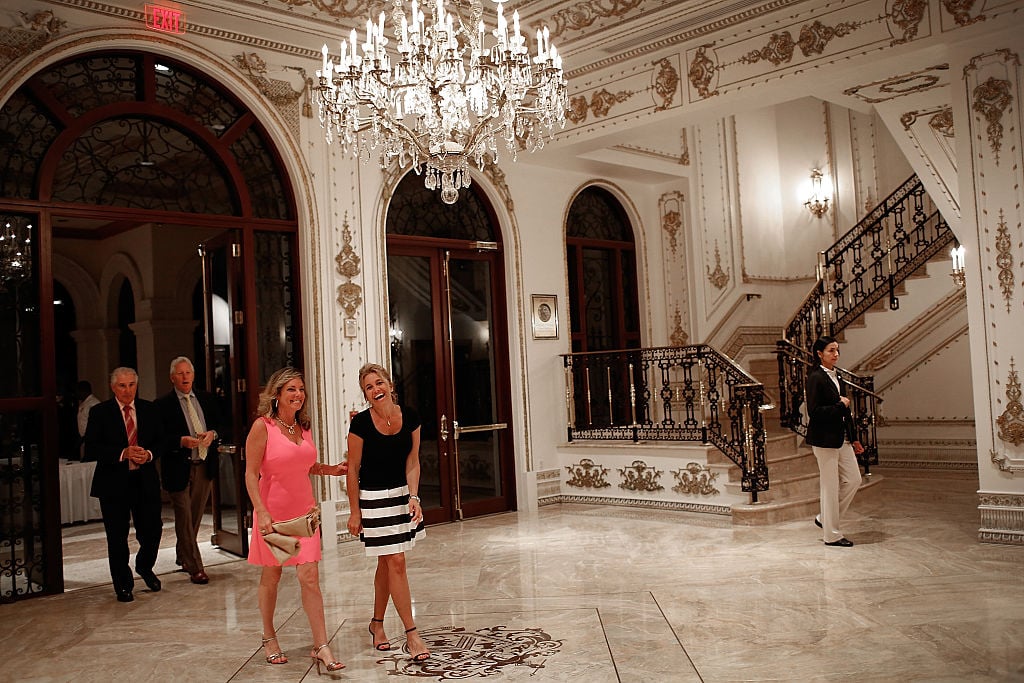 French chef Jean-Georges Vongerichten took care of the catering for about 400 guests. No average buffet-style wedding meal here, the Trump's budget awarded them the opportunity for a 5-star menu. Guests dined on caviar, beef tenderloin, and lobster rolls. Of course, Cristal champagne flowed throughout the night as well. At $275 a plate, media outlets estimate Melania and Donald easily spent $110,000 on food alone.
Next: No expense was spared for dessert, either.
The wedding cake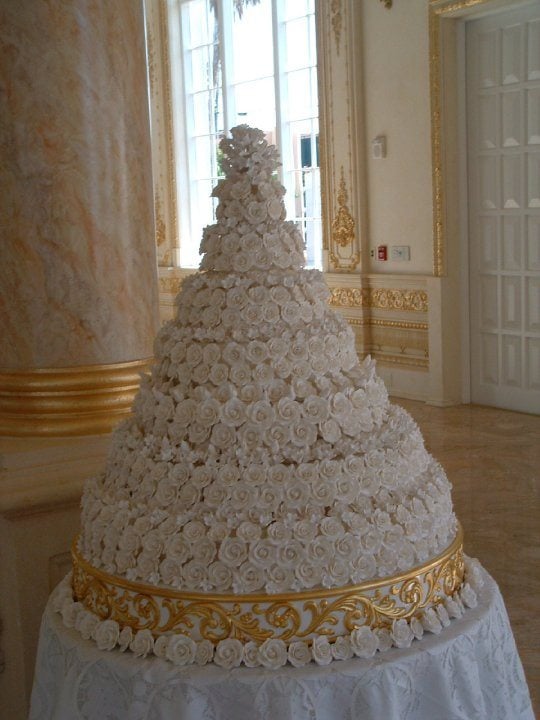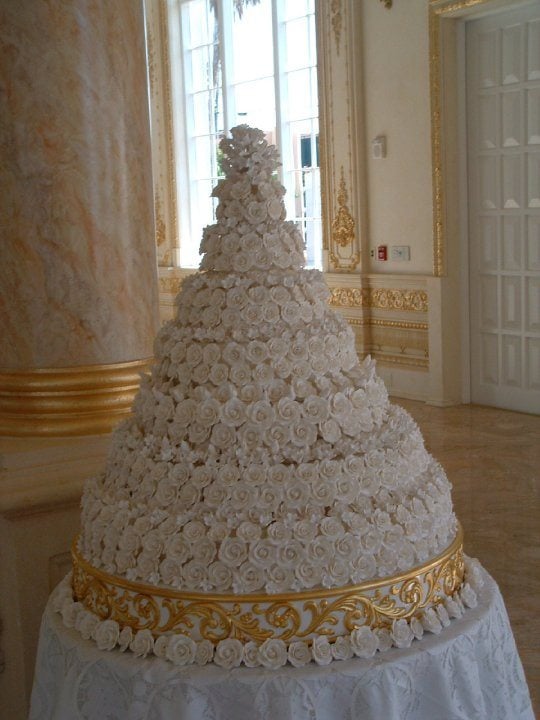 The Trump's spared no expense when it came to the wedding cake. Melania ordered a 200-pound, seven-tier yellow sponge cake soaked in Grand Marnier. The $50,000 cake with 2,000 sugar-spun flowers was filled with so much internal metal wiring to hold it up, the guests were actually fed from "back up" cakes. The staff munched on the real cake as to not let it go to waste after the reception ended.
All 350 guests took home individual chocolate truffle cakes as favors. One of those cakes sold for $2,240 when it was put up for auction last year.
Next: The cost of live entertainment will surprise you.
The entertainment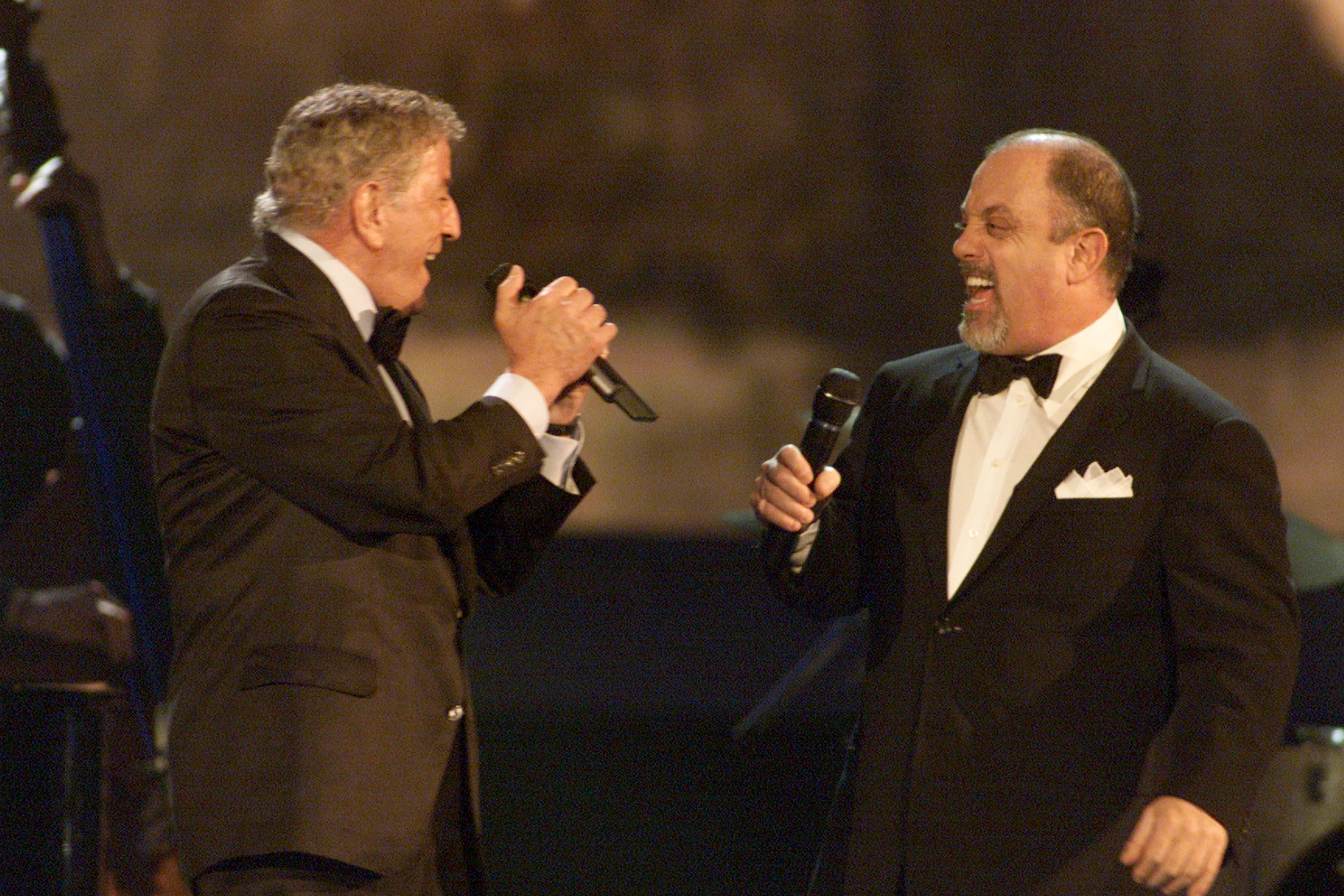 Melania booked a 36-piece orchestra equipped with saxophone, piano, bass, and drums. Music was provided by the Michael Rose Orchestra of Palm Beach, as well as performances by Tony Bennett and Billy Joel. The exact amount of money the Trump's paid for this type of top-notch entertainment is unknown, but singers usually charge a hefty rate for a private show. Maybe they got a discount because Billy Joel himself usually charges $1 million for a private event.
Next: What about Trump's second wedding to Marla Maples?
Wedding #2 with Marla Maples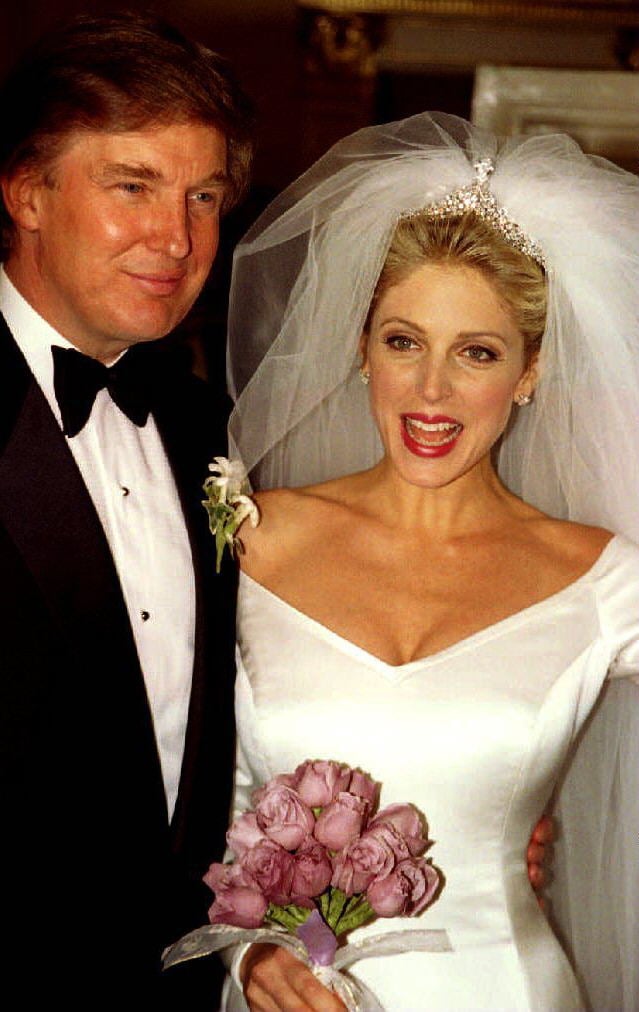 Donald and Melania's nuptials were no cheap endeavor, but neither were his previous marriages. When Trump married Marla Maples in 1993, they were joined by 1,100 guests at the Plaza Hotel's Grand Ballroom in New York City — which Trump owned. The affair attracted 17 television crews, 90 paparazzi photographers, and gossip columnists, according to the New York Times.
Reports estimate this wedding also reached the $1 million mark, including about $60,000 worth of caviar and a $2 million diamond tiara for the bride. Their marriage lasted two years. Maples' 7.45 carat rock sold at auction for $300,000 recently, but Trump purchased the ring for $110,000.
Next: The shocking cost of marrying Ivana.
Wedding #1 with Ivana Zelníčková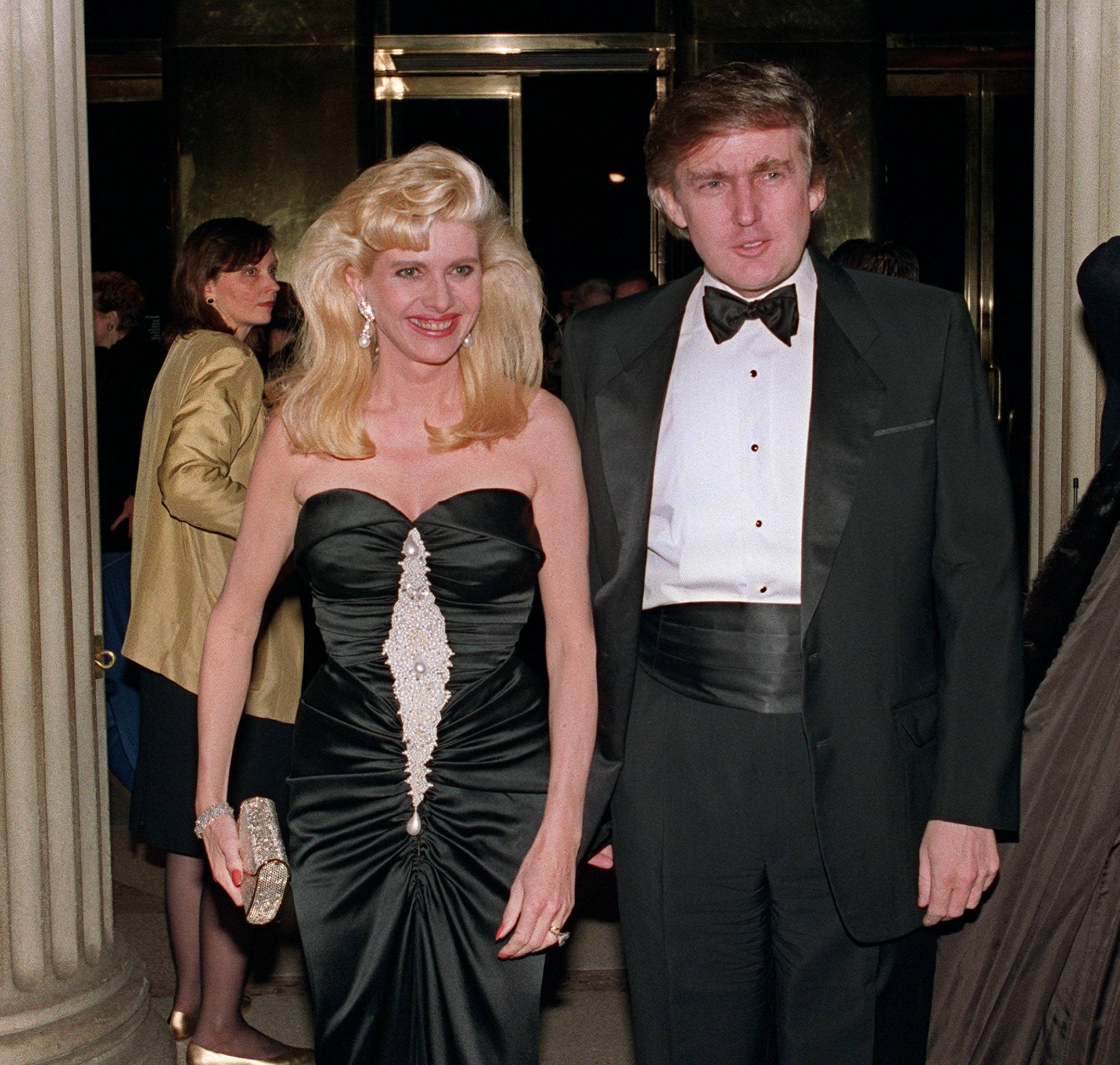 There's not much known about Donald Trump's first wedding to Ivana Zelníčková in 1977. The wedding itself was a private ceremony at the Marble Collegiate Church in New York. What we do know is there was a complicated prenup that allowed Ivana to keep the jewels he gifted her during their union.
Trump was later quoted as saying "I would never buy Ivana any decent jewels or pictures. Why give her negotiable assets?" Ivana received a $25 million settlement in the split after Trump's very public affair with Marla Maples.
Follow Lauren on Twitter @la_hamer.
Check out The Cheat Sheet on Facebook!