How Much Will the Arkansas Spill Cost ExxonMobil?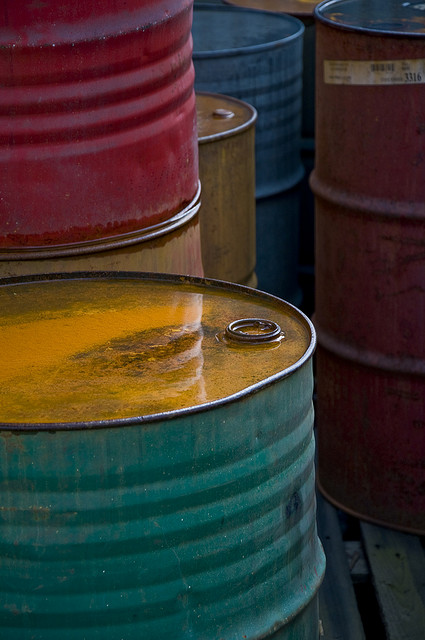 ExxonMobil (NYSE:XOM) is being sued by the Arkansas Attorney General and the federal government over a pipeline spill that occurred in March which sent oil flowing through the small town of Mayflower.
The suit claims that Exxon was storing oil and oil-contaminated clean-up gear alongside a highway without a permit. Exxon is facing civil penalties related to inappropriate waste storage and violating state and federal clean water and air laws. The lawsuit is seeking $45,000 per day for those violations, plus other damages, but did not go so far as to accuse the company of negligence or willful misconduct.
The spill occurred March 29 when an estimated 3,500 to 19,000 barrels of heavy crude came gushing out of a burst underground pipe carrying the product from Canada. Oil spilled into the streets and properties of Mayflower, a small town northwest of Little Rock. After the incident, 22 homes had to be evacuated and residents have not yet been able to return.
Fortunately, Exxon and the Arkansas Game and Fish Commission were able to work together to quickly contain the spill, which reportedly did not reach the main body of Lake Conway, a popular fishing spot. Despite Exxon's fast response, people of the region still feel that it hasn't done enough. Earlier this month a group of residents filed a separate suit asking for $5 million in damages from the company. That suit claims residents have suffered health problems including headaches and nausea related to the spill, in addition to property damage and declines in property value.
"This spill disrupted lives and damaged our environment," Arkansas Attorney General Dustin McDaniel said in a written statement. "As the party responsible for this incident, Exxon is also responsible for the penalties imposed by the state for the damage to our environment, and the company should foot the bill for the state's clean-up costs."
Exxon has not yet commented on the matter. The spill in Arkansas has brought has negative attention to the planned Keystone pipeline, which would carry oil from Canada to refineries along the Gulf Coast. That project has not yet received approval from the Obama administration.
Don't Miss: Why Is ExxonMobil Teaming Up With Russia?