How Much Will the US Airways-American Airlines Merger Save Them?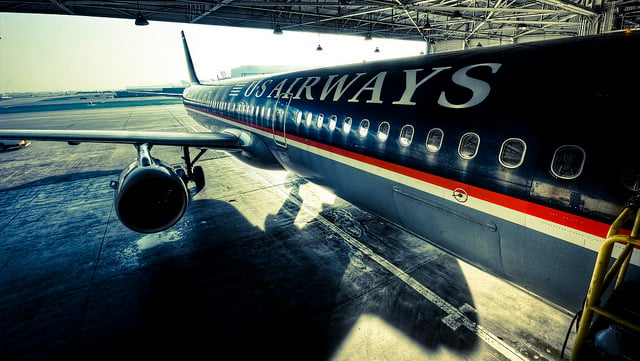 According to a recent report from airline analyst Bob McAdoo of Imperial Capital seen by The Street, US Airways (NYSE:LCC) will find $1 billion in savings through its merger with AMR Corp.'s (AAMRQ.PK) American Airlines by cutting some flights and better matching aircraft to certain routes. That $1 billion in predicted revenue gains in addition to the $1 billion in cost-cutting American has done in its bankruptcy.
McAdoo said that US Airways will find "well over $1 billion in opportunities to improve AMR's revenue generation potential and financial profitability, simply by shifting priorities and assets," pointing out the fact that AMR Corp. has had a difficult time generating revenue despite having slots in the most important cities around the U.S. and the largest presence of any American carrier at London's Heathrow airport.
The airlines will find the extra cash by cutting flights and switching the size of aircraft to better suit certain routes. The airlines will need to cut flights that compete with each other, particularly from Chicago, Dallas, and Los Angeles to London. Switching from flying Boeing (NYSE:BA) 767s from JFK to LAX three times a day to Airbus A321s, which have more seats, will help stem the $70 million that American loses on that route annually. Similar changes made at various routes will help the new American Airlines Group ramp up the savings.
McAdoo's findings bolster previous reports that the airlines are basically moving forward with the merger as planned despite a settlement with the U.S. Department of Justice requiring them to give up slots at certain airports due to antitrust concerns.
While this is good for the airlines, some consumer advocates are worried that the merger, which will create the world's largest airline, will raise the price of airfare for consumers. When the settlement with the Justice Department was reached, the airlines reiterated their revenue goals and aim to find $1 billion in savings through the merger.
The new American Airlines Group will trade on the Nasdaq under the ticker AAL starting on Monday. US Airways and AMR Corp. shares will stop trading separately on Friday in advance of the move.
Follow Jacqueline on Twitter @Jacqui_WSCS
Don't Miss: 5 Worst Kids' Meals and 5 Alternatives When Eating Out.