How to Look at Alcoa's Earnings and 2 Dow Movers To Watch
The Boeing Company (NYSE:BA): Current Price $86.02
Analysts believe that a potential $7 billion order from British Airways for Airbus A350 jets could be Boeing's next major challenge in its three-month crisis prompted by the grounding of the 787 Dreamliner, according to Reuters. Such an order would constitute quite a blow from one of Boeing's most loyal wide-body customers and could intensify pressure on the planemaker to defend its future profits by formally offering a reconfigured version of its successful 777 mini-jumbo. Industry sources said that International Airlines Group, which owns both British Airways and Spain's Iberia, were nearing an order of approximately 20 Airbus A350-1000 aircraft worth $332 million each at list prices.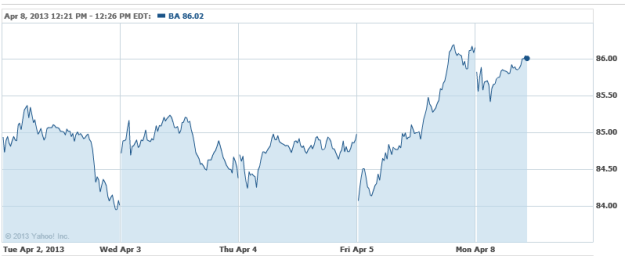 Alcoa (NYSE:AA): Current Price $8.25
Alcoa might be the first Dow Jones Industrial Average member to report results each quarter, but it is losing its accuracy as a bellwether for the United States stock market, according to Bloomberg. The Standard & Poor's 500 Index has typically followed Alcoa's lead since 2002, rising 2.5 percent in quarters when the company beat the market after earnings, less than when it did not. That correlation has broken down since 2011, when the S&P 500 posted even larger gains, around 3 percent, when Alcoa's results damaged its stock, said data compiled by Bloomberg. Surpassed in size and market clout by diversified commodities firms like BHP Billiton (NYSE:BHP) and Glencore International, Alcoa has had to struggle to make a profit with aluminum prices slumping as production outpaces the metal's use. Investors are now looking past the  producer, which announces results after the close of trading Monday, to companies like International Business Machines Corporation, which reports in 10 days, says Bespoke Investment Group.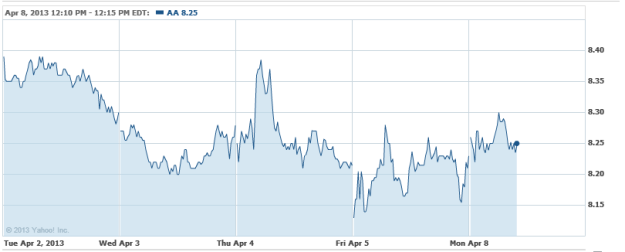 General Electric Company (NYSE:GE): Current Price $22.86
GE is acquiring the oilfield pump manufacturer Lufkin Industries (NASDAQ:LUFK) for $2.98 billion, sharply ramping up its footprint in the fast-growing market to extract oil and natural gas from shale rock, according to the conglomerate on Monday. The transaction values Lufkin at $88.50 per share, marking a premium of over 38 percent to the stock's Friday close. The Lufkin deal, which the parties expect to close by June, is GE's first major purchase since it divested its remaining interest in NBC Universal two months ago and is part of Chief Executive Jeff Immelt's plan to focus his company on energy and other high-growth areas.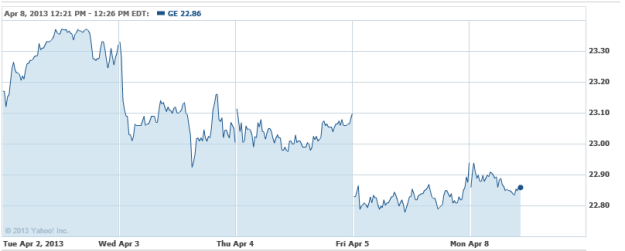 Don't Miss: Do Caterpillar's Latest Layoffs Signal a Clear Trend?