How Trump Cost the U.S. Tourism Industry $32 Billion in 2017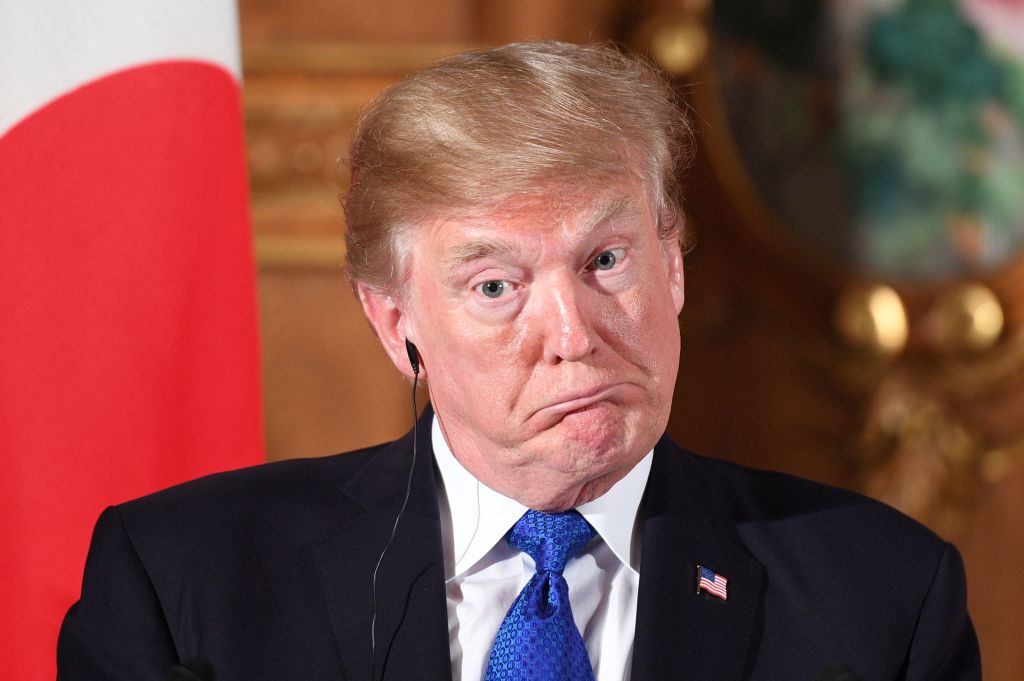 Let's play a game. Imagine the leader of a world power described immigrants coming from America as "rapists." Then, shortly after taking office, that same leader banned everyone with a U.S. passport from entering the country. Later, when discussing places residents might want to visit, he described America as "a shithole."
Would Americans book a trip there anytime soon? As they looked for places to spend hard-earned savings during a long vacation, would they even consider that country?
The answer, of course, is no. Well, it turns out much of the international community feels that way about Donald Trump and America. According to data from the U.S. Travel Association, our country's share of extended travel from foreign visitors fell below 12% in 2017. That equaled 7 million fewer visitors compared to 2015.
Naturally, the decline in tourism revenue has been severe. When we rounded up cities losing millions in tourism dollars this past year, it turns out we were underestimating. In fact, the cost has been in billions — $32.2 billion, to be exact, according to the trade group. Here's how badly Trump administration policies damaged this top industry.
U.S. Commerce Dept: Spending down 3.3%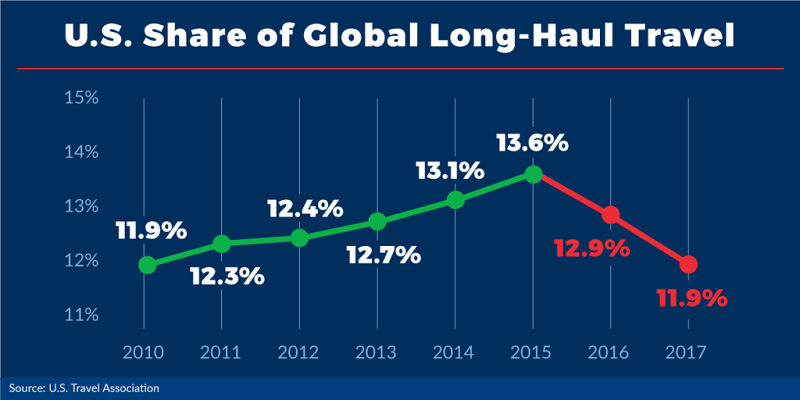 A great deal of the bad news came from Trump's own U.S. Commerce Department, which is headed by recently embarrassed Wilbur Ross. According to a report released by Commerce in mid-January, traveler spending dropped 3.3% through November 2017. In dollar terms, the decline equaled $4.6 billion. (Airport fees and other costs do not factor in this figure.)
Such a sharp drop in tourist spending means companies had to lay off employees. Approximately 40,000 jobs were  lost, U.S. Travel said, referring to Commerce's Bureau of Economic Analysis. For a self-described "jobs president," that's a horrendous performance, and one that could have been avoided with a better tone coming from the White House.
Next: Other countries enjoyed a surge in international travel in 2017.
2. International tourism surged nearly everywhere but here.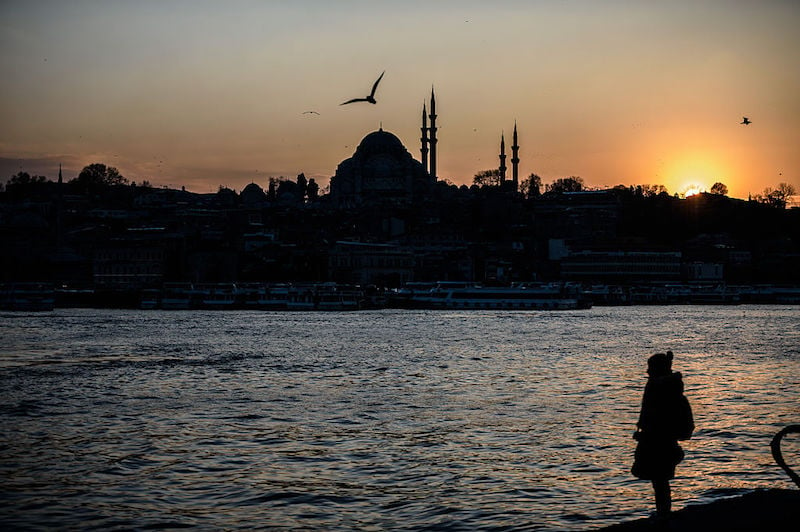 If you look at the top 12 destinations for international tourists, you see America losing big while other countries saw impressive gains in 2017. Since 2015, Australia saw a 22% rise in "long-haul" visitors who spend $4,400 per trip, U.S. Travel reported. Canada came in at a close second with a 21.2% increase, and Saudi Arabia had a 20.2% gain. Other top performers included the U.K. (up 17.5%) and United Arab Emirates (12.5%).
Given the spike in travel to Muslim-majority countries, you see the direct impact of Trump's travel ban — even though it failed to take effect for much of the year. Merely the rhetoric kept travelers away. Meanwhile, the U.S. (down 6%) joined Turkey (down 6.7%) were the only top countries that saw declines. Turkey, of course, had war in its streets following a coup attempt in July 2016. America had no excuse.
Next: The 100,000 jobs not created 

3. America missed out on 100,000 new jobs.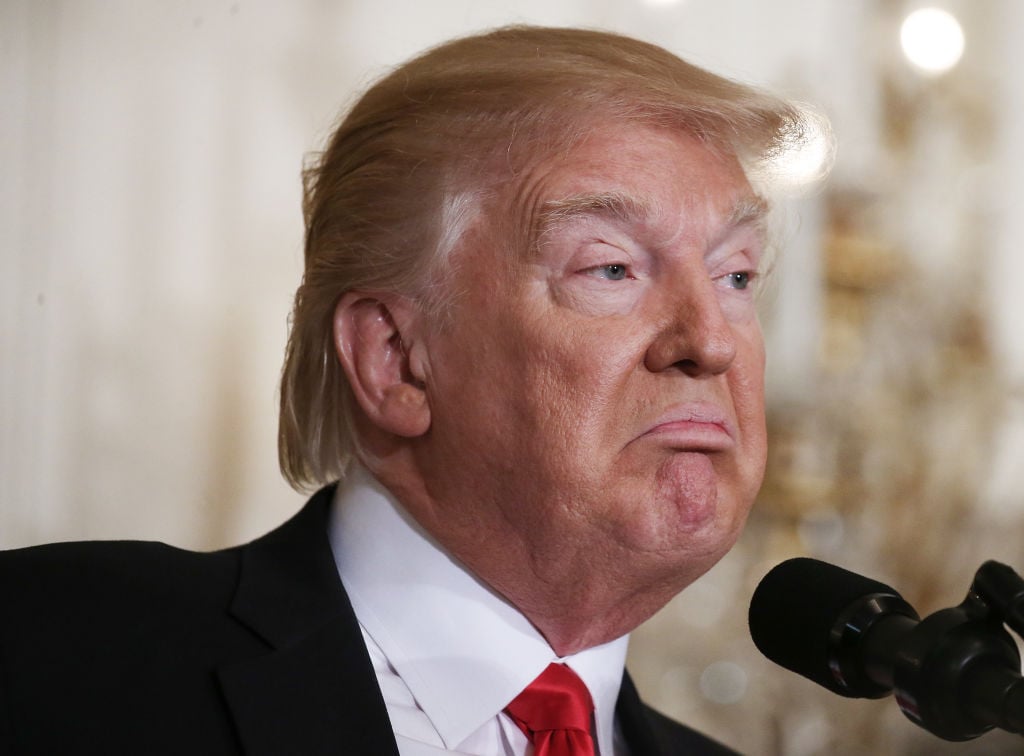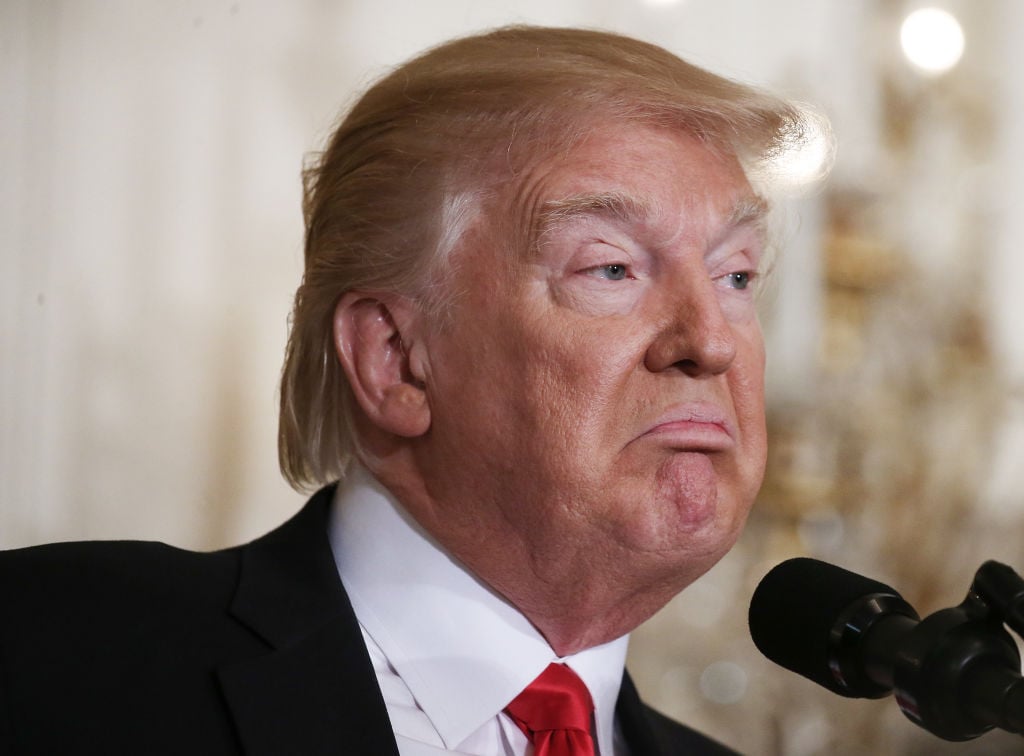 While tens of thousands of jobs were lost due to the Trump tourism slump, the story only begins there. According to the U.S. Travel Association, some 100,000 jobs could have been created had the industry maintained the pace kept during the Obama administration. Travel remains a top 10 employer in 49 states, so it's clear how the declines impact the job market.
Next: Effects on the trade deficit

4. Travel keeps the U.S. trade deficit manageable.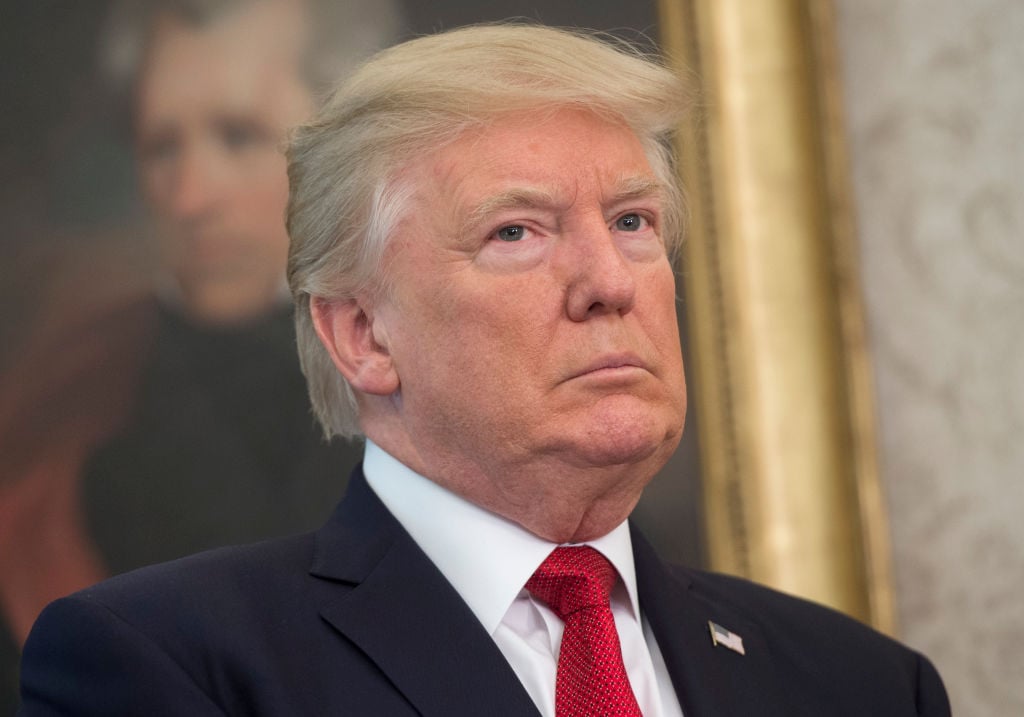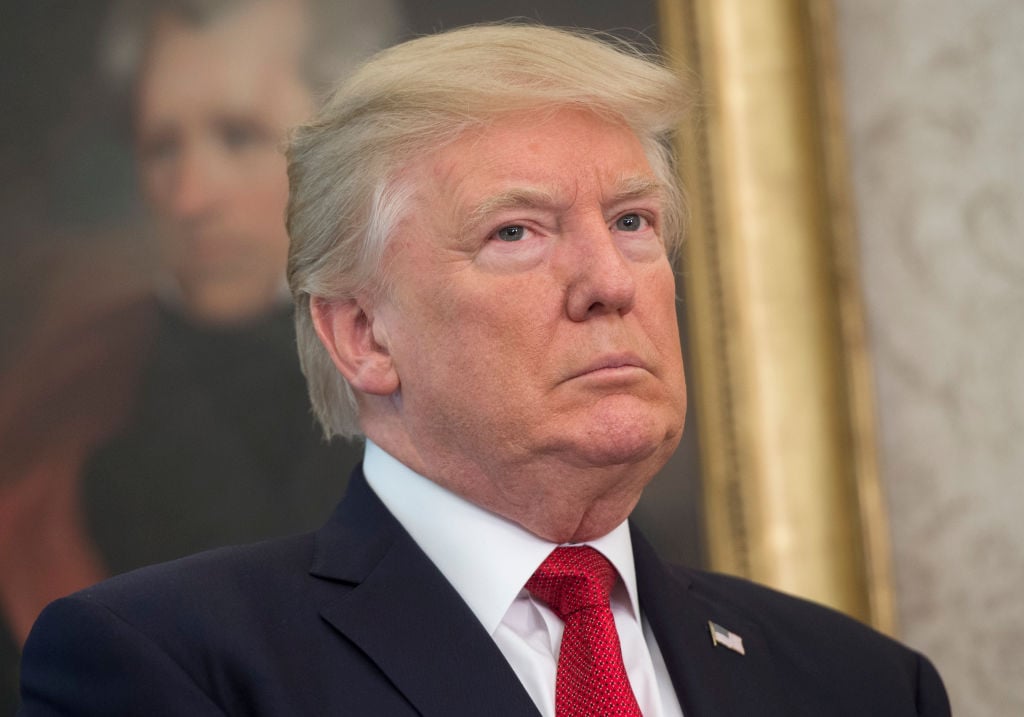 The trade deficit is a complex subject, and it's clear President Trump has no idea how it works. Instead of speaking about "terrible deals" the U.S. has with China and other countries, he could have looked at travel's impact on that deficit. In 2016, the industry generated an $87 billion surplus. Without it, the trade deficit would have been 17% higher. In other words, while Trump tweeted and ranted last year, the trade deficit got worse on his watch.
Next: The travel industry's response

5. Industry leaders joined forces in response.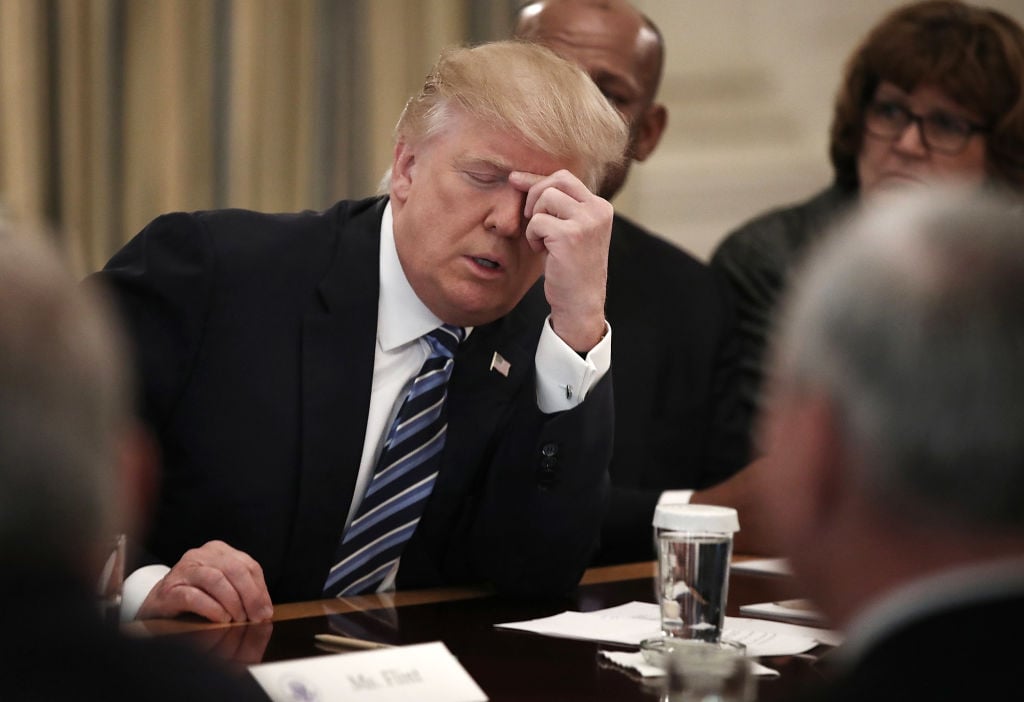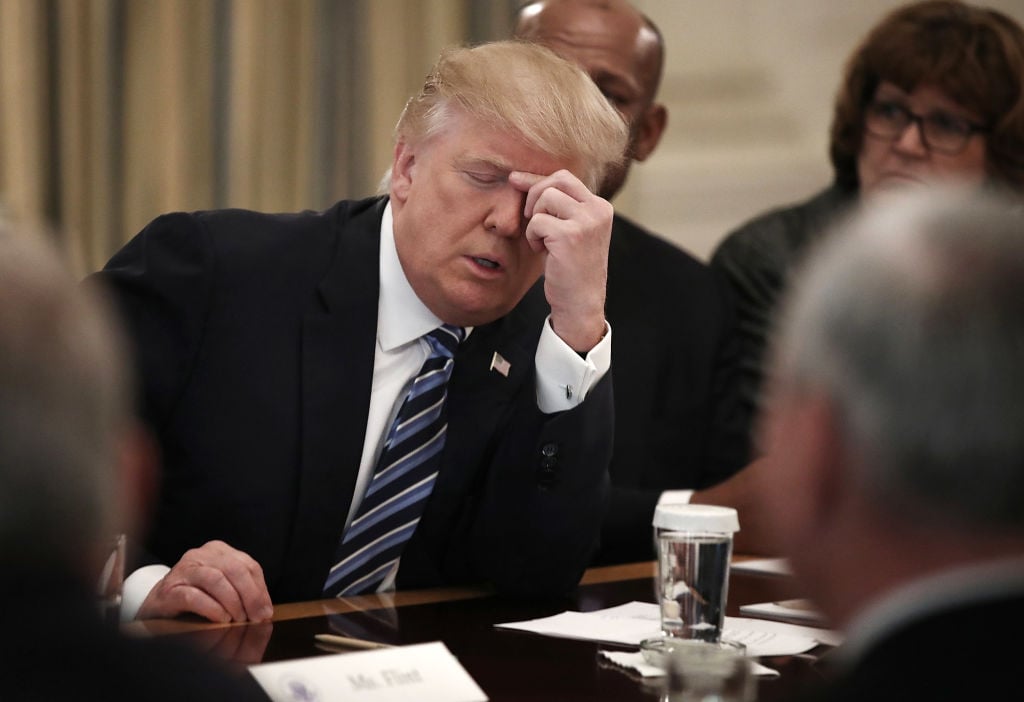 The travel industry is calling Trump out. Travel industry leaders were respectful but clear about their disappointment in Trump's leadership. "For our country to have any hope of closing the trade gap, international inbound travel must perform, simple as that," said U.S. Travel Association Roger Dow in a statement. Dow spoke during the announcement of 10 trade groups in the travel industry forming the Visit U.S. Coalition on January 16.
The U.S. Chamber of Commerce, American Gaming Association, National Restaurant Association, American Hotel & Lodging Association, and National Retail Federation made up half of the group's powerful founding members. "Flourishing international travel is vital to President Trump's economic goal of sustained 3% GDP growth," Dow said, adding that his coalition exists for "helping him achieve it."
Next: Countries like China ate America's lunch in tourism business.
6. China took full advantage of the U.S. decline.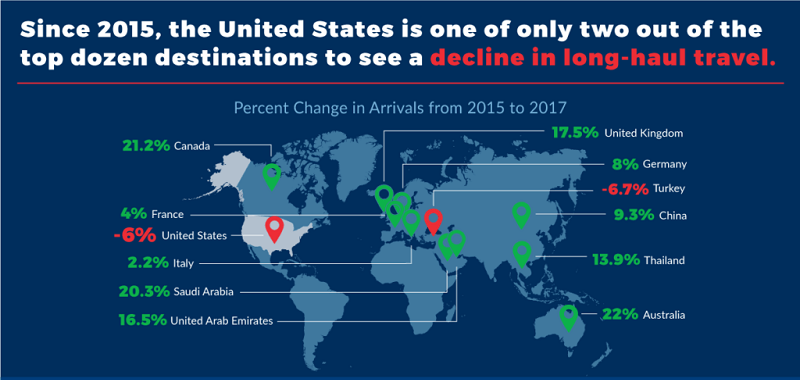 On the same day the Visit U.S. Coalition was formed, Trump told China President Xi Jinping the trade deficit was "not sustainable." (You can't make this stuff up, folks.) Rather than improving the trade deficit by simply staying quiet, Trump returned to the sort of tough talk he avoided when Jinping was right in front of him at Mar-a-Lago.
You can imagine Jinping enjoying it every time Trump says such things. After all, while international travel to the U.S. slumped badly, it increased by 9.3% for China's tourism industry. In this case, the policy would be "America next to last," with war-torn Turkey the only worse-off nation on earth.
Next: Thailand did even better than China.

7. Thailand's international visits jumped 14%.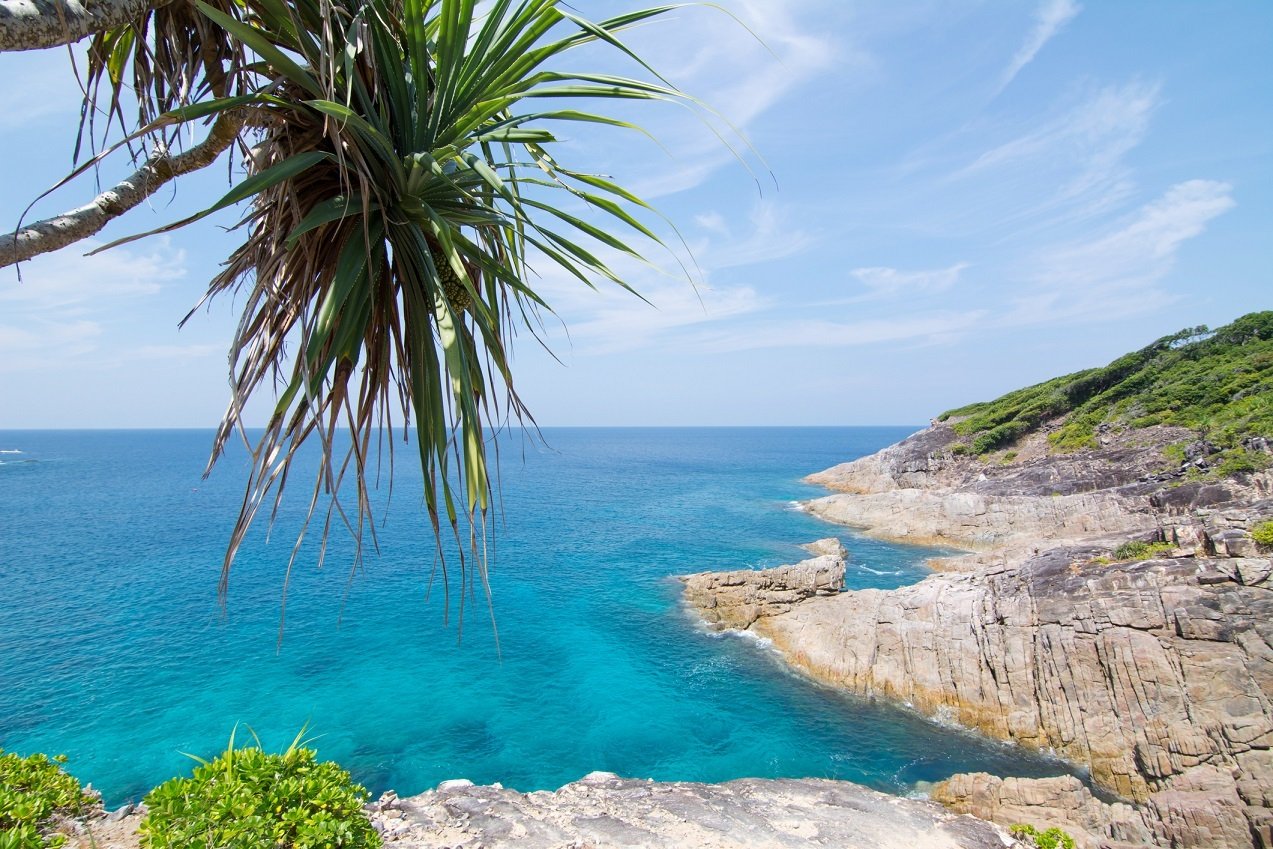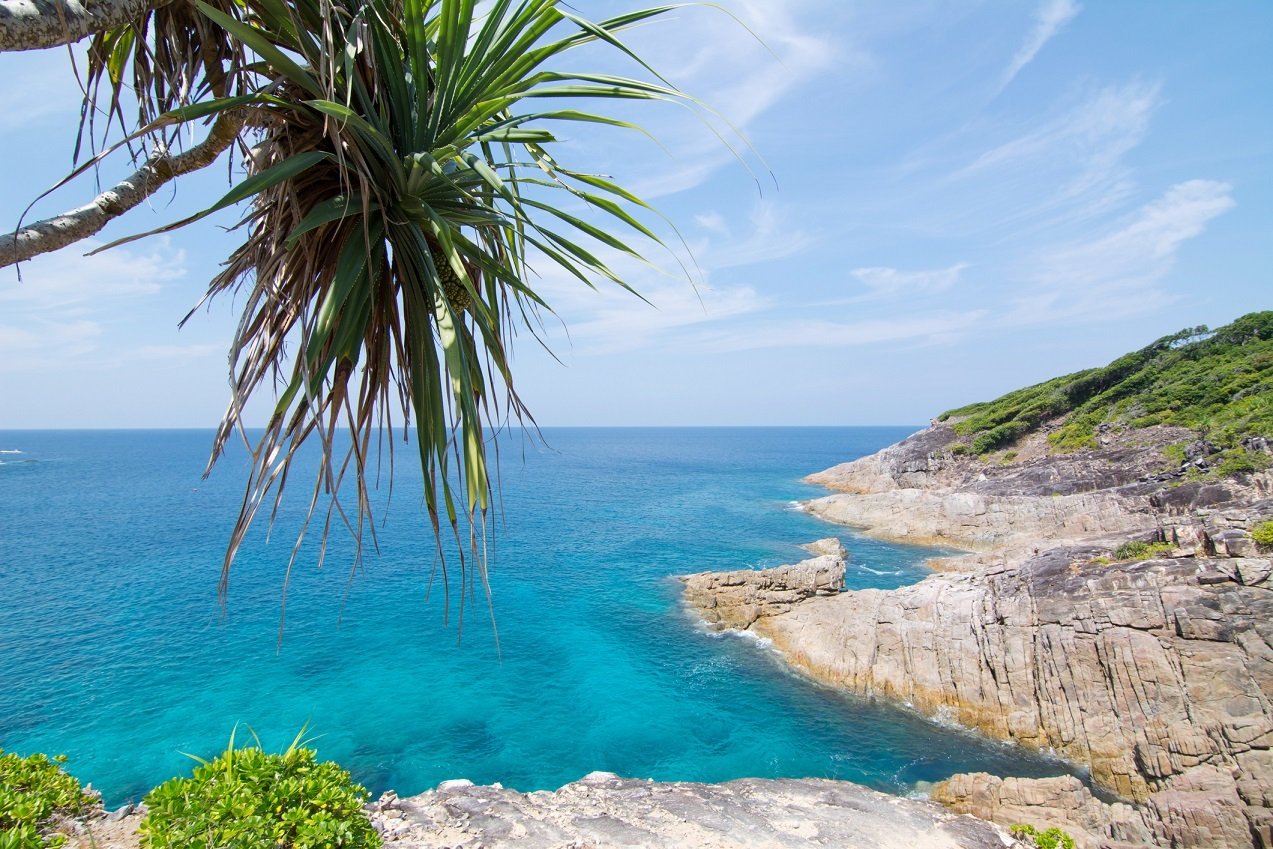 If you think China's gains were extraordinary, have a look at Thailand. The Buddhist-majority country saw a surge in international long-haul tourism by 14%. Long-haul visitors spend their many thousands over an average stay of 18 days. Rather than visiting a nation with such a hostile leader, travelers are heading to places with a warm climate and nice beaches, it seems.
Next: The biggest declines in tourism came from these two countries.
8. Brazilian and French tourists started traveling elsewhere.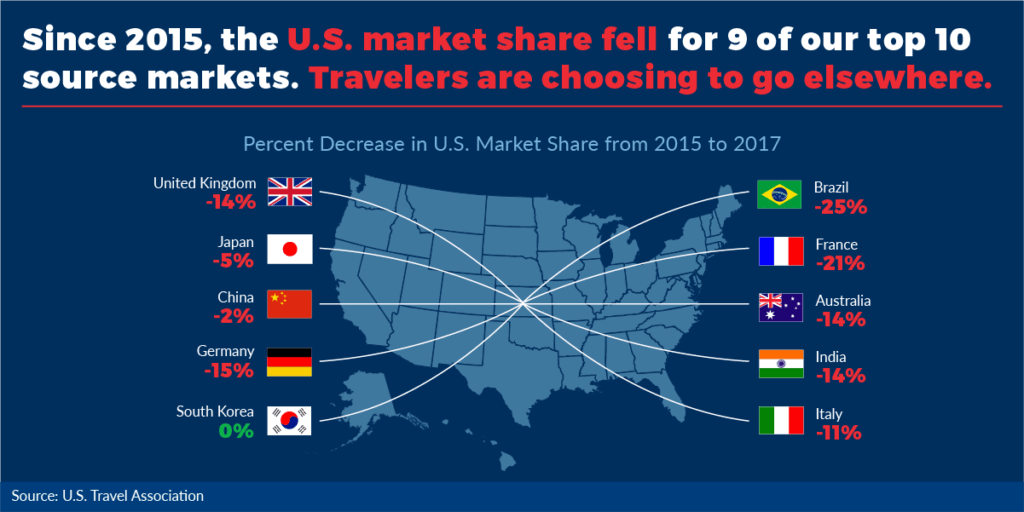 French President Emmanuel Macron has described Trump as "irresponsible" and called him out on a number of decisions. Apparently, the French people agree, and they're speaking with their wallets and pocketbooks. In 2017, the U.S. market share of French tourists fell 21%. Only Brazilians (−25%) had a bigger change of heart when it came to U.S. vacations.
Follow The Cheat Sheet on Facebook!