How Weak is Manufacturing in the Euro Zone?
The worries about Cyprus and its insolvent banking system may be easing, but euro-zone factories are still experiencing weakness across the board.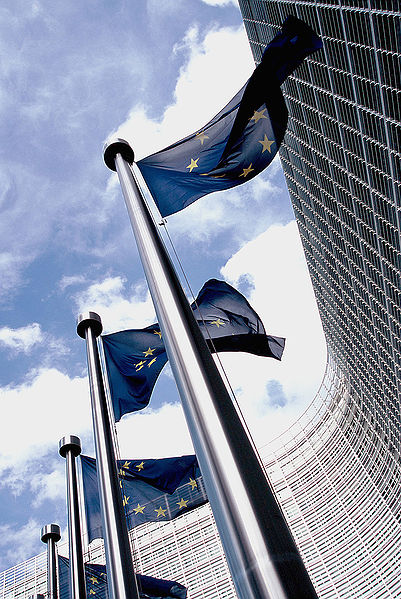 Manufacturing in the region declined for another month. Markit's purchasing manager's index, a gauge of activity in euro-zone factories, dropped to 46.8 in March, compared to 47.9 in February. The reading is slightly better than a preliminary estimate of 46.6, but the index is at its lowest level since December. A subindex that tracks new orders also dropped to a three-month low.
A reading above 50 represents expansion, while a reading below 50 signals contraction. Markit's PMI has now shown contraction for twenty consecutive months. The latest reading is consistent with no GDP growth.
Chris Williamson, Markit's chief economist, explains, "The euro-zone manufacturing sector looks likely to have acted as a drag on the economy in the first quarter, with an acceleration in the rate of decline in March raising the risk that the downturn may also intensify in the second quarter."
Spanish manufacturing fell at its fastest pace since October, while the government expects a 1 percent contraction for 2013, worse than the 0.5 percent drop previously estimated. Despite growing in previous months, factory activity declined in Germany and Ireland. Manufacturing in France declined for the 13th month. Greece's PMI fell to a two-month low of 42.1, while Spain's fell to a five-month low of 44.2.
Making matters worse for the region, unemployment in the 27-member European Union increased from 10.8 percent in January to 10.9 percent in February, according to Eurostat, the statistical office of the European Union. In the 17-member euro area, the seasonally-adjusted unemployment rate was 12.0 percent, a dramatic increase from 10.9 percent in the year-ago period.
Although the data is for February, it seems to foreshadow a worsening of conditions in March. Unemployment in Cyprus increased from 10.2 percent in January to 14.0 percent in February, ahead of the messy bailout that was orchestrated. With the nation's second-largest bank closing, major depositors sustaining tremendous losses, and economic sentiment on edge, the rate of unemployment in the country could very well have increased in March and could continue to increase for months to come.
Don't Miss: Here are the Top 5 Blue-Chips of the Year