How Will Food Stamp Cuts Affect Families?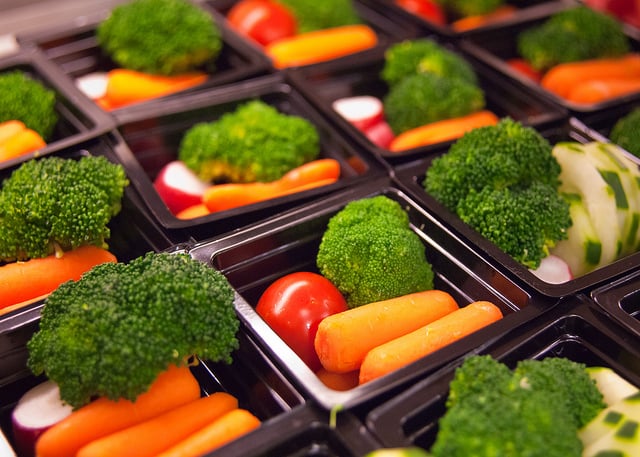 This coming Friday brings with it a significant cut in food stamp funding — which will have a marked effect on those depending on the government program. According to USA TODAY, 47 million Americans will feel the brunt of the cut from Congress, who has chosen not to renew its increase in federal programs.
The rising number of people depending on the program has also been a continual trend, up from the 25 million in 2006 — and according to Maura Daly, a Feeding America Spokesperson, the cut will make things a lot harder. "Our network is already overburdened with a tremendous increase in need," said Daly. The CEO of the Los Angeles Regional Food Bank, Michael Flood, notes that because cuts are going to hit all at once, all 656 agencies in charge of food pantries and kitchens will have a huge influx of people all at once as well — too many for those organizations to handle. This means that food suppliers will have to feed fewer, or feed less.
"The food stamps help as our families move into independence. So these cuts are scary for us," said Diana Stanley, the CEO of Lord's Place, a job and housing program for the homeless. According to a study from USA TODAY, the states that are likely to be hit hardest include Oregon, Mississippi, Tennessee, New Mexico, and Louisiana — with 20-22 percent of their population depending on the food stamps program.
"The impoverished are forced to eat junk if we want to eat," a 32-year-old mother told the Washington Post. "It's going to be difficult, as it already has been. I don't understand why there's all this government funding, all these programs, and why feeding down-and-out people is not as important as it should be," she said.
According to Kevin Concannon, the cut in will be "a huge challenge for those households" and an impossible one for local food banks expected to take up the slack. "It would be like asking someone running a marathon with a 100-pound pack on their back to take on another couple hundred pounds. They don't have the capacity to do this."
Don't Miss: The 5 Things Holiday Shoppers Plan to Spend the Most On.