Howard Schultz: Obamacare Doesn't Worry Starbucks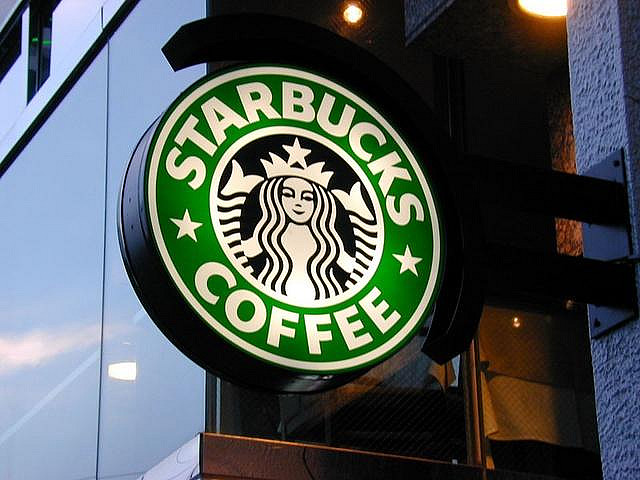 The idea of reforming the American health care system had been batted around Congress for more than a decade before the Affordable Care Act was signed into law by President Barack Obama. Initially, the Clinton administration proposed a plan to create universal coverage for Americans that relied on competition among private insurers with government regulation to control costs. Democrats in Congress were divided over the reform, and solid opposition from Republicans and business interests prevent the bill from ever becoming law.
When Obamacare was being debated, the potential effects the employer-sponsored mandate would have on business was an oft-repeated concern. Even though that mandate has been delayed by a year, the fear that the costs to provide insurance to employees working 30 or more hours per week is now even more pressing for companies with 50 or more full-time workers now that the implementation deadline has drawn nearer.
Many companies are cutting health insurance benefits or reducing employees' hours below the 30-hour cutoff, but not Starbucks (NASDAQ:SBUX). In an interview with Reuters, Chief Executive Officer Howard Schultz said the coffee shop chain would not be adjusting benefits or staff schedules ahead in anticipation of Obamacare.
"Other companies have announced that they won't provide coverage for spouses; others are lobbying for the cut-off to be at 40 hours," Schultz said in the telephone interview. "But Starbucks will continue maintaining benefits for partners and won't use the new law as excuse to cut benefits or lower benefits for its workers." Currently, Starbucks provides health care to part-time employees who work 20 hours a week or more.
His comments have particular resonance because last week an internal United Parcel Service (NYSE:UPS) memorandum was published detailing the company's plans to change benefits for spouses of non-union employees. UPS — one the largest employers in the United States and the world's biggest parcel deliverer — plans to eliminate health benefits for approximately 15,000 working spouses of white-collar employees, according to the memo.
The motivation behind this change is "the rising cost of health care in general" and the new expenses brought on by the Affordable Care Act in particular. UPS reasoned that many spouses in the U.S. workforce will have access to employer-sponsored insurance mandated by the health care reform.
Despite the fact that Obamacare mandates that businesses with 50 or more employees provide health insurance for their workers and their dependents or pay a penalty, it will not require employers to cover spouses. The logic behind that provision is that husbands and wives will either be eligible to receive coverage from their own employer or be able to purchase affordable insurance via the individual exchanges.
Even though any authorities on the health care reform law say that the change will not significantly affect coverage for spouses, labor advocates feared that may not necessarily be the case.
Some hard evidence has materialized to back up what labor advocates have claimed. Of 420 firms surveyed recently by the consulting firm Towers Watson, close to 60 percent of the companies polled said the individual insurance exchanges were a possible way to control their health-care and administrative costs as their workers will be able to purchase so-called affordable coverage via the online marketplaces. But the operative word here is "possible."
Most of these companies, which collectively employ 8.7 million people, do not have firm, near-term plans to implement such a strategy. In fact, more than 82 percent of respondents said the see subsidized health care benefits as an "important part of their employee value proposition" in 2014.
Still, some companies have toyed with the idea of reducing hours for employees so they will not be considered full-time workers. Last year, Darden Restaurants (NYSE:DRI), owner of the Olive Garden and Red Lobster chains, began experimenting with hiring more part-time workers to keep healthcare costs low, but after public outrage, the restaurant chain later added that it would not cut full-time employees to part-time.
In recent months, Wal-Mart (NYSE:WMT) has also been hiring only temporary workers at many of its stores in the United States, marking the first time the world's largest retailer has made that decision outside of the holiday shopping season. A company spokesman denied the staffing decision had anything to do with the health care reform, as did Chief Executive Mike Duke on the company's most recent earnings conference call. But, regardless of the motivation, less than 10 percent of the discount retailer's U.S. workforce is comprised of temporary workers, compared to 1 or 2 percent before 2013.
Of course, the challenging economic environment for such companies as Darden and Wal-Mart have contributed to the growing number of part-time workers. So far this year, low-pay sectors — retail, restaurants, temporary staffing firms, and home health care —  have made up 45 percent of the country's 1.3 million payroll additions.
Since March, the number of part time workers has swelled by 791,000 while the number of full-time workers has risen 187,000, making that disparity even more glaring is the fact that there are 116.1 million full-time workers in the United States and just 28.2 million part-time workers.
Here's how the main U.S. indexes traded on Wednesday:

Follow Meghan on Twitter @MFoley_WSCS
Investing Insights: Will Wal-Mart See Rising Prices?