HP's Expectations are Low, Onyx-Amgen Talks Move Forward: Morning Buzzers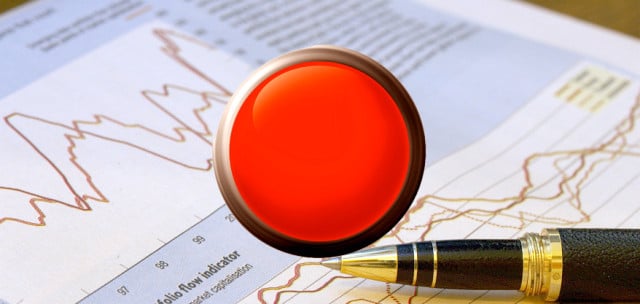 U.S. stock futures rose today after better-than-expected manufacturing data came out of Germany and China. New jobless claims data showed that the fewest people in five years applied for unemployment this month. Minutes from the Federal Reserve's July 30-31 meeting released on Wednesday showed that the central bank supports beginning to curb stimulus in September as long as the economy proves that it's ready.
Futures at 8:30 a.m.: DJIA: +0.35% S&P 500: +0.47% NASDAQ: +0.64%
Here's your cheat sheet to what's buzzing this morning: 
Hewlett-Packard (NYSE:HPQ) reported earnings yesterday. The company beat analyst expectations, bringing in a profit of $1.39 billion versus a loss of $8.9 billion last year, but shares still sank during pre-market trading as the company said it does not expect to see growth in the next fiscal year. The company is also planning to cut 29,000 jobs as it struggles to cope with the slumping PC market.
Onyx Pharmaceuticals (NASDAQ:ONXX) has reluctantly agreed to give trial data about its new blood cancer drug Kyprolis to suitors interested in the company, including Amgen (NASDAQ:AMGN). Onyx had hesitated on providing data about Kyprolis, as tests have not yet been completed. Amgen is in talks to pay $9.5 billion for Onyx. Kyrpolis is seen as a potential blockbuster drug, but it has yet to receive approval from the Food and Drug Administration as phase three trials aren't finished.
Eli Lilly (NYSE:LLY) is joining GlaxoSmithKline (NYSE:GSK) and others in being accused by Chinese officials of engaging in bribery in the country. The pharmaceutical company is accused of spending $4.9 million to bribe doctors, a practice that's rampant in China as doctors there are frequently underpaid and overworked. Eli Lilly has said it is looking into the matter.
United Parcel Service (NYSE:UPS) is blaming Obamacare as it says it will cut health benefits for the working spouses of 15,000 employees beginning next year. "Since the Affordable Care Act requires employers to provide affordable coverage, we believe your spouse should be covered by their own employer — just as UPS has a responsibility to offer coverage to you, our employee," UPS said in a memo to employees seen by Bloomberg.
Wells Fargo (NYSE:WFC) will cut 29,000 jobs in its mortgage sector, according to people familiar with the matter, and that number could grow as fewer people choose to refinance due to high interest rates. That number accounts for about 20 percent of Wells Fargo's mortgage loan officers. A spokeswoman from the company told Bloomberg that Wells Fargo gave those employees a 60 day notice yesterday and is making efforts to give displaced employees other jobs within the company.
Follow Jacqueline on Twitter @Jacqui_WSCS