Huge Settlements from JPMorgan and J&J, Lowe's Mixed Q3 Results: Morning Buzzers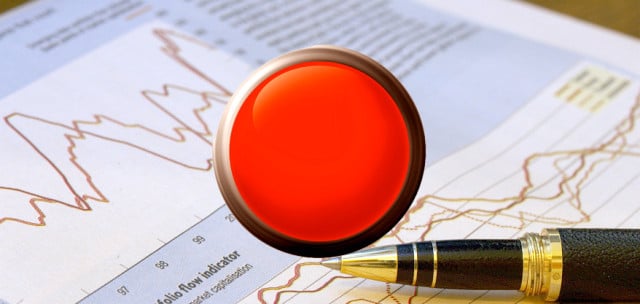 U.S. stock futures rose on Wednesday morning as investors waited for the minutes from the Federal Reserve's October policy meeting to be released. Fed Chair Ben Bernanke said on Tuesday that the central bank will maintain its target interest rate after it begins tapering and possibly even after unemployment falls below 6.5 percent. Data on retail sales and existing home sales are also due out later Wednesday morning.
Futures at 8:30 a.m.: DJIA: +0.13%, S&P 500: +0.15%, NASDAQ: +0.27%.
Here's your cheat sheet to what's buzzing.
JPMorgan Chase & Co. (NYSE:JPM) announced a $13 billion settlement with the U.S. Department of Justice on Tuesday. The $13 billion sum is a record fine paid by a company to the federal government, but the settlement is also significant because it does not absolve the bank or its employees from any possible criminal charges. The Justice Department said that JPMorgan's toxic mortgages contributed greatly to the financial crisis and that JPMorgan employees knew they were selling mortgages to investors that did not meet guidelines.
Johnson & Johnson (NYSE:JNJ) will pay at least $2.47 billion in damages related to defective hip implants sold by the company. According to Bloomberg, the settlement will cover about 8,000 lawsuits from patients who have already had the defective hip implants replaced, and it leaves Johnson & Johnson open to more damages from future cases, which the company said could bring the total settlement closer to $4 billion. This is the second multibillion-dollar settlement Johnson & Johnson has faced in the last month.
Lowe's Cos. (NYSE:LOW) showed strong third-quarter results Wednesday morning after Home Depot (NYSE:HD) also impressed on Tuesday, with both home improvement retailers boosted by the improving housing market. Lowe's net profit rose 26 percent to $499 million and revenue grew 7.3 percent to $13 billion, topping analyst forecasts. Earnings per share came in at 47 cents, 1 cent below what analysts had expected. The company is optimistic that the home improvement market will continue growing into the fourth quarter.
Yahoo Inc. (NASDAQ:YHOO) has increased its stock buyback plan by $5 billion and will sell $1 billion in convertible debt that will mature in 2018, according to a statement from Yahoo seen by Bloomberg. In July, Yahoo repurchased 40 million shares from Third Point LLC. Overall, since 2012, Yahoo has repurchased $5.3 billion worth of its stock. Yahoo CEO Marissa Mayer also announced plans to hire a new head of design at a conference in San Francisco on Tuesday.
Follow Jacqueline on Twitter @Jacqui_WSCS
Don't Miss: Here Is Why Emerging Countries Are Projected to Grow Slower.