IBM and eBay Disappoint, Lockheed Martin Cuts Jobs: Morning Buzzers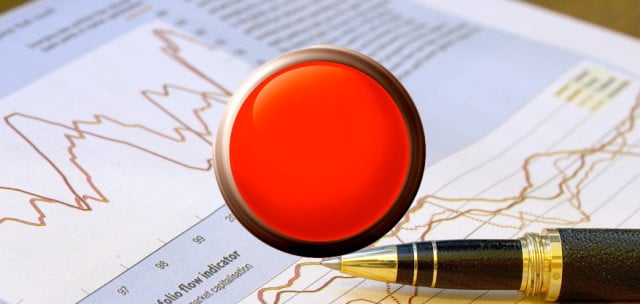 U.S. stock futures fell Thursday morning on disappointing earnings from IBM (NYSE:IBM). The federal government reopened after lawmakers were able to reach an agreement on the budget just one day before the country was to lose its borrowing authority. Twenty-four companies on the S&P 500 will report earnings on Thursday, including Google (NASDAQ:GOOG).
Futures at 8:30 a.m.: DJIA: -0.41%, S&P 500: -0.15%, Nasdaq: -0.02%.
Here's your cheat sheet to what's buzzing this morning.
International Business Machines (NYSE:IBM) fell in premarket trading as the company reported earnings after the bell on Wednesday that missed estimates by $1 billion. IBM reported its sixth straight quarter of revenue declines. Revenue for the company fell 4 percent year-over-year to $23.7 billion. The company was hurt in particular by slow sales in China, where hardware revenue fell 40 percent. It wasn't all  bad news for IBM, though, as earnings were up 10 percent to $3.99 per share and income rose 6 percent to $4.4 billion.
EBay (NASDAQ:EBAY) shares dropped in premarket trading even though the company's earnings for the third quarter beat analyst forecasts, as eBay gave softer-than-expected guidance, citing that the e-commerce market in the U.S. will weaken slightly in the fourth quarter and maintaining a "cautious outlook for the holiday season." EPS came in at 64 cents, beating expectations, and revenue grew 14 percent to $3.89 billion but missed forecasts. PayPal has continued to show strong growth, with sales increasing 19 percent in the third quarter, and that growth will be aided in the future by eBay's recent $800 million acquisition of Braintree Payment Solutions.
Google (NASDAQ:GOOG) will report third-quarter earnings after the bell on Thursday, and analysts are expecting strong growth from the company. Analysts cited by Seeking Alpha forecast earnings per share to be $10.35, up from $9.03 last year. Revenue at Google is expected to grow 31 percent to $14.82 billion. One analyst cited by Seeking Alpha said that expectations around Google are softer than usual for this quarter due to a transition to an ad platform that creates integrated mobile and PC campaigns, but that international growth will still boost Google, and the company could beat expectations.
Lockheed Martin (NYSE:LMT) is cutting 600 jobs around the country from its Washington, D.C.-based Mission Systems and Training Division this month, the Washington Post reports. Lockheed Martin said the job cuts were not caused by the government shutdown but by increased competition and uncertainty over funding, according to a company spokesman. Lockheed Martin's Mission Systems and Training unit focuses on making drones and other unmanned technologies.
Follow Jacqueline on Twitter @Jacqui_WSCS
Don't Miss: Disaster Deferred for Another Day.