IBM and EMC May Buy SoftLayer and 3 Dow Movers For a Friday
International Business Machines Corporation (NYSE:IBM): Current price $210.47
IBM and EMC Corporation (NYSE:EMC) are among companies in discussions to acquire the privately held database web hosting firm SoftLayer Technologies in a transaction that might go over $2 billion, said Reuters.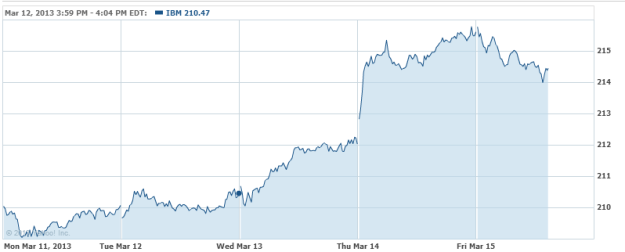 JPMorgan Chase & Co. (NYSE:JPM): Current price $49.98
It now comes out that in 2012, JPMorgan ignored internal warnings and misled regulators and investors about the magnitude of losses on its "London whale" trades, says a highly critical 301-page report by the U.S. Senate's Permanent Subcommittee on Investigations, according to The Wall Street Journal. One risk metric at the company projected in February 2012 that it could lose $6.3 billion on the trades, but the report indicates that the warning was dismissed by a key risk manager as "garbage."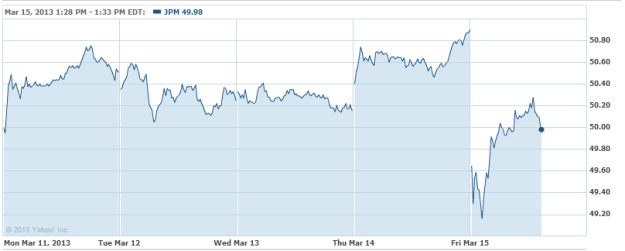 Merck & Co (NYSE:MRK): Current price $44.05
Merck anticipates that the U.S. Food and Drug Administration review of its marketing application for an anesthesia-reversal agent should be completed in the second half of 2013, according to Reuters.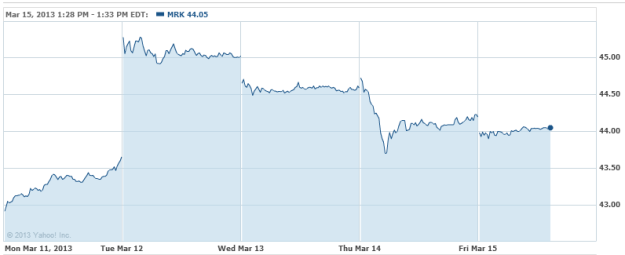 Microsoft Corporation (NASDAQ:MSFT): Current price $28.08
According to Bloomberg, Microsoft has sold roughly 1.5 million Surface devices, implying a slow start in its attempt to crack the tablet market and make up for the declining demand of personal computers.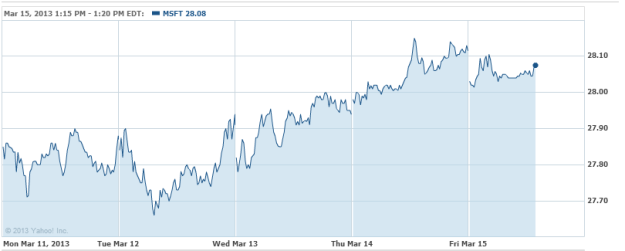 Don't Miss: Could These Apple Products Be Banned in the U.S.?